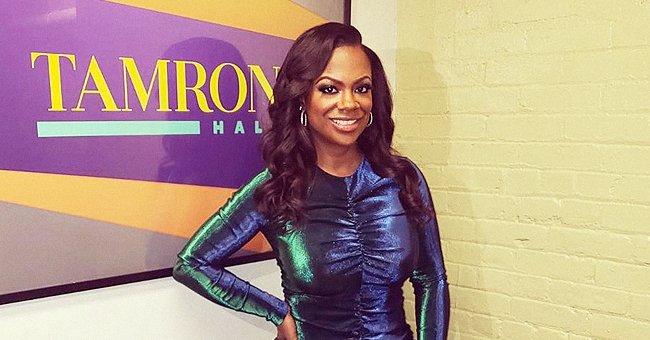 Instagram/kandi
Kandi Burruss from RHOA Responds to Fans' Concern over Bump on Her Neck
"RHOA" star Kandi Burruss shares an Instagram video clearing the air about her recent health issue that had fans worried.
Fans of Kandi Burruss have been worried that the "RHOA" star might be having severe health issues when they noticed a nodule on the side of her neck. However, it seems all is in the clear as she used an Instagram post to clear the air. She captioned the video saying:
"I am fine, everyone! I've had more than one doctor to check it, but Dr. Keith Dockery, my ENT doc, is here to explain what you're seeing."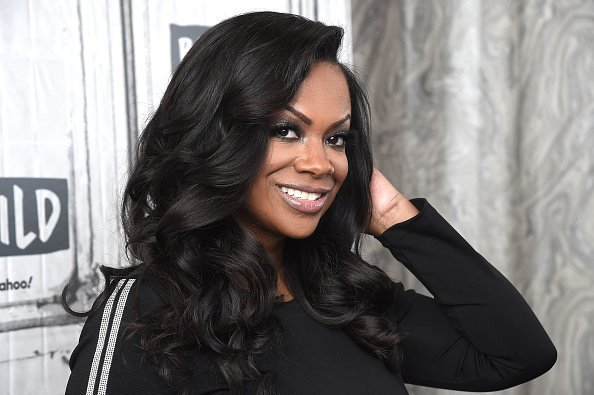 Kandi Burruss visits the Build Series to discuss "The Real Housewives of Atlanta" at Build Studio on January 13, 2020 in New York City.| Photo:Getty Images
The post, which was a one-minute clip, showed Kandi in her doctor's office where he assured fans that Kandi is excellent, and there is nothing to be worried about. The doctor said:
"This kind of thing is common in less than two percent of people, but don't worry, Miss Kandi is fine."
Kandi's video comes after one of her fans took it upon herself to message almost all Kandi's family and friends to make sure she gets the nodule checked as she was scared it could lead to a severe illness.
The songwriter expressed that she was grateful for the love that people have shown her, and she was overwhelmed that people took it upon themselves to ensure that she was doing great.
The singer once opened up about her problems with getting pregnant which caused her to resort to surrogacy.
Fans of the 43-year-old actress took to the comment section to express their relief over the situation and appreciated her for taking time out to clear the air in the "classiest" way possible.
Some users also expressed that Kandi took the right step in checking it out as it was better to be safe than sorry. One user commented:
"That's good to know, but if something happens to you, we're all gonna sit around and whip him. Lol"
Kandi has not been one to hide her health issues, and challenges from the public and this episode shows that fans are up to date and looking out for the beautiful "No Scrubs" singer.
This is not the first time Kandi would be in the public eye for issues concerning her health. The singer once opened up about her problems with getting pregnant which caused her to resort to surrogacy.
Kandi got married to Todd Tucker in 2014 and had issues getting pregnant after the wedding, although she has a 17-year-old daughter from her previous relationship.
She, however, had her first son Ace Wells in 2016 with the help of IVF treatments and her second child, Blaze via surrogacy, a decision she said was tough on her. Kandi is happy to be alive and grateful to her fans for continually checking on her.
Please fill in your e-mail so we can share with you our top stories!