Lisa Whelchel from 'Facts of Life' Posts Heartwarming Family Pics from Son Tucker's 30th Birthday Weekend
"Facts Of Life" star, Lisa Whelchel took to Instagram to share heartwarming pictures from her son Turker's 30th birthday weekend with family.
Actress, singer, and songwriter, Lisa Whelchel enjoyed a weekend getaway with her family as they celebrated her first son, Tucker's 30th birthday at the Leo Carrilo State park in Malibu, California.
The mother of three celebrated the happiest day of her life from 30 years ago by sharing the family moments from the trip on Instagram.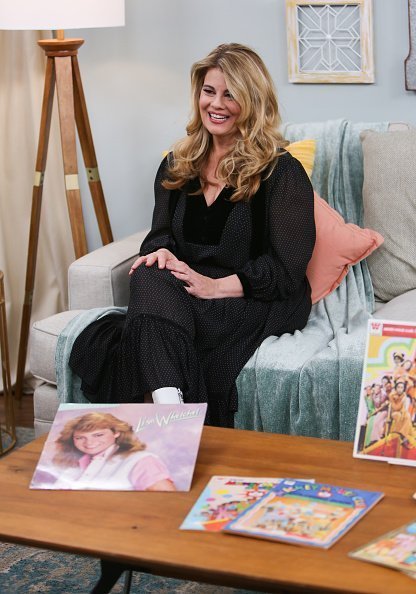 DREAM COME TRUE
Lisa summarized the family fun-trip in a post, giving fans a glimpse of the night time campfire rendezvous and a view of the surf-washed cliff tops of the famed Leo Carrillo State Park. Her caption read:
"Wonderful Weekend Celebrating the happiest day of my life 30-years ago, the birth of my firstborn son, @tuckercauble, making my lifelong dream of becoming a mother come true."
One of the pictures featured the 56-year-old and her look-alike daughter, Clancy Cauble cuddled up in a chair, another showed the zoomed-in version, while a third captured the star embracing her grandbaby affectionately.
LISA'S MARRIAGE AND DIVORCE
All three of Lisa's children, including Tucker, and daughters, Haven and Clancy Cauble, came from her 24-year marriage with ex-husband, Steve Cauble. The former couple divorced in 2012, days before the debut of the singer's stint on "Survivor."
Clancy starred alongside her mom in the 2016 movie, "Hearts Of Spring." 
Lisa revealed it was a painful encounter, which she never thought would happen. She also admitted that signing up as a contestant on "Survivor" was a way of diverting her attention from the sad divorce. 
DEALING WITH THE DIVORCE AND KIDS
Despite the divorce, the duo remained best friends and parents to their adult children, spending family time together, sharing holidays and anniversaries as a family.
Their unusual closeness kept their children from feeling the void of lacking a real family. The ex-couple once recounted their daughter's observation saying:
"At one point, our daughter, Clancy said, 'Mom, I think you're going to have to let me know when you get divorced because I won't be able to tell when it happens.'"
As part of her adjusting phase, the 56-year-old got a nose piercing, joking that it was an alternative to shaving her hair after a breakup.
CLANCY GREW UP TO BECOME MOM'S REPLICA
Due to her strong moral standards, the mother of three kicked against her children's foray into the spotlights, until they reached a certain age, and bagged a college degree. 
Her last daughter, Clancy, who had interests in the arts, soon met the criteria. It can be recalled that she starred alongside her mom in the 2016 movie, "Hearts Of Spring," with Clancy playing the Lisa's fictional daughter.
The two did great together on set, becoming the best onscreen mother-daughter-pair, thanks to their unique resemblance and emotional connection.
Clancy has gone on to star in other movies, as she is fast becoming a rising star, just like her mom, with the same moral standards.