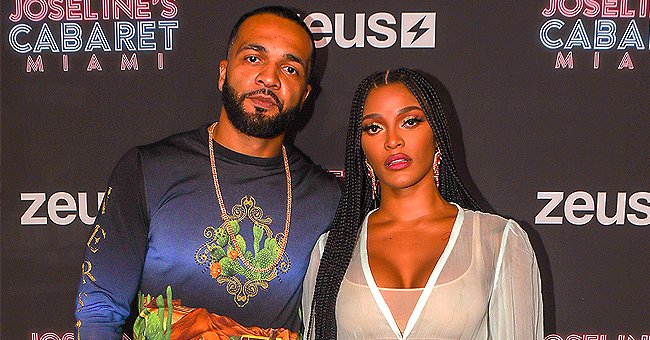 Getty images
Joseline Hernandez of LHHATL Fame Is All Booed up as She Shares a Kiss with Boyfriend DJ Ballistic in Sweet Pic

Joseline Hernandez and DJ Ballistic Beats share a loving embrace at the premiere of her new show.
Social media denizens are gushing over "Puerto Rican Princess" Joseline Hernandez's loving relationship with her boyfriend (and supposed fiancé) DJ Balistic Beats.
The reality star recently attended the Miami premiere of the new Zeus Network reality show, "Joseline's Cabaret", and DJ Ballistic was there by her side.
Joseline and DJ Ballistic have been seen wearing matching wedding bands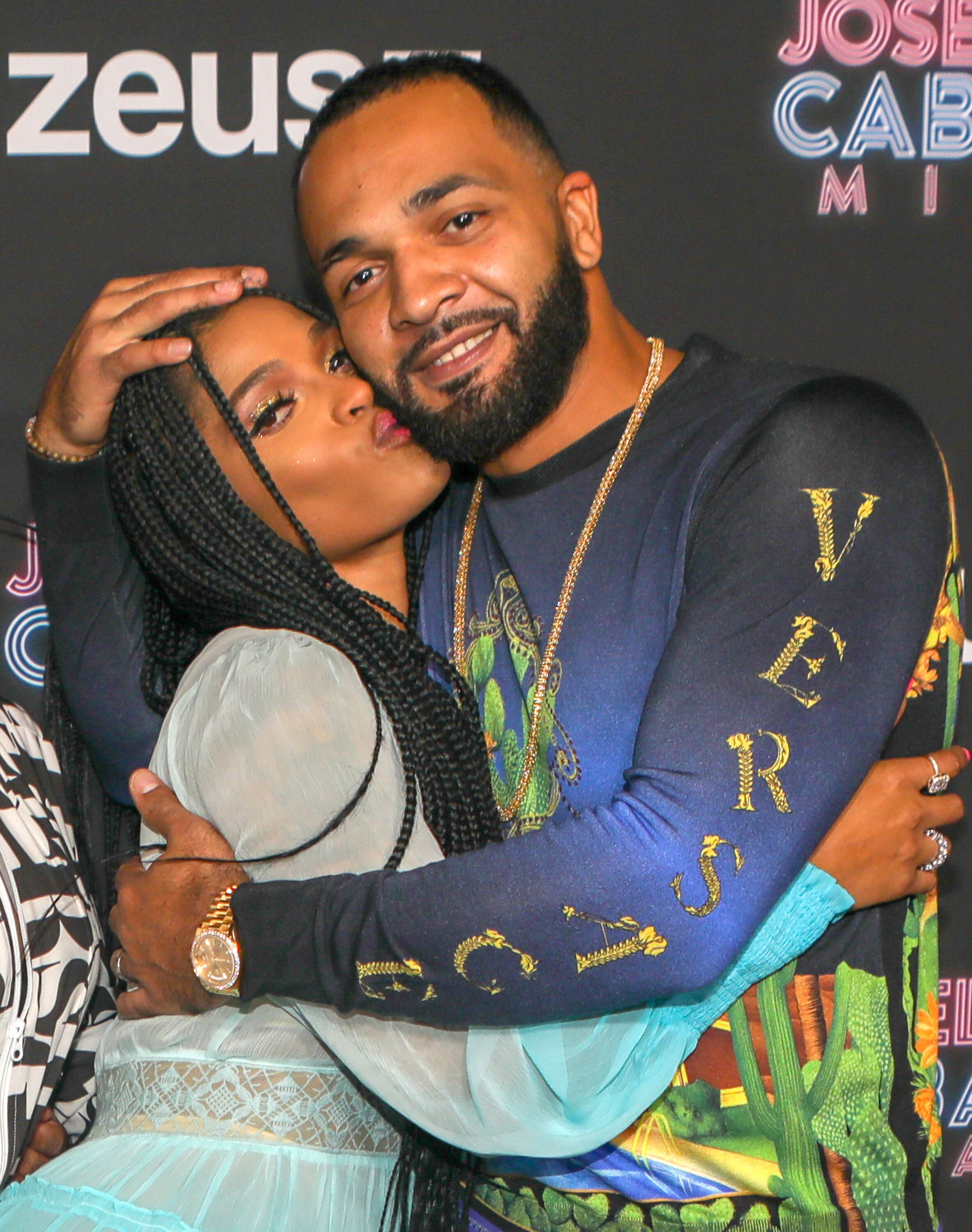 Joseline Hernandez and DJ Ballistics Beat at the premiere of Joseline's Cabaret in Miami/ Source: Getty Images
JOSELINE HERNANDEZ IN LOVE
Joseline and her boyfriend have been dating since April 2019, and the two often share PDA snaps on their social media accounts.
The former "Love & Hip Hop" reality star even referred to Dj Ballistic as her daughter Bonnie Bella's "daddy," which insensed the little girl's real father, Stevie J.
After Joseline's recent premiere of her new reality show, "Joseline's Cabaret," the reality star and her beau posted snaps from the occasion that showed the loved-up couple embracing tenderly.
JOSELINE'S SIZZLING NEW REALITY SHOW
"Joseline's Cabaret: Miami" is slated to be the first in a new franchise, and follows the lives of Joseline, and a group of strippers and sex workers who hustle for a living in the seamier underside of Miami.
The new show promises to keep viewers riveted as it follows Joseline as she fights to establish herself as the star of a cabaret show in G5ive Miami, a strip club where she once stripped for a living.
It looks as if things are working out for the Puerto Rican Princess. Joseline and DJ Ballistic have been seen wearing matching wedding bands, she has her own reality show, and has just been awarded primary custody of her daughter.
Congratulations, Joseline!
JOSELINE HERNANDEZ WINS PRIMARY CUSTODY OF BONNIE BELLA
The bitter custodial battle between Stevie J and former girlfriend Joseline Hernandez over their 2-year-old daughter BOnnie Bella is finally over.
The court had originally awarded primary custody to Stevie J, but judge Roslyn Holcomb overruled the decision to grant primary custody to Joseline Hernandez.
Judge Holcomb's decision was taken in the best interest of Bonnie Bella, who had already started school in Miami, where she has lived with her mother all her life.
Stevie J has taken the decision well, and it seems as if he and Joseline have finally made peace, for the sake of their adorable daughter.
Please fill in your e-mail so we can share with you our top stories!