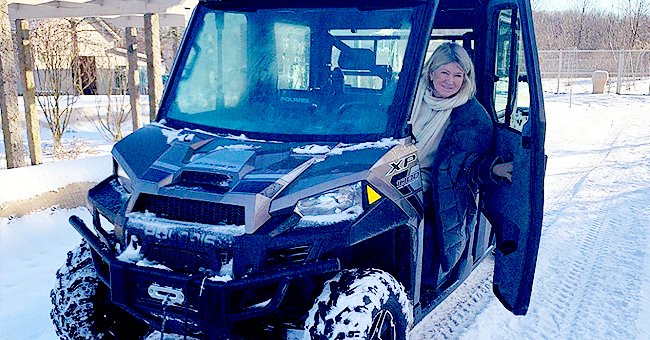 Instagram/marthastewart48
Martha Stewart Proudly Plows Inches of Snow from Her Farm Roads after Recent Snowstorm in New York

Martha Stewart may be 78 years old, but she needed no help in clearing snow off the roads at her sprawling rural estate. She did such a "great job," that the lifestyle guru reckons her "roadman" will be very proud.
Over the weekend, several inches of snow covered much of the northeastern US, and Martha decided to clear the grounds around her Bedford estate without assistance from anyone human that is.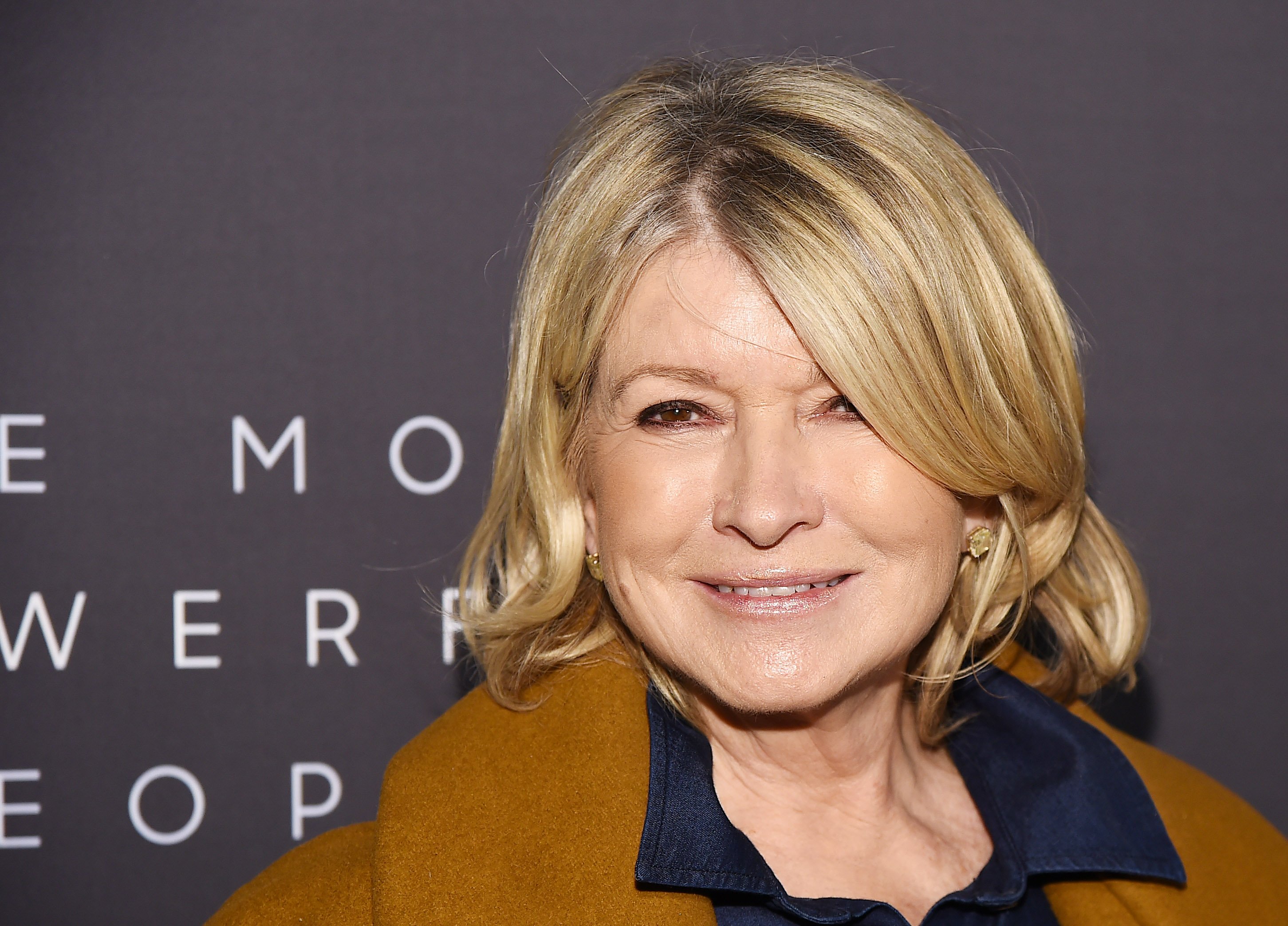 Martha Stewart attends the The Hollywood Reporter's 9th Annual Most Powerful People In Media on April 11, 2019, in New York City. | Source: Getty Images.
Between four and six inches of snow covered the property, and Martha enlisted her trusted Polaris off-road vehicle "fitted with an adjustable snow plow," to clear the majority of snow off the roads of her estate.
The lifestyle guru spent two and a half hours pushing the snow off four miles of road. Although Martha didn't clear everything, and she did so for a particular reason, as she explained on social media:
"I don't like to damage the defined crown of my carriage roads, nor do I like to disturb the gravel topping so I plow leaving an inch or two of snow cover."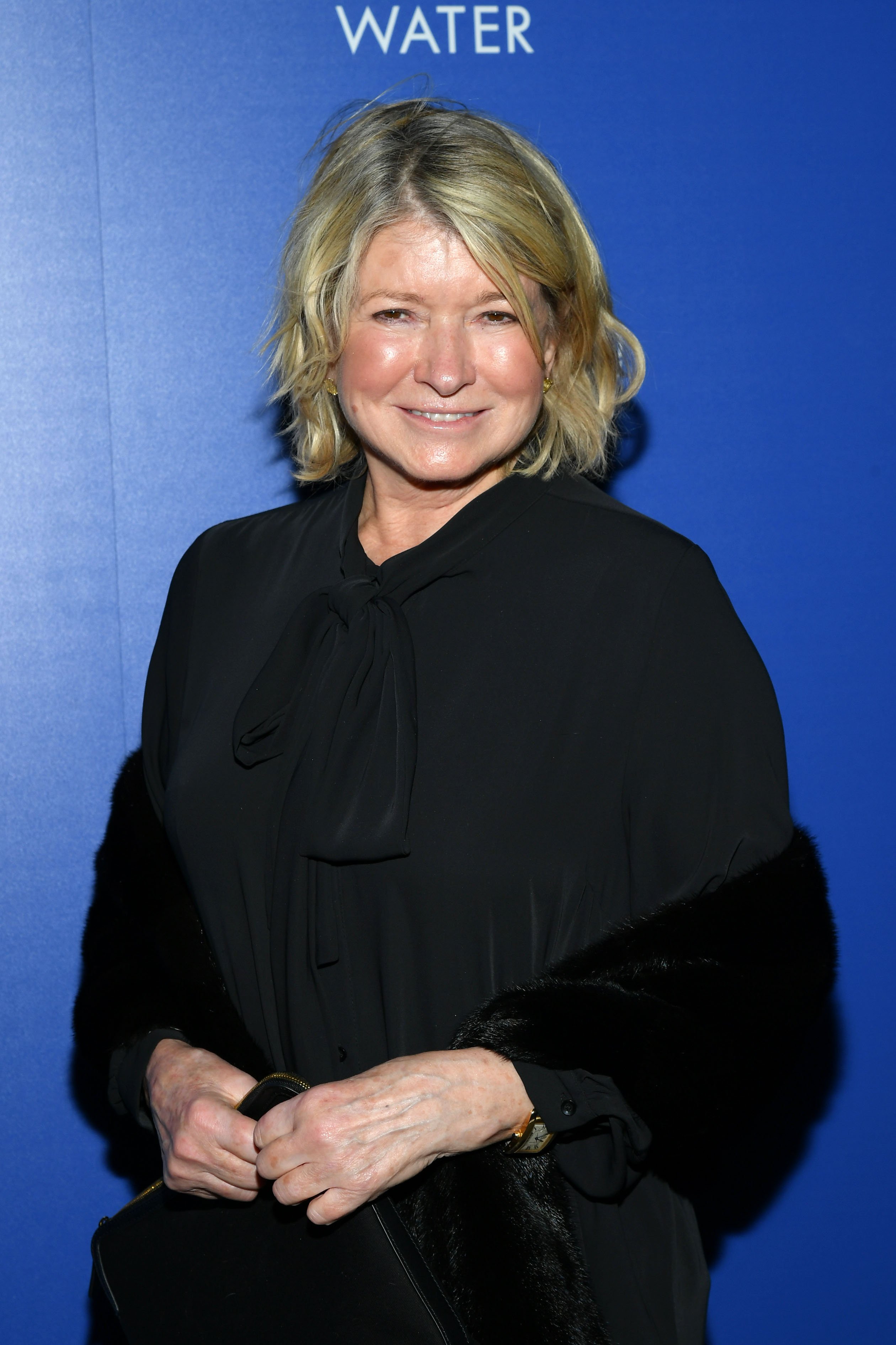 Martha Stewart attends the "Mary Poppins Returns" on December 17, 2018, in New York City. | Source: Getty Images.
Martha prefers it that way because it looks "prettier," and it enables her to use the roads for cross country skiing and horseback riding.
In her cheerful post, Martha shared various pictures marking the progress she made while the vehicle worked its magic. In several photos, her estate served as a picturesque backdrop while Martha smiled from ear to ear.
"I plowed non stop for two and a half hours, and I think I did a great job! My roadman Bruce Corbett would be proud!!! #polarissnow #polarisrzr," Martha wrote.
The 78-year-old expert had markedly more fun with her off-road vehicle in comparison to her first experience in an Uber vehicle.
In November 2018, Martha took her "very first Uber" while in New York City, and it ended in disaster. Afterward, she shared the experience with fans on social media by posting pictures of the interior of the car.
The interior sported an impressive collection of leaves, half-empty water bottles, and dirt, and Martha explained in the caption of the now-deleted post that she ordered the "most expensive" Uber, which didn't show up.
Martha then ordered a second Uber, which stopped at a location she couldn't see, and when she finally found it, the state of its interior shocked her enough to post about it.
While she regularly updates fans on her doings, it also includes birthday celebrations, like when Martha Stewart turned 78 in August last year.
She spent the day with her grandchildren, Jude and Truman, and Martha shared a rare picture taken with them and her homemade cake, moments before she blew out the candles.
Please fill in your e-mail so we can share with you our top stories!