Angela Robinson of HAHN Fame Stuns with Her Natural Hair and Green Silk Shirt in Gorgeous Photo
Angela Robinson from "The Haves and the Have Nots" shares a gorgeous picture flaunting her natural hair and a green silk shirt on Instagram which has now garnered thousands of likes. 
Thanks to her consistent role on "The Haves and the Have Nots," which she's starred in since 2013, she remains to be a fan-favorite all these years.  That is why when she posts updates on her Instagram, it is always met with good comments and thousands of likes from her supporters.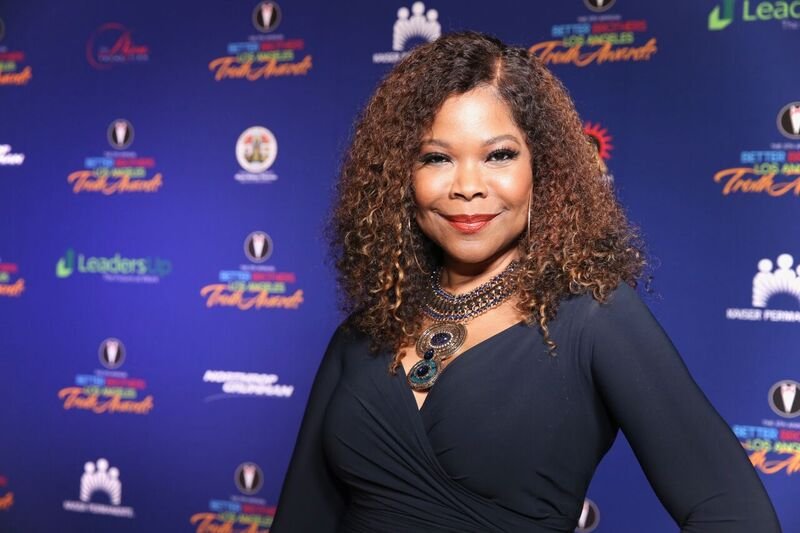 A QUICK INSPIRATIONAL TIP FOR HER FANS
This time, she decided to share a portrait of herself dressed in a green silk shirt while flaunting her natural hair. She decided to add a bit of a tip for her fans through her caption, saying: 
"You will always shine brighter than your doubts. Keep walking, through self doubt and fear, and let your light lead you to your destiny. #yougotthis #artandspirit #ontheothersideoffear"
THE PIVOTAL MOMENT IN ROBINSON'S CAREER
Robinson's career skyrocketed after she appeared on "The Haves and the Have Nots." What not a lot of people know is that during the time she was chosen to audition, she actually hit a rough patch as her best friend and the rest of her family were with her when they found out that her father-in-law passed away. 
At the same time, she got a call to send in a tape for the role of Veronica, which she decided to do while everyone else was asleep. Luckily for her, she got another call asking her to fly in and meet Tyler Perry, and the rest is history. 
LIFE AWAY FROM THE SPOTLIGHT
When she's not busy filming her hit TV series, she is at home spending time with her family. The 56-year-old actress recently spent the holiday season with her loved ones, sharing pictures of their celebration with fans. 
Robinson has been married to her partner Scott Whitehurst since 1996, and they became first-time parents when they adopted a son in 2018.