Terry Jones, 'Monty Python' Star and British Comedy Icon, Has Died at the Age of 77
After battling dementia for three years, beloved British comedian Terry Jones has passed away. He gained worldwide acclaim for the wide-ranging show "Monty Python," and for his drag performances. 
According to the Hollywood Reporter, actor and comedian Terry Jones died on Tuesday evening. Jones' agent announced the saddening news regarding the "Life of Brian" performer. 
Jones' family revealed he was diagnosed with dementia back in September 2016. Yesterday, they released a statement to the outlet following his passing.
Jones' legacy and health battles
The Welsh-born also suffered from primary progressive aphasia, which deterred his communication abilities. Before his health struggles, he also worked as a screenwriter, director, poet.
R.I.P. Terry Jones, who portrayed some of Monty Python's best characters on the big screen. He was aged 77. pic.twitter.com/mxlb1XjSNq

— Total Film (@totalfilm) January 22, 2020
One of his most famous lines was in "Monty Python's Life of Brian," in which he screamed in a falsetto voice, "He's not the Messiah, he's a very naughty boy," while he wore a middle-aged housewife getup.
Jones first worked with fellow comedian Michael Palin, whom he met at Oxford University. He then went onto collaborate with Eric Idle, John Cleese, Graham Chapman, and Terry Gilliam. 
JUST IN: Monty Python star Terry Jones has died at age 77.

Along with Eric Idle, John Cleese, Michael Palin, Graham Chapman and Terry Gilliam, Jones was a member of Monty Python's Flying Circus comedy troupe that helped revolutionize British comedy pic.twitter.com/ZPIM16JkFz

— Bloomberg Quicktake (@Quicktake) January 22, 2020
Personal life and family
Since 2012, Jones was married to second wife, Anna Soderstrom. He shared daughter Siri, born in 2009, with her. He also had two kids from his first marriage in 1970 to Alison Telfer. 
The family's statement, in part, read: 
"We have all lost a kind, funny, warm, creative, and truly loving man whose uncompromising individuality, relentless intellect, and extraordinary humor has given pleasure to countless millions."
According to the statement, Soderstrom was by Jones' side as he passed. The family thanked the medical professionals who cared for Jones and requested privacy from the public.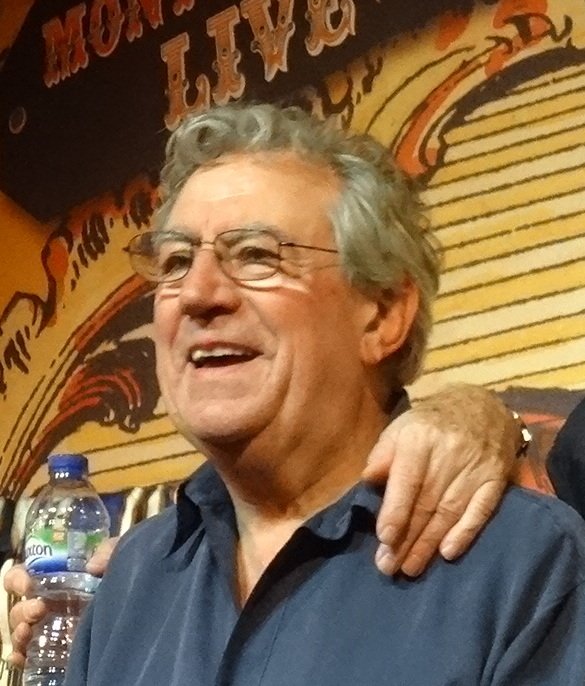 Jones had a rare form of dementia called frontotemporal dementia (FTD), which the family hopes will be eradicated in the future. Nonetheless, they're grateful for the time they had with him. 
A love of writing children's books
Jones' last directorial credit was for the 2015 comedic film "Absolutely Anything." In addition to his lengthy credits in film, Jones was a fervent opposer to the Iraq war and a children's book author.
We're saddened to hear of the death of #MontyPython star Terry Jones pic.twitter.com/YrI26wCem2

— BBC (@AboutTheBBC) January 22, 2020
His lesser-known work for kids included the cartoon "Blazing Dragons," and books like "Nicobubinus" and "The Saga of Erik the Viking." Our condolences go out to his entire family and loved ones. 
Jones' death follows that of fellow British author Christopher Tolkien, the son of  "Lord of the Rings" author J.R.R. Tolkien. He passed away aged 95 earlier this month.