Meet Stylist Jessica Mulroney Who Meghan Markle Calls One of Her 'Closest Friends'
Many things changed in Meghan Markle's life when she married Prince Harry in 2018, but one thing that remains the same is her friendship with Canadian stylist Jessica Mulroney. Here's all to know about one of the Duchess' closest girlfriends.
Jessica Mulroney and Meghan Markle have been friends for almost a decade. They met in Toronto, Canada, when Markle, a Los Angeles native, moved there to film the American series "Suits" in 2011.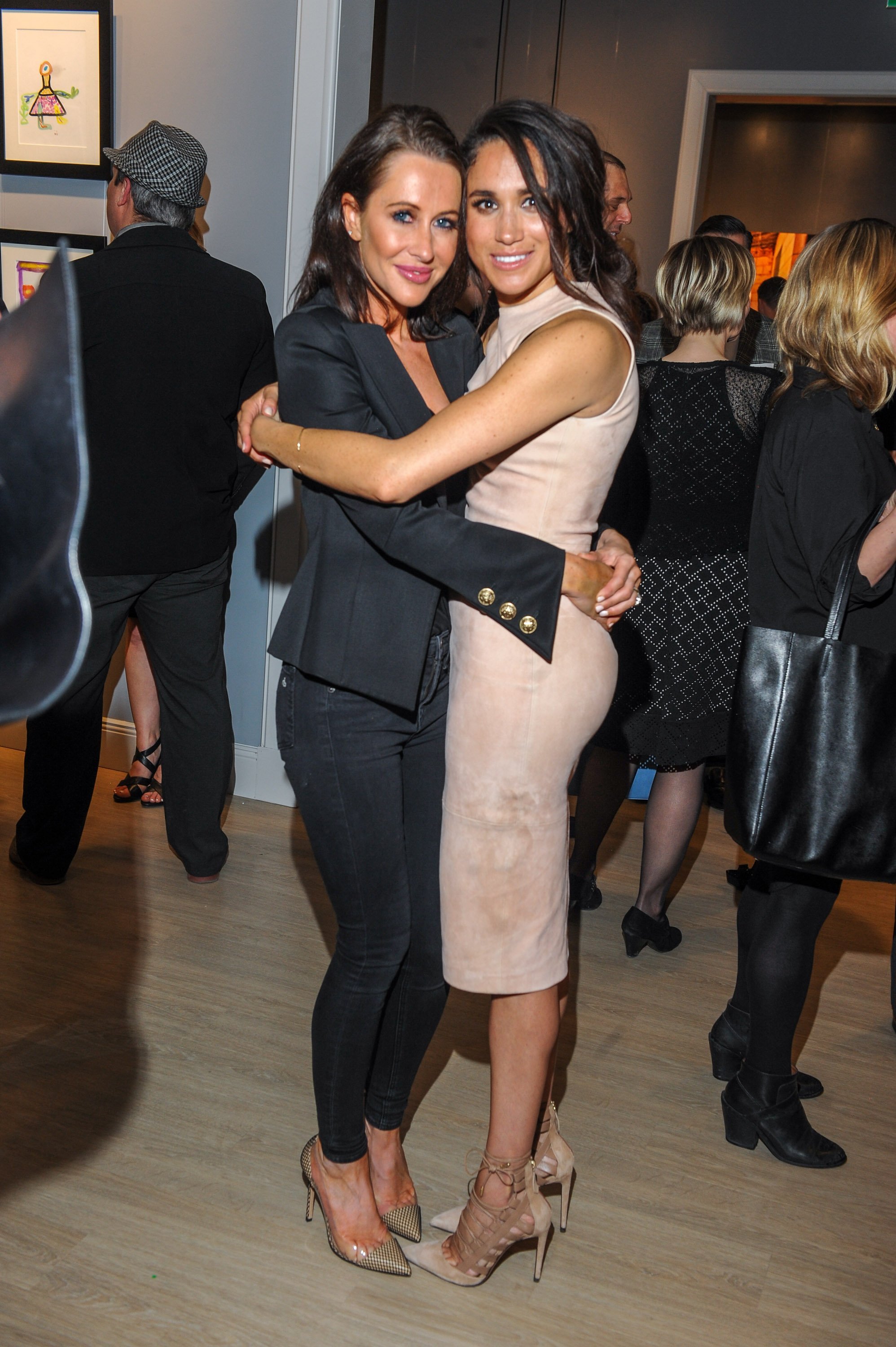 What started as a professional relationship, with Markle using Mulroney's fashion consulting services for her character in the series, soon turned into a meaningful friendship.
Before Markle met Prince Harry, she used to spend a lot of time with Jessica, going on girls' vacation around the world and supporting the Toronto Blue Jays baseball team. Some of the pics from their adventures can still be found on Jessica's Instagram.
Despite Markle's increased fame and her new royal lifestyle, she has remained close to Mulroney, who has proved to be a loyal friend to the Duchess, always coming to her defense when trolls and haters made it their mission to shame Markle for every little thing.
When Markle and Prince Harry released their statement about wanting to retire as senior members of the royalty and become economically independent, Mulroney showed her support by posting a quote by filmmaker Gina Carey that reads:
CANADIAN FASHION ROYALTY
Although Mulroney is usually known as Meghan's "unofficial stylist," she doesn't claim the title and told Harper's Bazaar that styling is only a small part of her job.
"I have, like, ten jobs. People don't know that I work so much on the back end of things," she stated. "They think I'm just dressing people. My business is with brands."
Jessica's love for fashion runs in her family. Her grandfather was the founder of Canadian chain Browns Shoes, in the 1940s, and her father also had a career in the fashion business.
She attended McGill University in Montreal, Canada, and has delved into almost every possible aspect of the fashion industry.
From PR, sales, and marketing, she went to consulting, working with brands like Kleinfeld—the bridal store of "Say Yes to the Dress"— and also on TV shows like "GMA" and "CityLine."
HER PERSONAL LIFE
Mulroney married Canadian TV host Ben Mulroney in 2008 after only one year of dating. He's better known for hosting the entertainment news program "etalk" and "Canadian Idol."
He's also famous for being the eldest son of Canadian former prime minister Brian Mulroney.
Jessica and Ben have three children: fraternal twins, Brian and John, born in 2010, and daughter Isabel Veronica, known as "Ivy," born in 2013.
Being in such high-profile circles led Jessica to work with people like singer Shania Twain, and even Sophie Grégoire Trudeau, wife of Canadian Prime Minister Justin Trudeau.
HER ROLE IN THE ROYAL WEDDING
Although Meghan Markle didn't have any bridesmaids at her wedding, she did have a bridal party formed by kids. Princess Charlotte and Prince George were among them, alongside Jessica's three kids.
The twins were in charge of carrying Markle's big train as page boys, while little Ivy was the Duchess' flower girl.
Jessica, on the other hand, was famously photographed walking with Ivy behind Kate Middleton, Duchess of Cambridge, up the steps of St. George's Chapel at Windsor Castle, a pic that she has framed in her living room.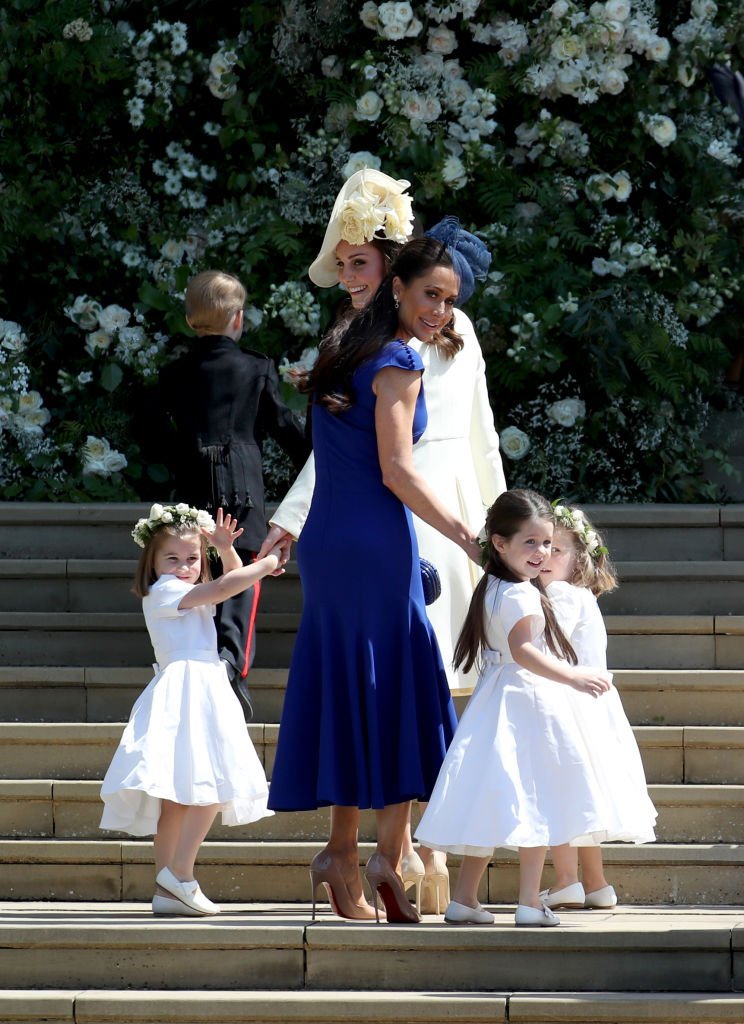 According to the Times, she was also of great help to Meghan in the wedding planning process, always one call away from the Duchess when it came to discussing the details of the wedding, especially of her dress.
However, when talking to Harper's Bazaar in her first interview after the big event, Mulroney didn't want to mention her friend, explaining that there are some parts of her life that she prefers to maintain private.
"There are certain things I hold very dear and secret," she said. "There are things I'll never talk about for sure. My life is an open book, but there's always a few secret pages in the back that nobody will be able to read."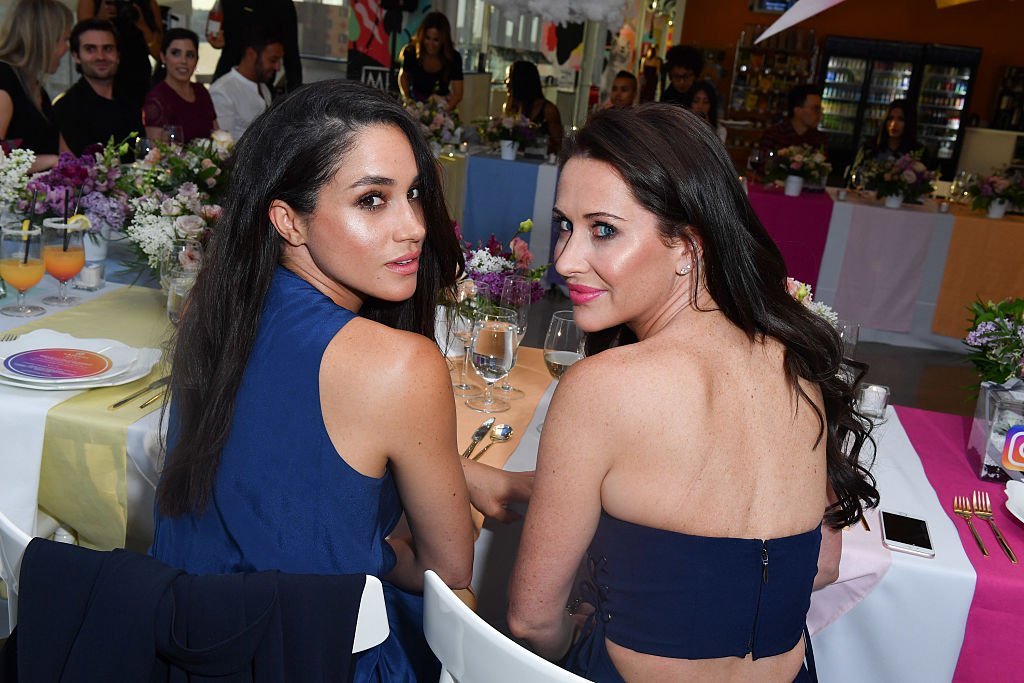 OTHER PROJECTS
The exposure that came after the royal wedding, which put Mulroney on the radar of several fashion publications and fans, soon earned her a deal with Netflix to host its upcoming series "I Do, Redo."
The project, Jessica explained,  consists of re-doing the weddings of 10 married couples whose first ceremonies went wrong for different reasons.
As she explained:
"We are aiming to make a significant difference in the lives of our chosen couples whose first weddings did not go as planned due to tragic circumstances. This is a side of the wedding industry that has never been shown on television before."
Jessica is also a philanthropist at heart, and is the co-founder of the Shoebox Project, an organization that "collects and distributes gift-filled Shoeboxes to women impacted by homelessness in communities across Canada, the United States, and the United Kingdom."