Blake Shelton Jokingly Says People Magazine Screwed up When They Named Him 2017's Sexiest Man Alive
During a new interview with Gayle King, Blake Shelton recalled the moment he found out about receiving the coveted title of Sexiest Man Alive and jokingly shared his intention of bringing back the mullet hairdo.
Gayle King recently sat down with Blake Shelton as a part of her upcoming "Grammy Special." Joined by his longtime girlfriend Gwen Stefani, the trio discussed some of the country singer's personal highlights throughout his career.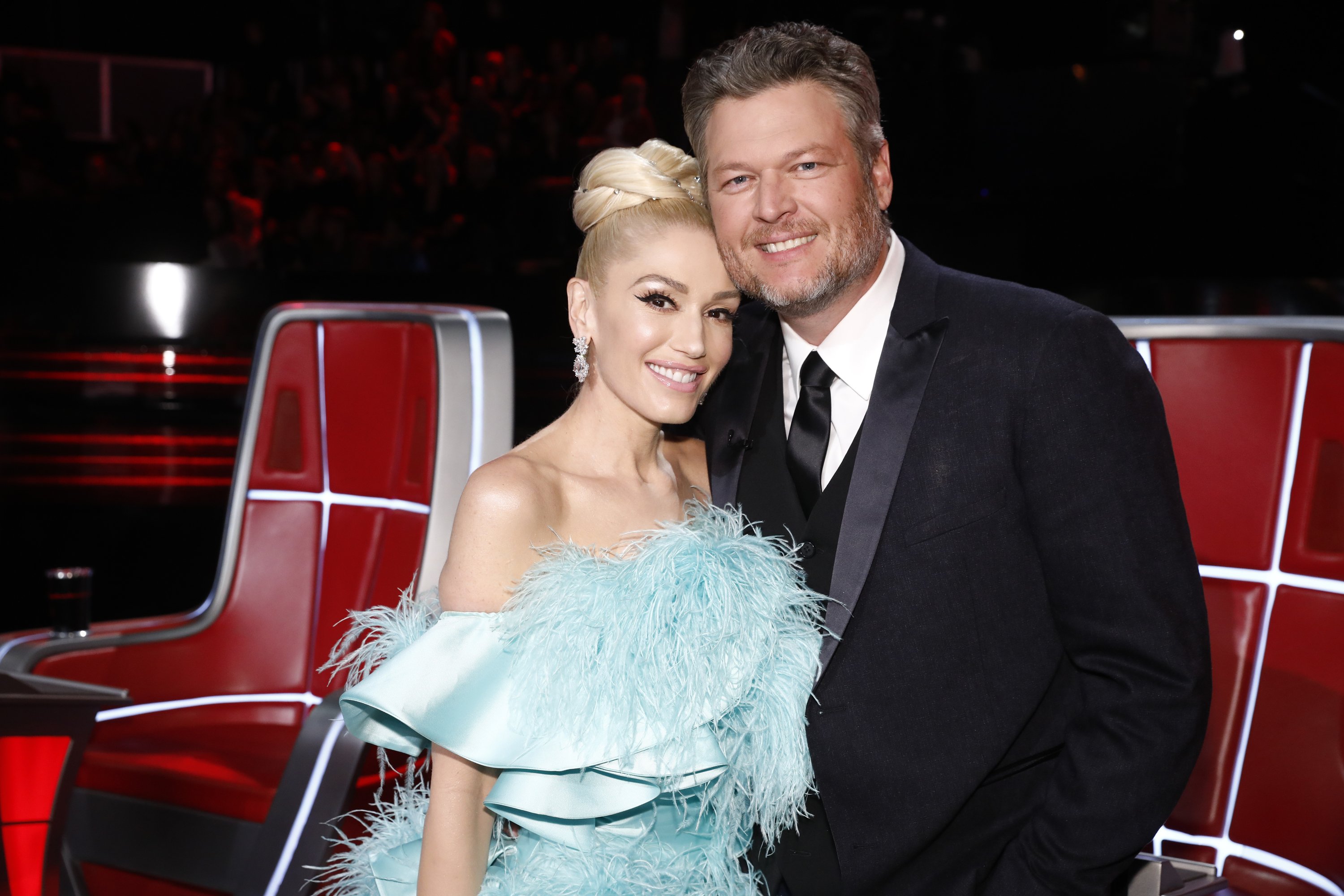 BLAKE'S MULLET
The CBS "This Morning" co-host first took a trip down memory lane to the beginning of Blake's career, when he sported a mullet hairdo.
"I don't disagree with any of this that I'm hearin'."
"It's coming back," Blake said, laughing. "There are kids wearing mullets now.  And I'm feeling like maybe it's time for me to bring mine back. I'm not a trendsetter. I don't mind jumpin' in on a trend like that."
Gwen wouldn't mind if Blake sports a mullet either, and the 50-year-old singer previously offered to get him extensions, after all, they could "totally match the color easily."
SEXIEST MAN ALIVE
Moving on from hairdo's to the rest of Blake's physical appearance, Gayle wanted to know what happened the moment Blake found out that he would become 2017's Sexiest Man Alive.
Without hesitation, Blake recalled that he phoned up his manager, who promptly informed him that the coveted title would be his. The country singer's reaction was nothing short of utter surprise, as he jokingly said:
"Of course there's gonna be blowback and hate. But I remember, I was like, 'Man, they're right.' Like, I don't disagree with any of this that I'm hearin'."
Blake Shelton? Sexiest man alive? 😂 #Colbert pic.twitter.com/yPlUB0ftsa

— Global TV (@GlobalTV) November 16, 2017
BLAKE'S HUMILITY
The "blowback" Blake referred too, came from comments on social media, where people responded with shock that Blake of all people would be named as the sexiest. Some even asked if all the other men on the planet died.
In that light, Blake laughed as he said that "they screwed up" when he got awarded the title back in 2017. Luckily, Blake added that "it's still fun" as much as it was back then.
BLAKE'S ADVICE TO JOHN LEGEND
Some of the fun included teasing his fellow coach on "The Voice," John Legend. The singer became the recipient of the title last year, and Blake is the one who made broke the news on the talent show.
Blake jokingly gave John a pair of bedazzled blue jeans, which sported his new awards acronym. After becoming one of few to earn an EGOT, John Legend won "The Voice," which Blake said made him a VEGOT winner. With his new title added, it became VEGOTSMA.
Introducing the one and only #VEGOTSMA: @johnlegend. 😉 🔥 #SexiestManAlive pic.twitter.com/zntZWHxbZW

— The Voice (@NBCTheVoice) November 13, 2019
But Blake also had some advice for John and said that he should wait "about two weeks" before going anywhere near social media. The nasty comments Blake received in 2017 still fresh in his mind.
During an interview with Ellen DeGeneres, Blake Shelton's sense of humor came to the forefront again, when he said that PEOPLE magazine made a mistake when they put up a picture of John Legend on their new Sexiest Man Alive edition.
When Ellen asked why the magazine would put a picture of John Legend if he didn't receive the coveted title, Blake shared with a smile that "everybody has the right to be wrong sometimes."