Kate Middleton Reportedly Receives Surprise Job Offer While Visiting Children's Center in Wales
Kate Middleton gave an excited response to an unexpected job offer from one of her royal fans during an engagement at a children's hospital.
Kate Middleton is in full work mode as she embarked on jam-packed 24-hour tour of England for her 5 question survey on early childhood development.
She has been working on the survey for eight years and looks a children's development from the womb up to the age of five, called "5 big questions on the under 5s."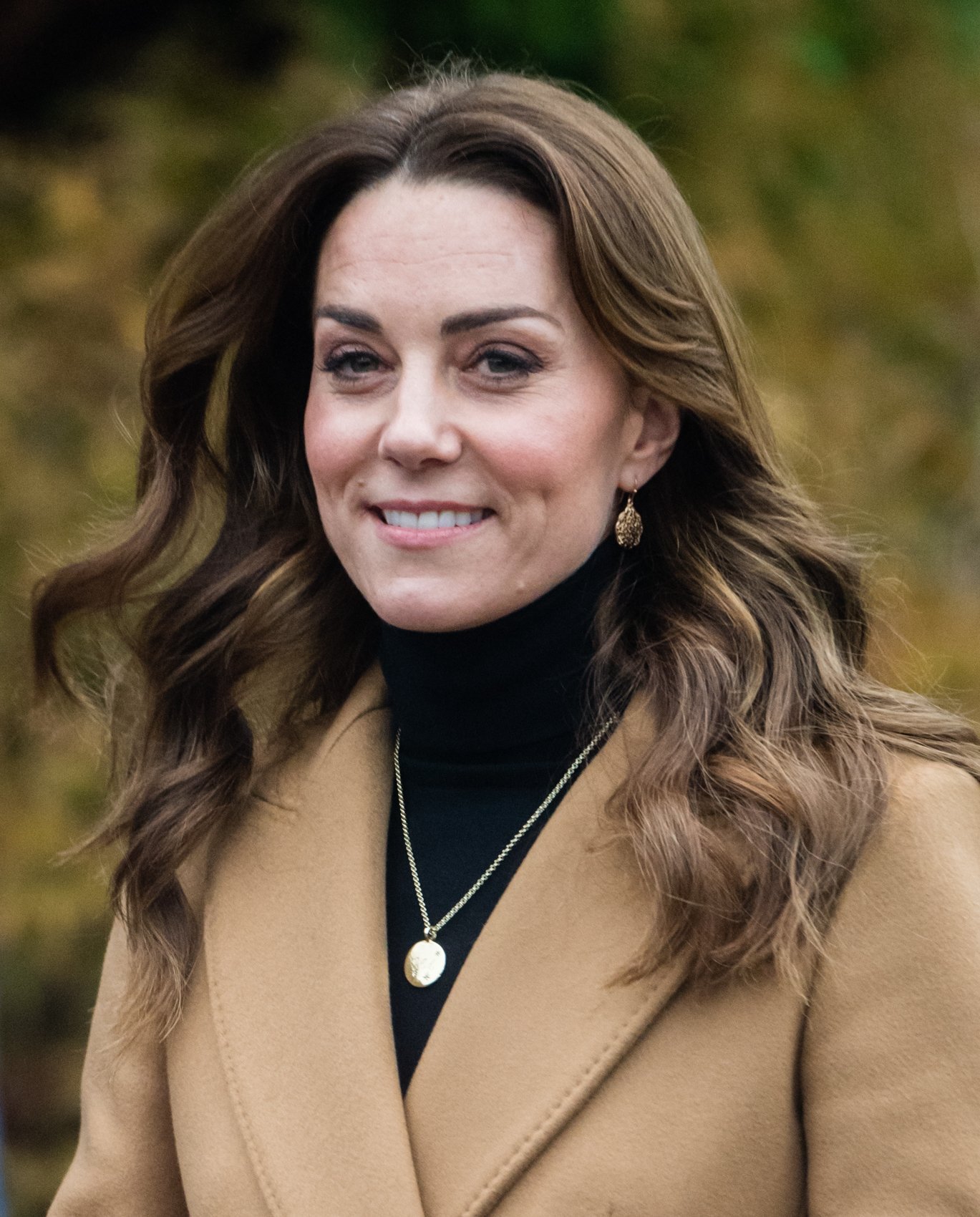 Kate
 revealed that she hoped it would help many generations to come by answering a lot of the childcare and development questions people have.
She made a stop at the Ely and Caerau Children's Centre in Cardiff, where she had the opportunity to tour the facility and meet with some of the parents and babies at the center.
Princess Kate arrives @the_ECCC in a Cardiff 🏴󠁧󠁢󠁷󠁬󠁳󠁿 for the next stop on her tour promoting a survey into the early years #5BigQuestions #duchessofcambridge #katemiddleton pic.twitter.com/MstUskJseT

— Simon Perry (@SPerryPeoplemag) January 22, 2020
Kate chatted with some of the children, who were playing "shop" with real vegetables, she also met with children playing in a sandbox. While helping a young girl wash her hands, the organization's manager, Carolyn Asante joked about offering her a job, she revealed:
"I said, 'You've got the job, and she said, 'I wish!'"
She also seemed to enjoy the pet guinea pigs Willow and Bella in the appropriately named "Cath's Cottage"! pic.twitter.com/e3zE8WNy7O

— Emily Nash (@emynash) January 22, 2020
Carolyn had nothing but praises to say about Kate, who she said was extremely involved, had a great understanding of early childhood development, and was genuinely interested in the people at the center, she explained:
"She really made the parents and children feel at ease which was lovely. Our children quickly gauge people who are genuinely interested in them, and if they're not, they just won't bother with them."
The center resonated so much with Kate because she had lived in Wales for months after the birth of her first child, Prince George, while her husband was stationed with the Royal Air Force.
She admitted that during that time in her life, she felt so isolated because she had just had a baby, and she no family or friends around her. She said the center would have been a great support for her back then.
She also reflected on her experience of being a new mum to George when he was "a tiny, tiny baby" and William was working night shifts in Search and Rescue when they lived in Anglesey. Read more here: https://t.co/ZeydfSngOs

— Emily Nash (@emynash) January 22, 2020
Despite speculation that the jam-packed tour is meant to fill in the avoid following Prince Harry and Meghan Markle's departure from the royal family.
It is reported, the itinerary was planned before the couple made their shocking announcement. As part of the tour, and after their first meeting in 2015, Kate also visited HMP, where she reunited with prisoners and also met newly incarcerated women at the prison.