Courteney Cox Shares Throwback Pics of 'Friends' Cast Sharing a Meal Together Before Shooting Their Last Episode
Actress Courtney Cox took her Instagram followers on a trip down memory lane with a throwback photo of the "Friends" cast from 2004. It got taken before they filmed their final episode.
Fans of "Friends," the sitcom that made waves in the late 90s into the mid-2000s, love to get news about the show and its cast. And Courtney Cox gave them a dose of it with her latest Instagram post.
In it, the actress shared a rare old photo of the cast enjoying a meal before they filmed the very last episode. The photo got taken in 2004, and it featured Cox, who played Monica.
THE LAST SUPPER
The snap also featured Jennifer Aniston, Lisa Kudrow, David Schwimmer, Matt LeBlanc, and Matthew Perry. It got captioned,
"The Last Supper before taping 'The Last One' on January 23rd, 2004. #tbt #friends."
The group sat around a table filled with food and smiled as they all looked at the camera. A second photo showed a script for the episode written by Marta Kaufmann and David Crane.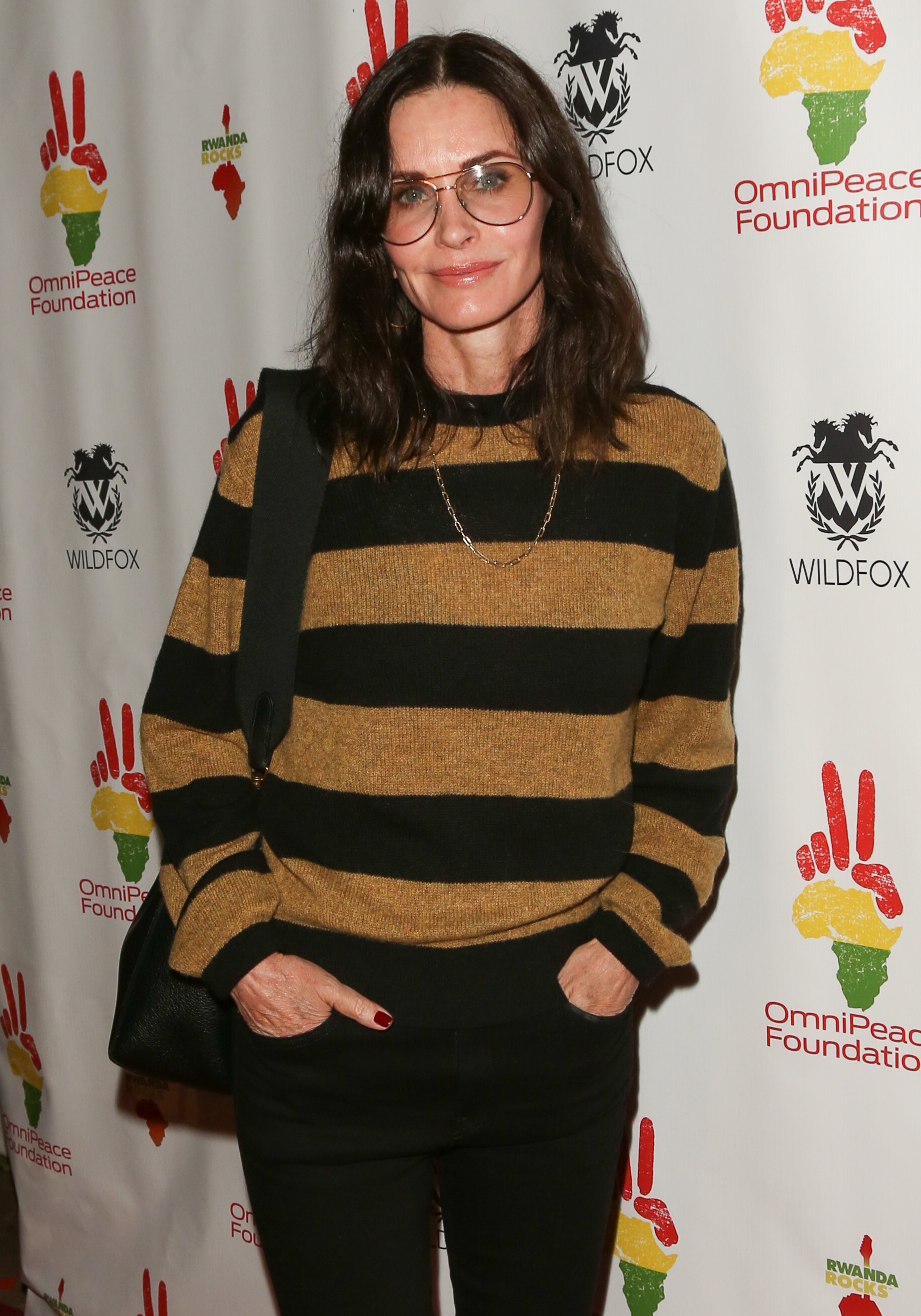 A LOT OF EMOTIONS
"Friends'" lovers took to the comments with lots of nostalgic emotions. Jennifer Aniston commented with three crying emojis, while Lisa Kudrow wrote, "Aww."
Although he never got over her, it seems that he will always be in the friend zone, as Cox is in a relationship.
Charlie Puth showed he missed the show with a sad face emoji, while Poppy Delavigne left four heart-shaped emojis. One fan joked that the cast ended with a big bang — food, and another wished that the show will get a reboot.
COX FINALLY GOT MONICA 
Cox remembers her days on the sitcom with fondness and recently succeeded in getting a selfie with the "Friends" inspired Instagram filter. She shared a video of it on IG writing,
"Finally got 'Monica.' Thought I was [going to] be an ugly naked guy for sure."
The actress also reunites with her co-stars as well and gets together with them whenever their schedules permit. She appeared in a photo shared by Aniston on her Instagram account, alongside the "The Morning Show" star and Kudrow.
A VALUABLE RELATIONSHIP
Cox and Aniston share a close relationship, but there's one castmate who wants more than friendship from the actress — Perry. The actress and the actor played each other's love interest in the show.
Their characters had a beautiful love story, and a source told US Weekly that Perry wants more. The source noted that the actor has always been in love with the actress.
He never got over her, and it seems that he will always be in the friend zone, as Cox is in a relationship. She has been dating Johnny McDavid since 2013.
The actress cherishes her relationship with Perry and respects him as a friend and colleague. She also values her relationship with other cast members and loves them endlessly.