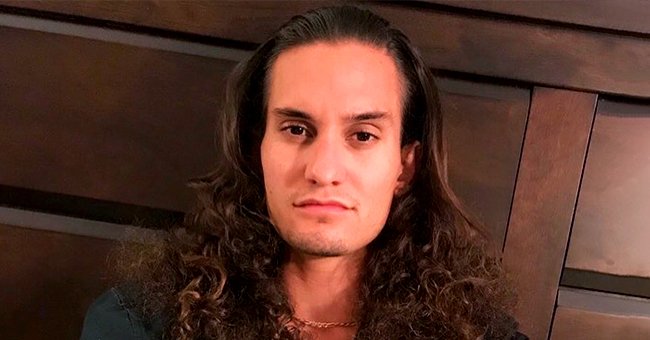 instagram.com/dakotadog808
Duane 'Dog' Chapman's Grandson Dakota Shares Adorable Birthday Photos of Son Asher as He Turns 1
Duane Chapman's great-grandson just celebrated turning one-year-old, and we think he got one of the most fun gifts a kid his age could ask for. Even adults might like to do it.
Amid the loss of his wife, Duane Chapman has an extensive support system and reassurance that his legacy will live on. His son, Leland Chapman, welcomed his first grandson last year.
Dakota Chapman, 24, and girlfriend Cheryl had their son Asher on January 25, 2019. Just ahead of his actual birthday, the couple were already celebrating. The post is found below.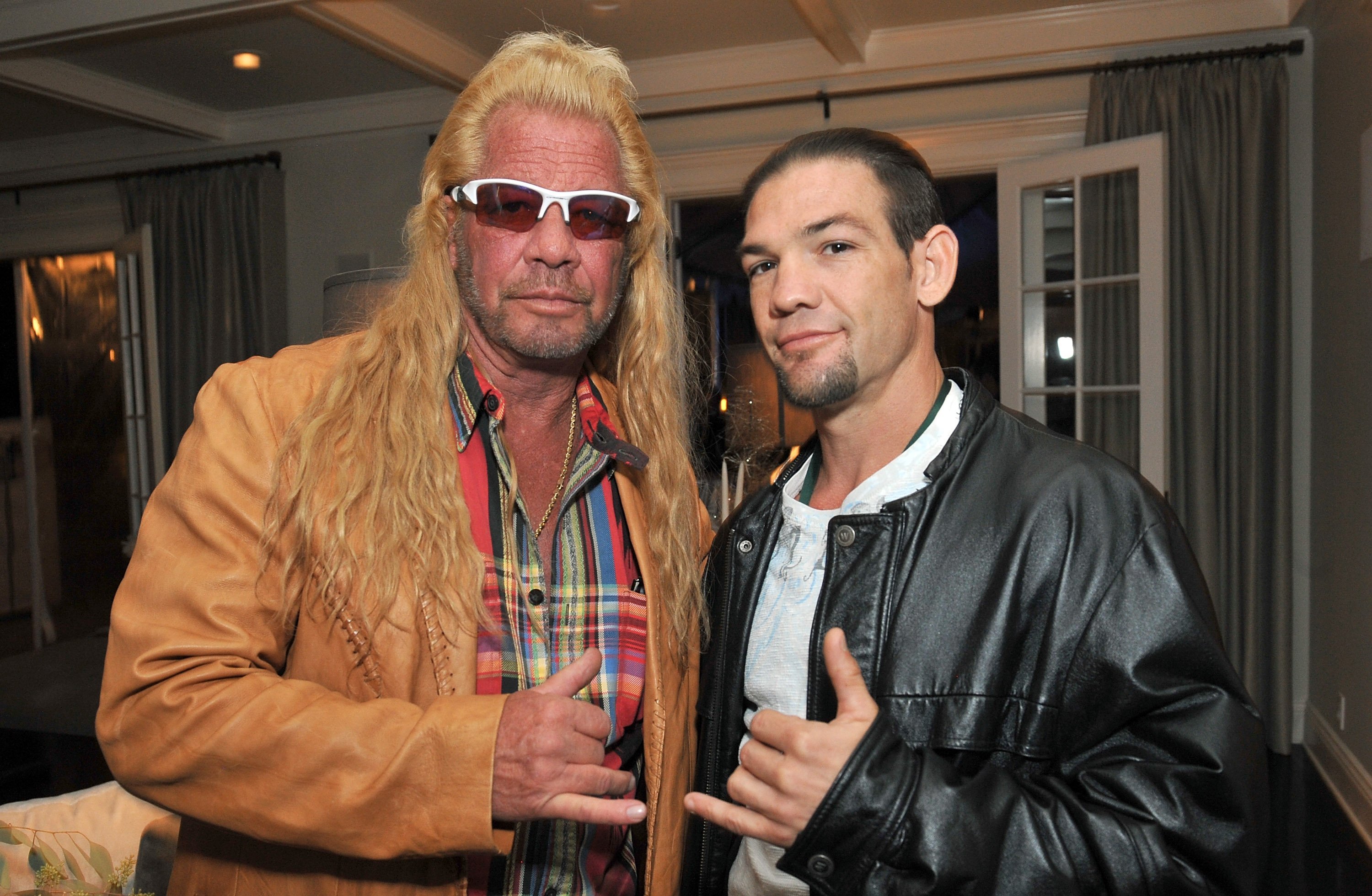 Duane Chapman and son Leland Chapman attend the Electus & College Humor Holiday Party in Los Angeles, California on December 12, 2013 | Photo: Getty Images
Asher enjoys his cake
In a series of eight slides, Dakota posted portrait photos of his son and the cake they prepared for the tot's birthday. From the get-go, we see that Asher got his hands dirty during the shoot.
In the first slide, his frost-covered hands held onto the cake decor stuck into the delicious treat. The next two slides showed a bubbling shirtless Asher sitting down as he plowed through the cake with both hands.
The cutest birthday shots
The remaining photos show the little boy in various sitting poses in front of a brown Happy Birthday banner. He wore a pair of jeans suspenders and a white shirt that read, "One" in red letters.
The toddler looked like he enjoyed the occasion. And, though we can't say for sure, perhaps his behavior led to the reward of digging his hands into the cake. It's not easy to keep any child still for such great photos.
In the caption, Dakota recounted the moment his son entered the world while he was off doing a bounty hunting run in Hawaii. "We love you very much son," he ended.
Looking ahead for New Year
The bounty hunter often shares photos of his son via social media. For instance, his first post for the New Year featured little Asher in a baby carrier as he and his father enjoyed a trip outdoors.
At the time, Dakota seemed to reference the death of Duane's wife Beth last June before mentioning "good vibes and a positive mindset" in 2020. He also wished his followers well.
Dakota's heart-melting love for son
Last October, Dakota shared another snap of him and his adorable son. He accompanied it with a heart-melting caption about his love for Asher. "Words can't express..." he wrote in part.
When Asher was born last January, Dakota used the same expression in the very first post shared with his newborn son. The young father's deep love for his child is so precious.
In the shot, the father-son duo appeared to still be in the hospital. Dakota lies on a bed shirtless while his sleeping son rests on his chest. It's almost too sweet to handle.
Please fill in your e-mail so we can share with you our top stories!