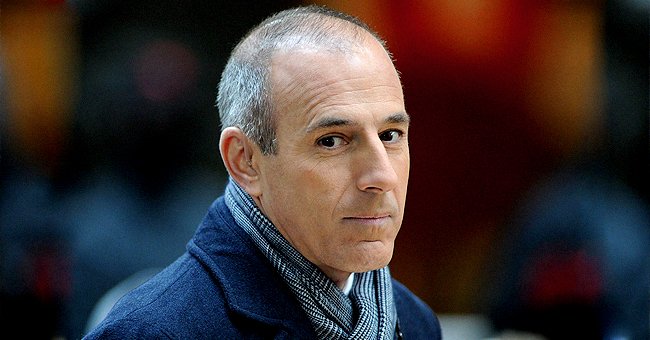 Getty Images
Matt Lauer Who Was Once a Host of the 'Today' Show Has Faced Plenty of Ups and Downs in His Life

Matt Lauer launched a successful career after becoming the host of the "Today" show and being a familiar face in the morning news.
For several years, Matt Lauer has delivered the news to America, becoming famous during his hosting for the "Today" show.
For over 20 years, he was a staple in the morning television but was let go by his NBC family after sexual misconduct allegations surfaced. Here's a look at Lauer's ups and downs through life.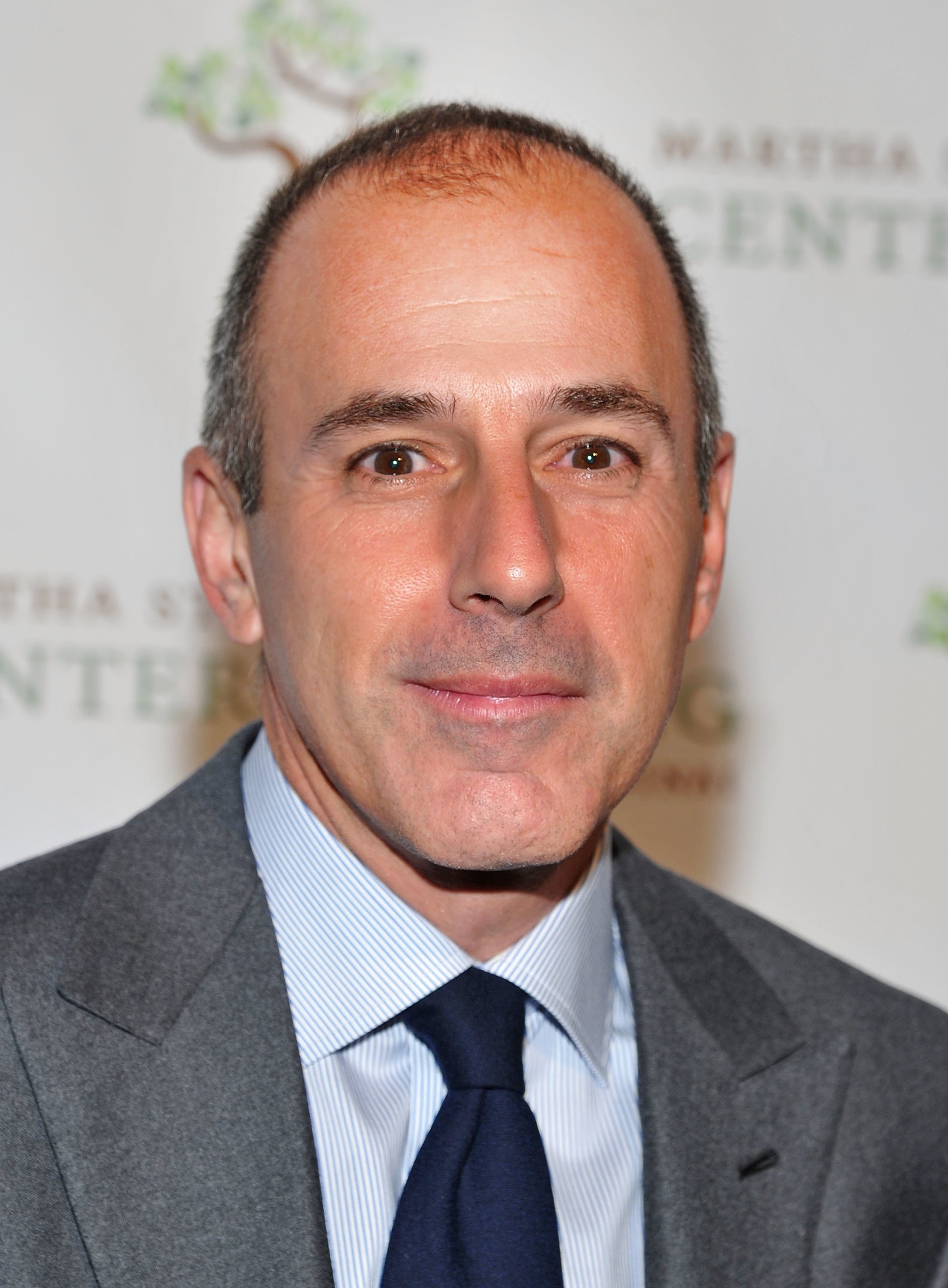 Matt Lauer attends the Fourth annual Martha Stewart Center for Living. | Source: Getty Images
EARLY LIFE AND CAREER
New York-born Lauer is a journalist and host who started his career at the television station WOWK as an intern and climbed his way to news producer and on-screen reporter.
As the years passed, Lauer became a reporter for several stations before moving back to New York and became a co-host of "9 Broadway Plaza."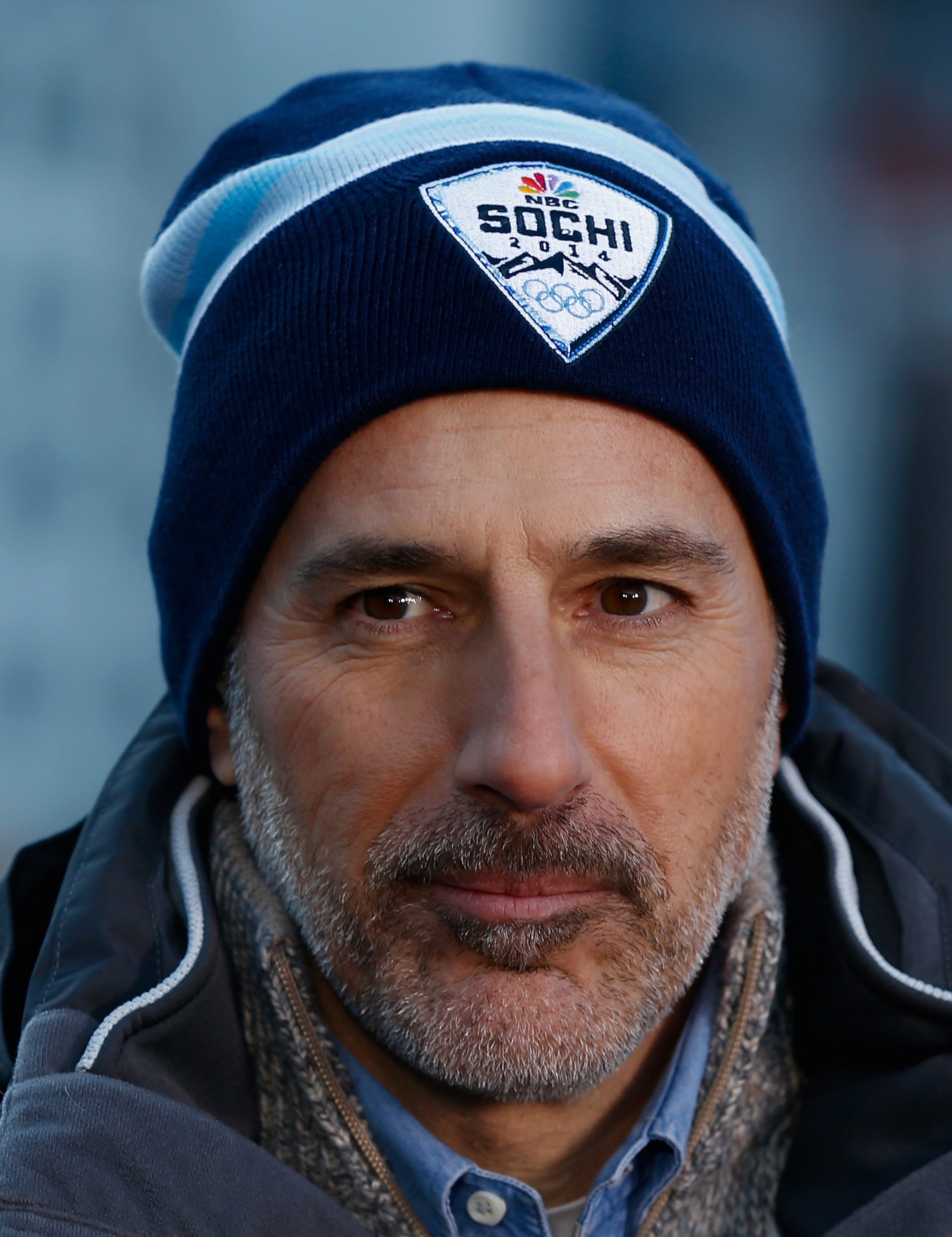 Matt Lauer reports for the NBC TODAY Show in the Rosa Khutor Mountain Village. | Source: Getty Images
In 1992, he joined the "Today" show as a co-anchor, and the following year became a regular face on "Live at Five."
For the next five years, he worked as a newscaster of "Today," and had many interviews with celebrities, politicians, and other high-profile individuals from around the globe.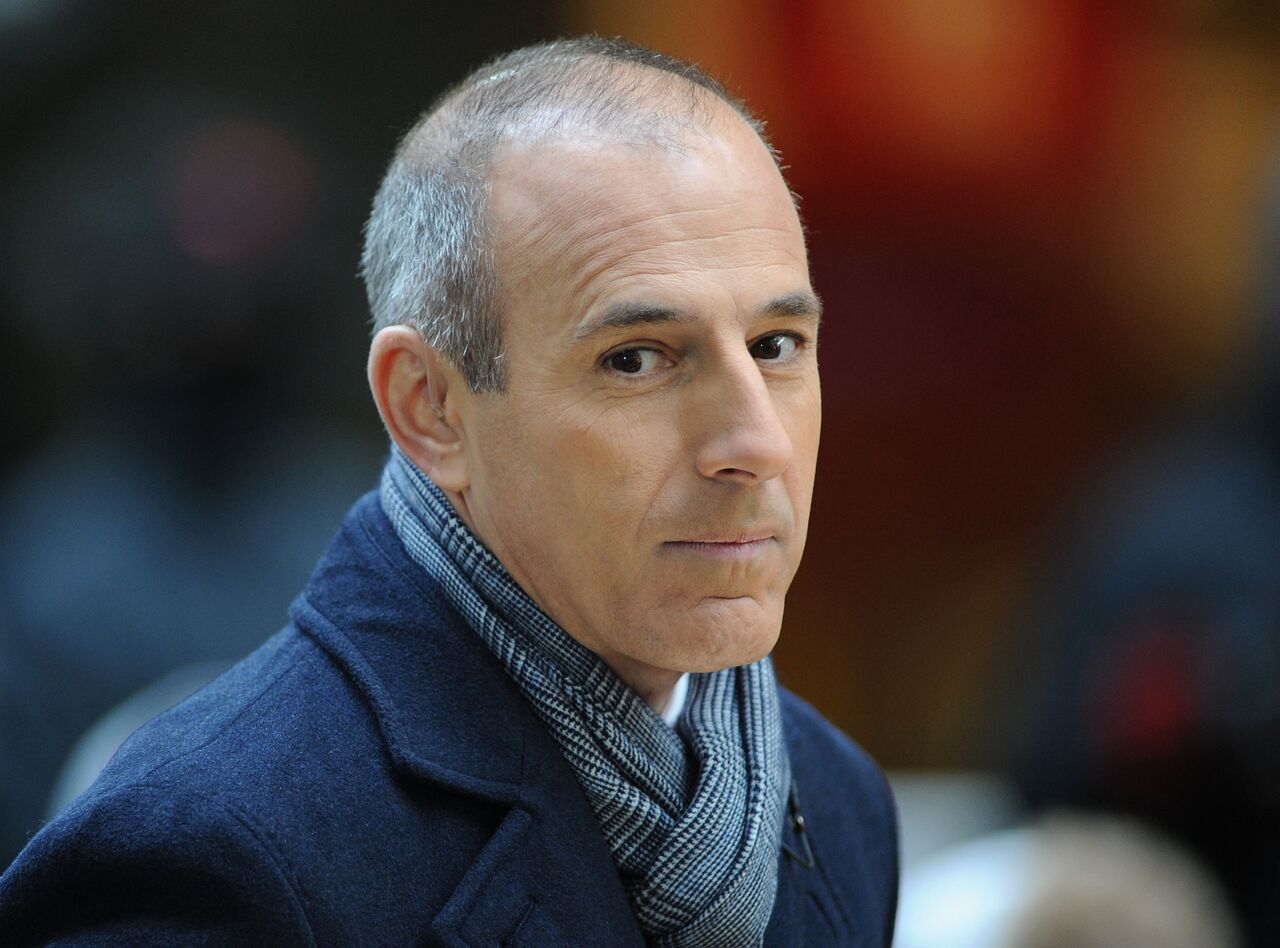 Matt Lauer attends NBC's "Today" at Rockefeller Plaza. | Source: Getty Images
From 2011 until 2013, Lauer was a contributor to the newsmagazine program "Rock Center with Brian Williams."
ACCUSED OF SEXUAL MISCONDUCT
In 2017, the host was terminated from NBC, after 20 years of employment, due to inappropriate sexual behavior at work and among the people he worked with.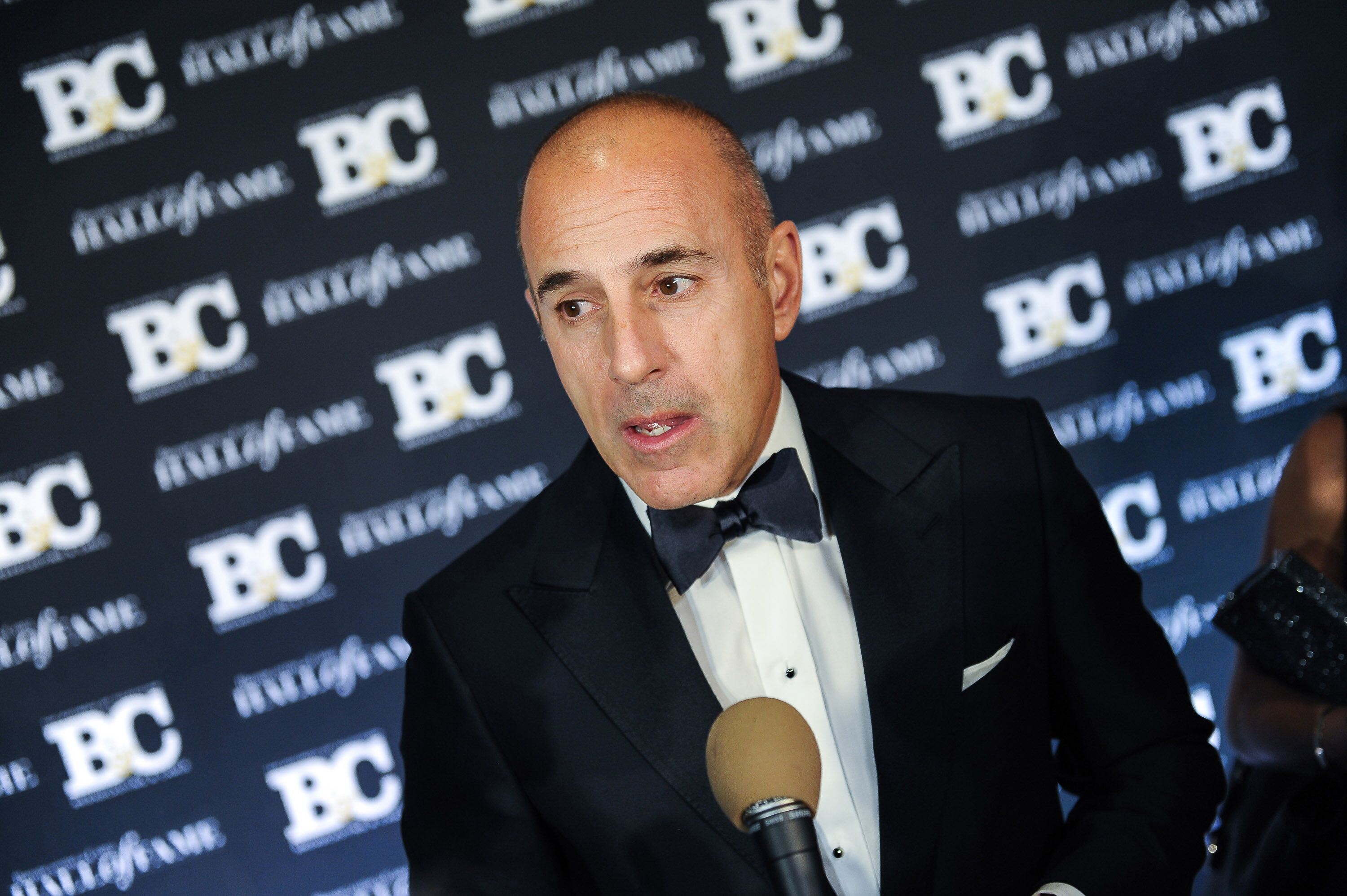 Matt Lauer at Broadcasting and Cable Hall Of Fame Awards 25th Anniversary Gala. | Source: Getty Images
In her book "Catch & Kill," Ronan Farrow mentioned Brooke Nevils claim to have suffered both physical and emotional trauma from Lauer's sexual misbehavior.
The anchor denied the allegations and said his relationship with Nevils was consensual until he decided to stop the extramarital affair and go about his normal life.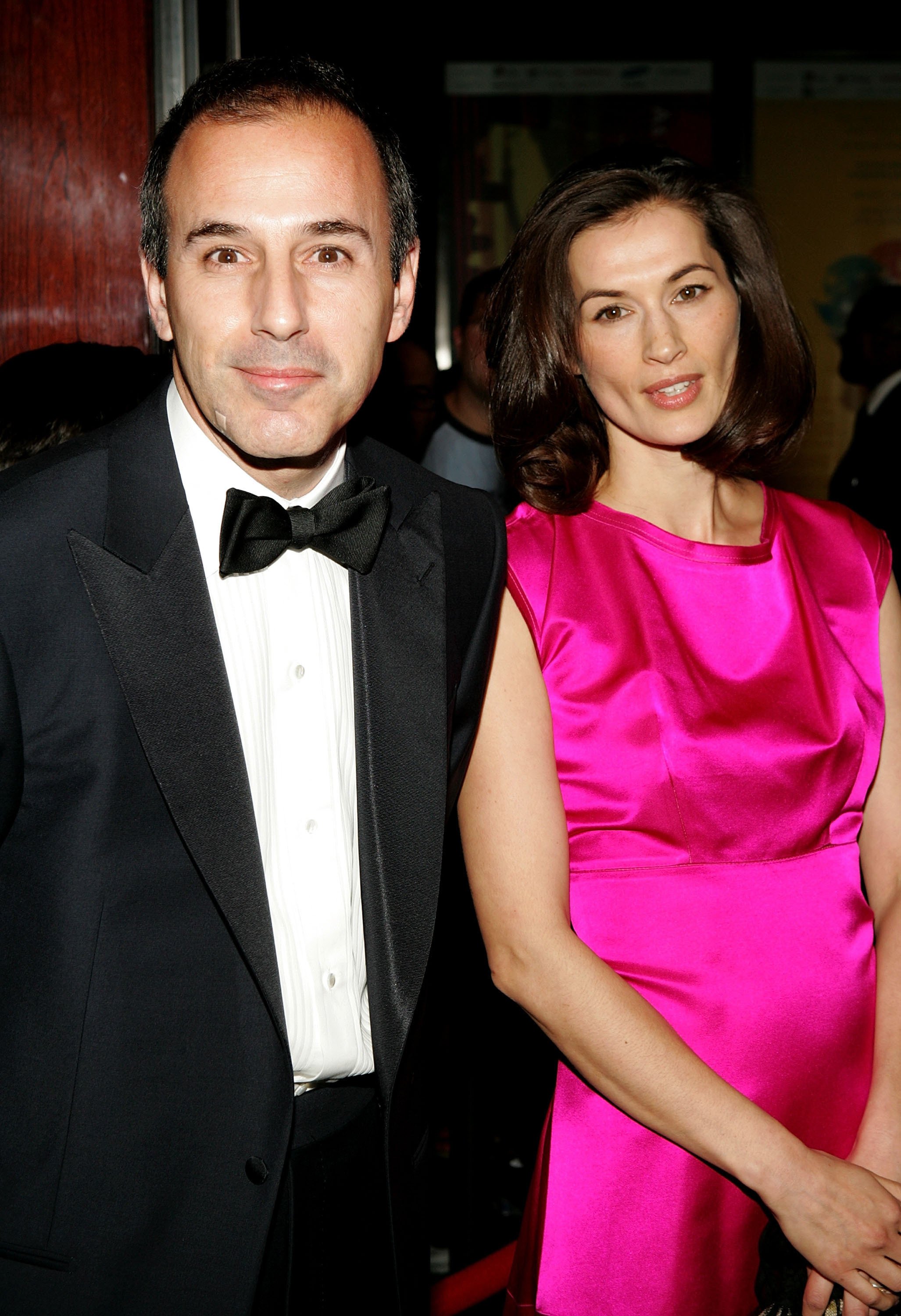 Matt Lauer and wife Annette Roque arrive for Time Magazine Celebrates New "Time 100" list of Most Influential People In The World. | Source: Getty Images
He claimed that the affair started in Russia and didn't stop until they returned to America. Lauer ended their relationship by cutting communication abruptly.
Meanwhile, Nevils tried to rekindle the flames and called the anchor while with his family. He believes she made false accusations to sell the book. He said:
"For two years, the women with whom I had extramarital relationships have abandoned shared responsibility, and instead, shielded themselves from the blame behind false allegations."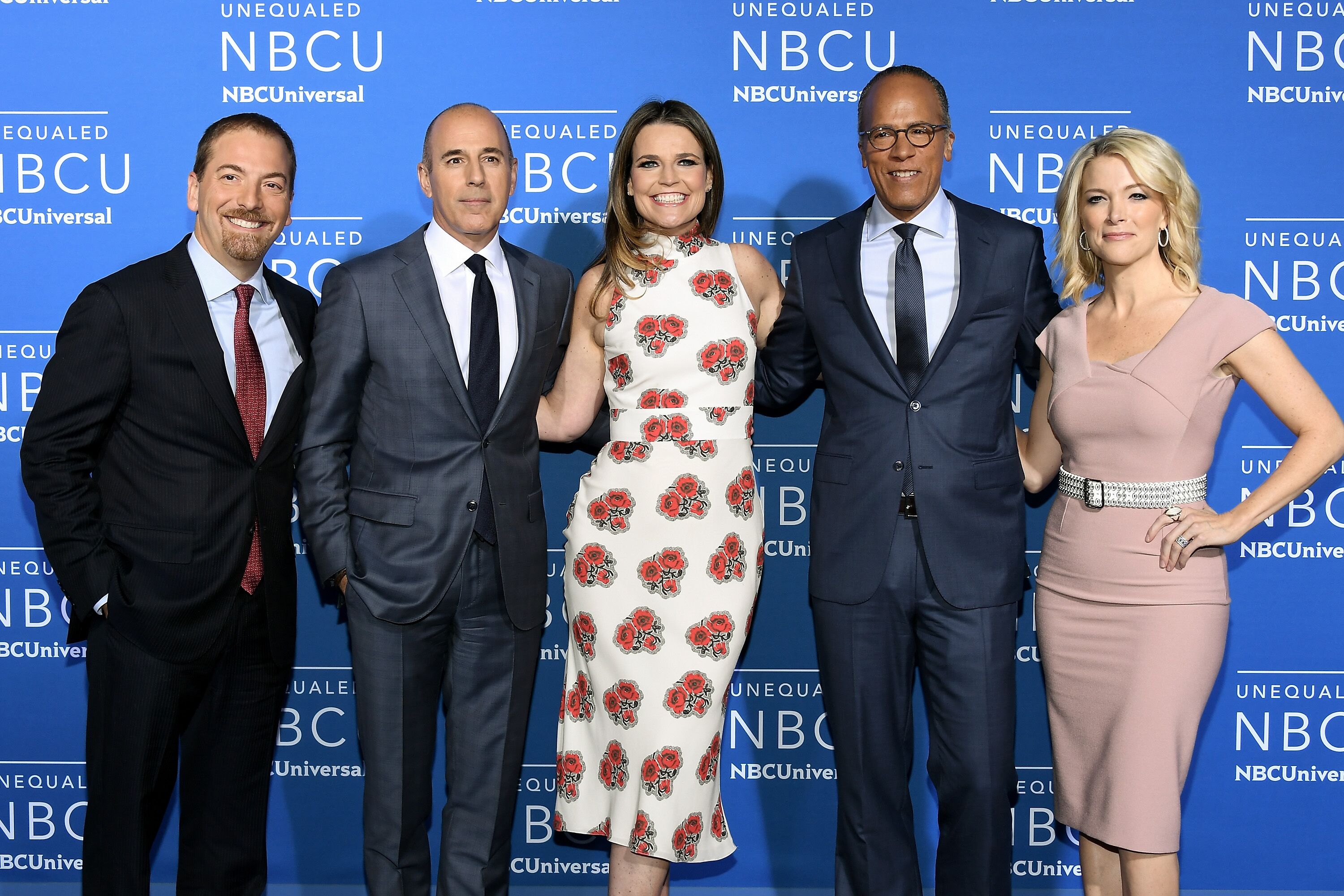 Chuck Todd, Matt Lauer, Savannah Guthrie, Lester Holt, and Megyn Kelly attend the 2017 NBCUniversal Upfront. | Source: Getty Images
COMPLAINTS COME OUT
Allegations against the anchor started emerging, including one from a former NBC employee who said Lauer locked the door and sexually assaulted her, by asking her to unbutton her shirt, while in his office.
Anonymous women also accused the host of sexual harassment, including one that said Lauer simply pulled down his pants before her and got mad when she did not want to engage in sexual acts.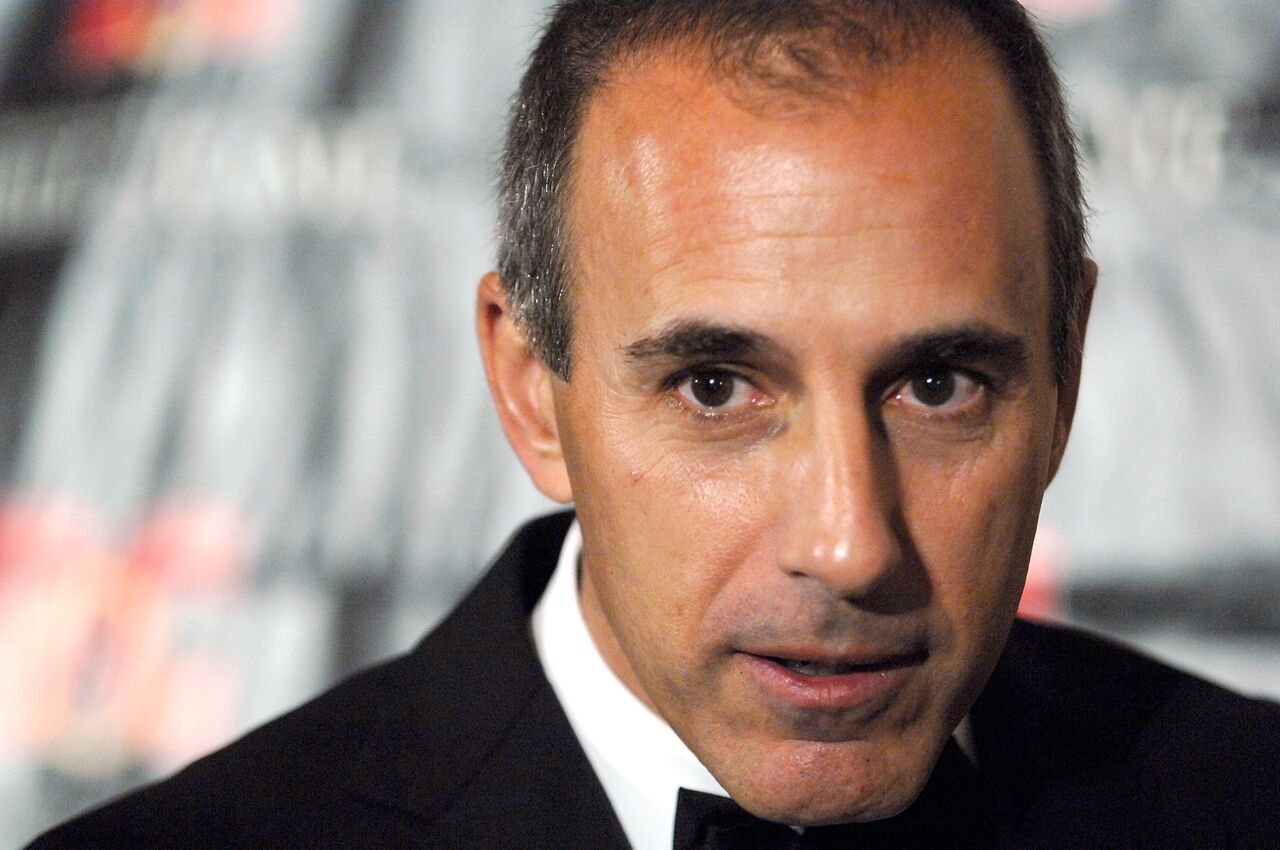 Matt Lauer at the 18th Annual Broadcasting & Cable Hall of Fame Awards. | Source: Getty Images
NBC's spokesperson said in a statement: "We can say unequivocally, that, prior to Monday night, current NBC News management was never made aware of any complaints about Matt Lauer's conduct."
In an article by Variety, it was exposed that Lauer had a button under his desk which can lock his door without needing to stand up.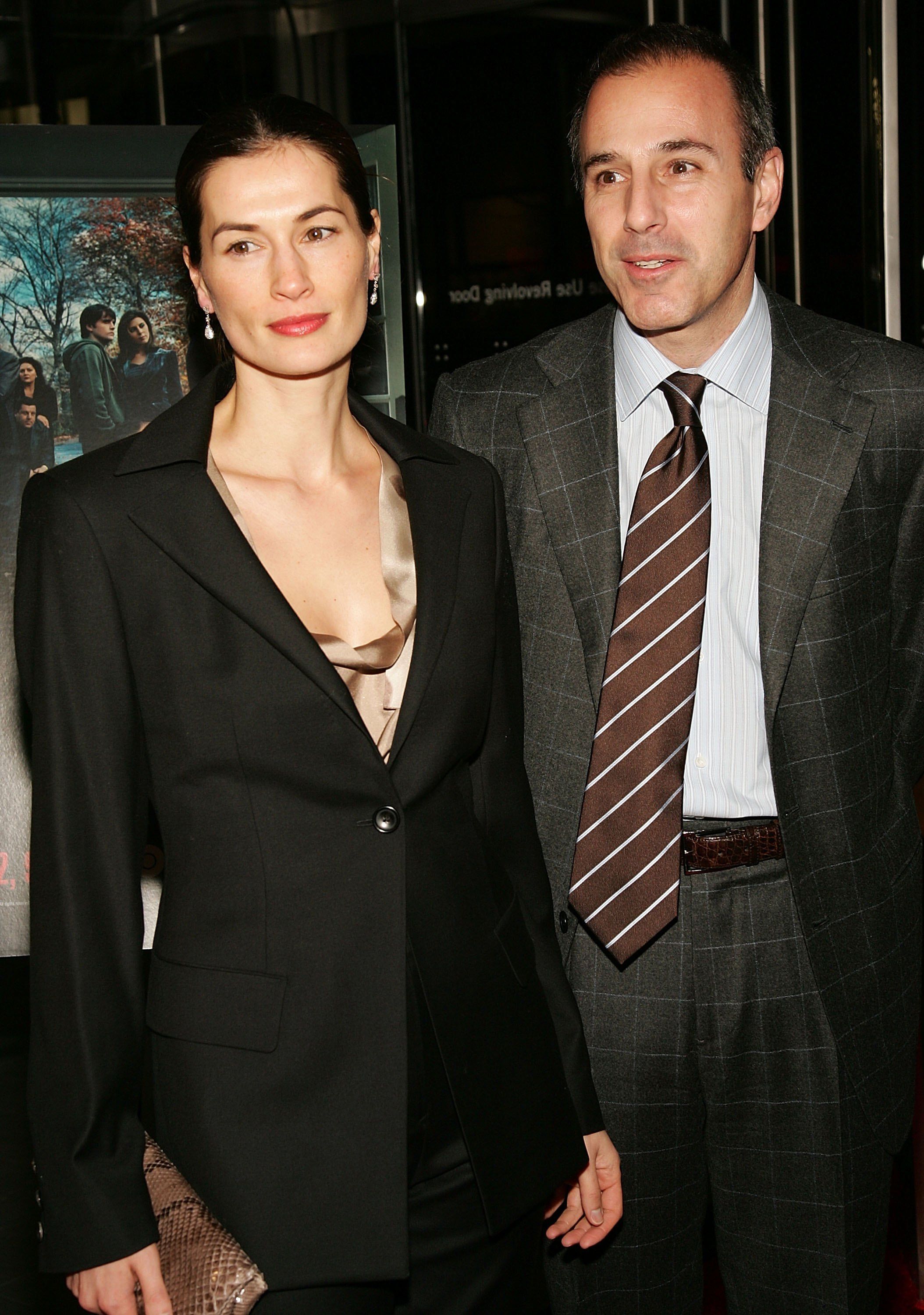 Matt Lauer and wife Annette Roque at the sixth season premiere of the HBO series "The Sopranos." | Source: Getty Images
It read:
"It allowed him to welcome female employees and initiate inappropriate contact while knowing nobody could walk in on him, according to two women who were sexually harassed by Lauer."
Although the host has publicly apologized for the embarrassing stories of his extramarital affairs, he still denied the allegations made against him.
Please fill in your e-mail so we can share with you our top stories!