Omar Gooding's Adorable Son Miles Rocks Striped Shirt & Pants With Suspenders in 2-Month-Old Birthday Pic
Omar Gooding's baby boy is a perfect little man in a new snap.
Omar Gooding melted hearts with an adorable snap of his new baby boy on his two-month milestone.
Omar and his wife Mia Vogel welcomed little Miles Christian Gooding on November 21, 2020, and the doting dad can't stop sharing the love.
Omar posted a snap on his Instagram featuring big brother Cuba holding his newborn son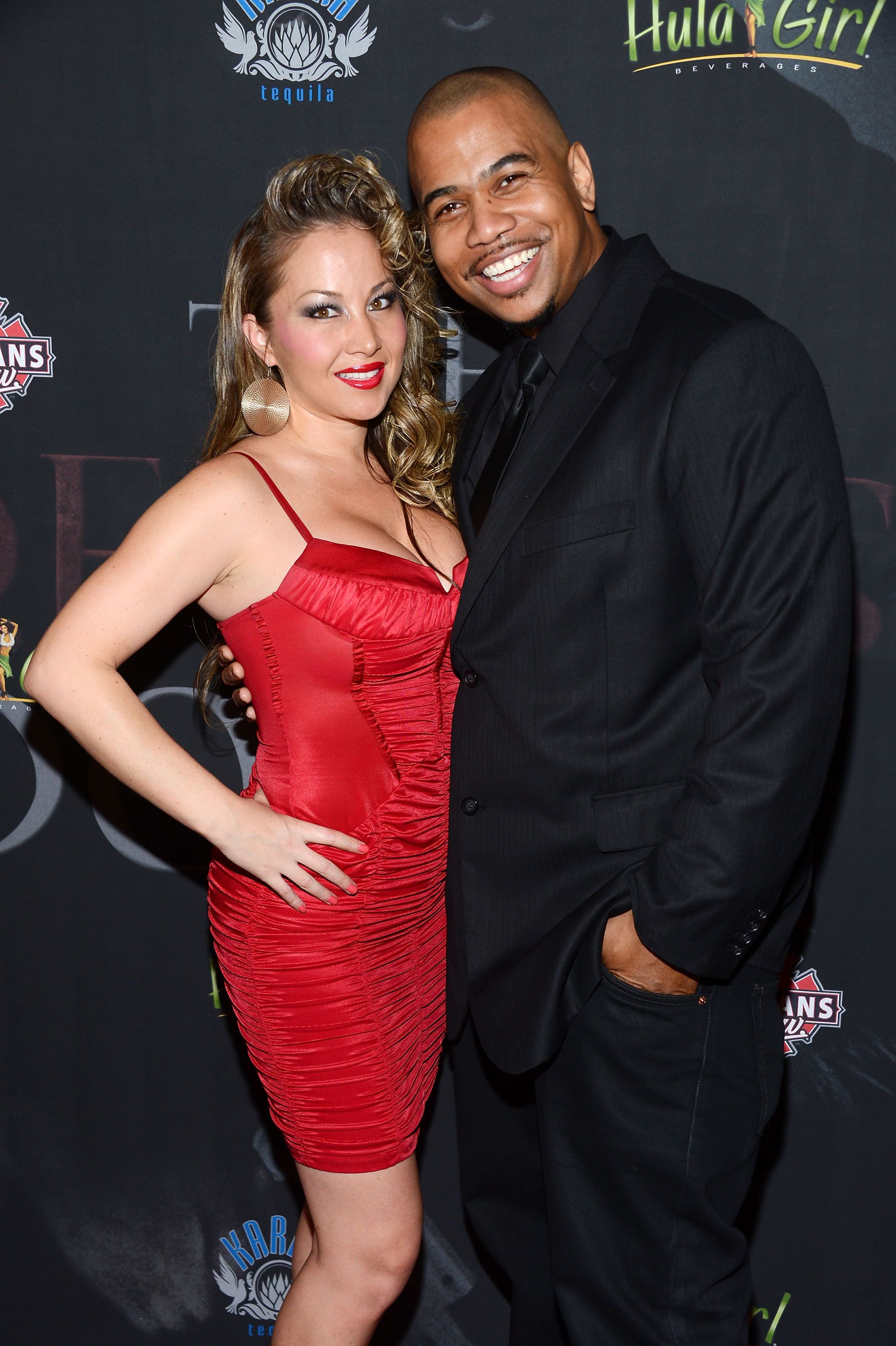 OMAR GOODING'S BABY SON WEARS BIG-BOY PANTS
In the snap, baby Miles is lying on a pale blue blanket, and next to him are blocks spelling out his age: two months.
Miles is the perfect little man in a pale blue striped button-down shirt with patch pockets, matching striped suspenders and white big-boy pants.
OMAR GOODING - DOTING DAD
Omar, who also shares son, Bradley, who turns 3 on January 27, with Mia, was equally excited over the birth of baby Miles and took his phone into the delivery rook, keeping his fans in the loop.
The ecstatic new dad posted the first snaps of his son from the delivery room and revealed that the baby had "come out singing." Miles was born weighing 8lbs 3 oz and 23 inches long, at 35 weeks gestation.
Omar and Mia married with no fanfare in a private ceremony, and the actor announced the wedding on his Instagram account.
Loke wise, the discreet couple only announced the impending arrival of baby Miles two months before Mia went into labor.
Sadly, Omar's father, Cuba Gooding Sr, the lead singer of the soul group The Main Ingredient, passed away in April 2017, just months after the birth of little Bradley, and will never meet baby Miles.
OMAR GOODING STANDS BY HIS BROTHER
Omar Gooding is standing by his brother, Cuba Gooding Jr. after the Academy Award winner was accused of sexual misconduct.
Omar posted a snap on his Instagram featuring big brother Cuba holding his newborn son, and next to his oldest child, two-year-old Bradley Gooding.
Omar captioned the photo, reiterating his unconditional support for his older brother, and stating his belief that the truth will vindicate him.
Cuba has now been accused by seven more women of sexual misconduct - accusations that range from unwanted touching to rape.