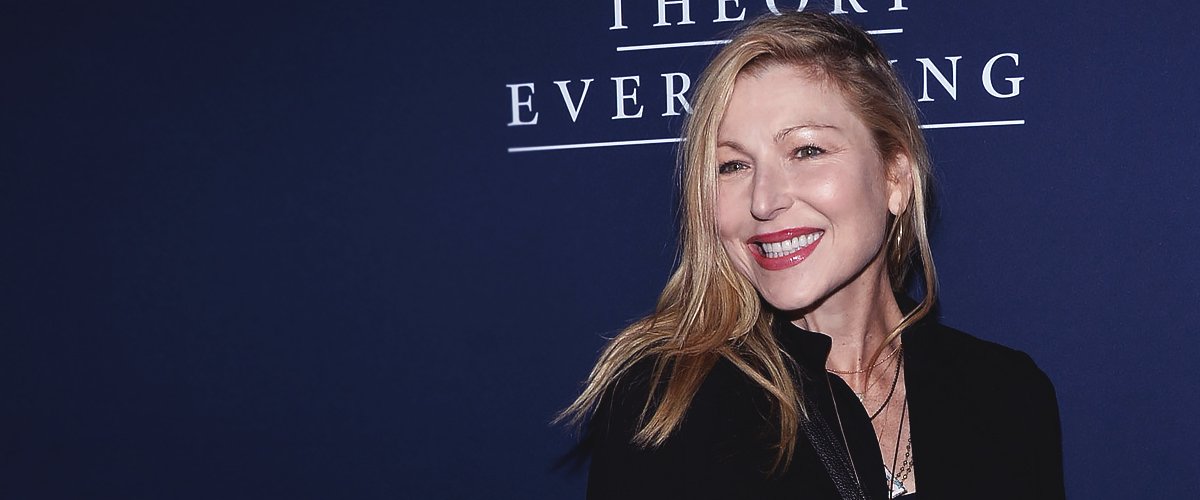 Getty images
Tatum O'Neal Looks Beautiful at 56 and Is a Proud Mother of Four Children

Despite the many times, she hit rock bottom, Tatum O'Neal found happiness and joy in her life. The Beautiful 56-year-old actress is also the proud mother of a writer, a photographer, and an actress.
In the mid 80's Tatum got married to John McEnroe. They were together for almost a decade before the couple parted ways in 1994. While together, they gave birth to three beautiful children. Two boys and one girl.
Today, the children are all grown up and are finding their place in the world separate from their parents. Their first son, Kevin McEnroe, went ahead to become a brilliant writer while their second son, Sean O'Neal, became a fine art Photographer and their last child, Emily McEnroe, turned out to be an actress.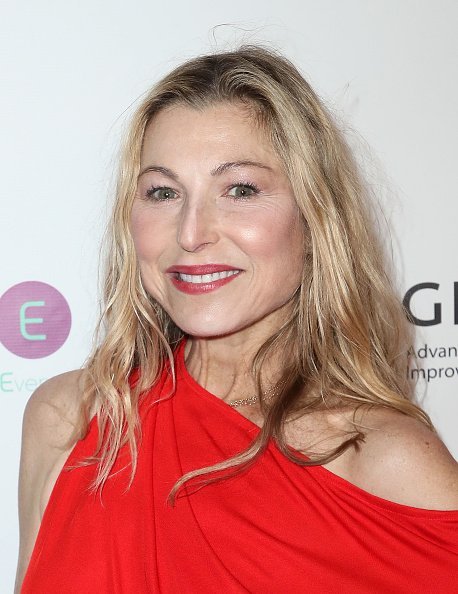 Tatum O'Neal attends the Best in Drag show benefiting Aid for AIDS at the Orpheum Theatre on October 7, 2018 | Photo: Getty Images
MEET TATUM'S MINI ME'S
Tatum went through a phase after she split with her ex-husband John McEnroe. She became very depressed and found solace in heroin. With the love and help of her children, however, she was able to overcome her addiction. She once told PEOPLE,
"My biggest regret is ever trying heroin. That stole so much of my life, but what I'm most proud of are my sweet children."
Tatum and John were not regular parents as they were famous for their achievements. While she was popularly known as the youngest person to ever win an Oscar, John was a renowned record-breaking tennis player.
Like most children who grew up with famous parents, these three constantly faced pressure from those who expected them to fill their parent's large shoes. While growing up, they did all they could to get away from all the expectations.
In his attempt to hide from all the attention, Kevin used to call himself Kevin king instead of Kevin McEnroe. He said in an interview with PEOPLE,
"I spent a lot of time hiding from it. When I was playing tennis in high school, I used to say I was Kevin King."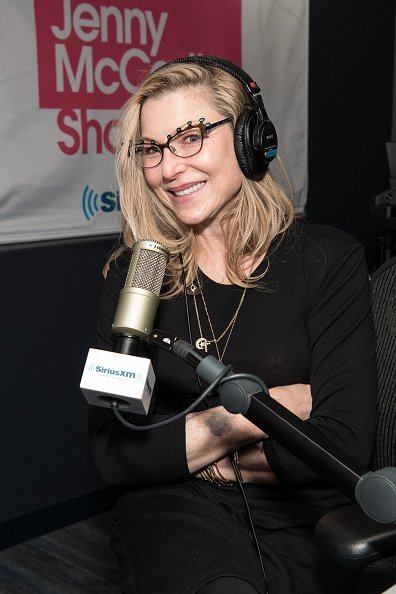 Tatum O'Neal visits SiriusXM Studios on March 28, 2018 in New York City | Photo: Getty Images
As a young girl, Emily also felt like she was expected to be automatically great at sports because of her father's status. She was also determined to win an Oscar before the age of 10 when her mom won hers, but as she turned 11, she woke up from that dream.
Sean also did all he could to remove every direct link to his father. He changed his surname from McEnroe to O'Neal so that he could have a chance to forge his own identity and not live off his dad's.
Like her children, Tatum grew up with famous parents. Her late mother, Joanna Moore, was an American actress while her father, Ryan O'Neal is an actor and former boxer.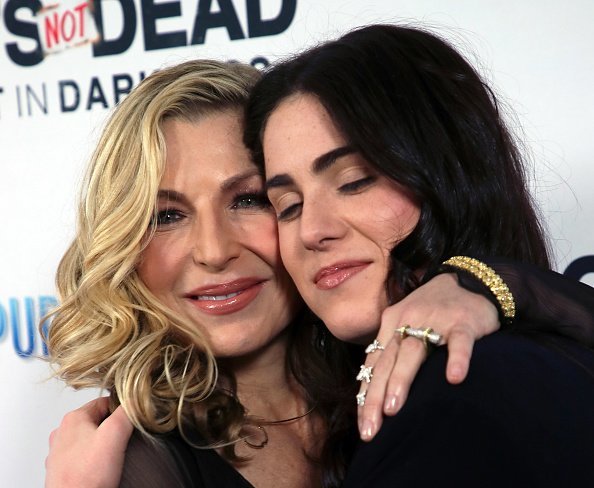 Tatum O'Neal (L) and daughter Emily McEnroe attend the "God's Not Dead: A Light in Darkness" premiere at American Cinematheque's Egyptian Theatre on March 20, 2018 | Photo: Getty Images
THE LIFE OF TATUM O'NEAL
As the saying goes, the apple doesn't fall far from the tree; some of Tatum's flaws can be attributed to the experiences she had as a child.
Like Tatum, her mother Joanna Moore was an actress who struggled with drug addiction. Her father, on the other hand, wasn't the best role model as he was also an addict who she alleged subjected her to physical and emotional abuse growing up.
Despite Tatum's family drama, she had time for relationships. She was the first love of the king of pop, Micheal Jackson. He was her very first public boyfriend before John McEnroe, whom she ended up marrying.
Eight years and three children after she said "I do," Tatum filed for divorce. It appears that one of the reasons she left was her husband's bad temper. She shared with Closer weekly that once John gets mad, he doesn't jump back into being happy quickly.
After they split, Tatum admitted that she tried to mend her relationship with him for the sake of their children to no avail. Her relationship with John has remained complicated.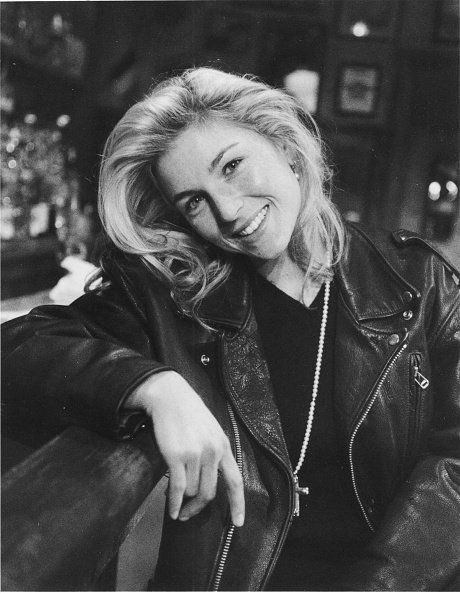 Oscar winner actress Tatum O'Neal poses for a photographer on the set of the play, "A Terrible Beauty," at the Provincetown Playhouse on April 7, 1992 | Photo: Getty Images
THEY MOVED ON
In 1997, John got married again to rock singer Patty Smyth with whom he has two daughters Anna and Ava. Tatum, on the other hand, doesn't seem to be interested in tying the knot again.
She has found new pleasures that give her joy and happiness. She opened up to PEOPLE that she has found a new preference for women because they are gentle and more intelligent than any man she has ever met in her life.
Please fill in your e-mail so we can share with you our top stories!