People Debate Whether Meghan Markle Should 'Pay Back All the Money' for the Royal Wedding
Three weeks after Prince Harry and Meghan Markle announced they would be stepping down as senior members of the royal family,  British citizens' and royal fans' reactions to the couple's move have been mixed, especially when it comes to the money they spent on their wedding in 2018.
On January 8, the Duke and Duchess of Sussex took the world by surprise when they announced, through an Instagram post, that after months of consideration, they would be retiring from their positions as senior members of the royal family to pursue and more economically independent life.
The announcement was welcomed with equally good and bad criticism, and even the Queen and the rest of the royal family were said to be surprised and disappointed by Harry's decision.
THE AGREEMENT
After almost two weeks of discussions, Buckingham Palace released a statement on behalf of the Queen, where she agreed to let her grandson and his wife quit to their royal titles, and gave them her blessing to "start building a happy and peaceful new life."
When Harry addressed the news for the first time at a dinner with members of Sentebale, a charity he co-founded in 2006, he said that he and Meghan hoped "to continue serving the Queen, the commonwealth, and my military associations, but without public funding. Unfortunately, that wasn't possible."
As part of their agreement with the Queen, Harry and Meghan will no longer use their HRH titles, and they vowed to repay around $3 million in public funds they used for renovations on Frogmore Cottage, their home on the grounds of Windsor Castle. 
The couple is set to split their time in between the U.K and North America, specifically on Canada, where Markle was recently photographed with son Archie. 
Also, according to the statement, the Sussexes will officially end their royal duties starting in Spring 2020.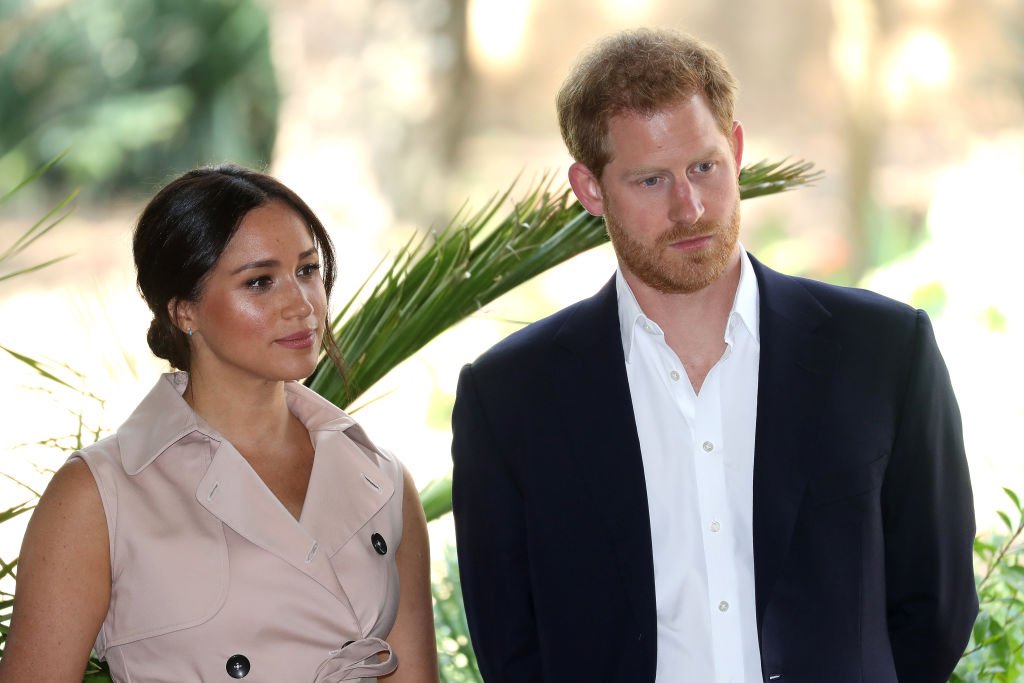 CONFLICTING OPINIONS
People's reactions to Harry and Meghan's exit from royalty have been mixed. While some people support the young couple and even praised Harry for putting his wife and son's security and happiness first, others have attacked Markle for allegedly separating Harry from his family and his duties.
One thing that has been widely discussed on social media, especially under the Duke and Duchess' Instagram posts, is whether or not they should also pay back for the costs of their 2018 wedding.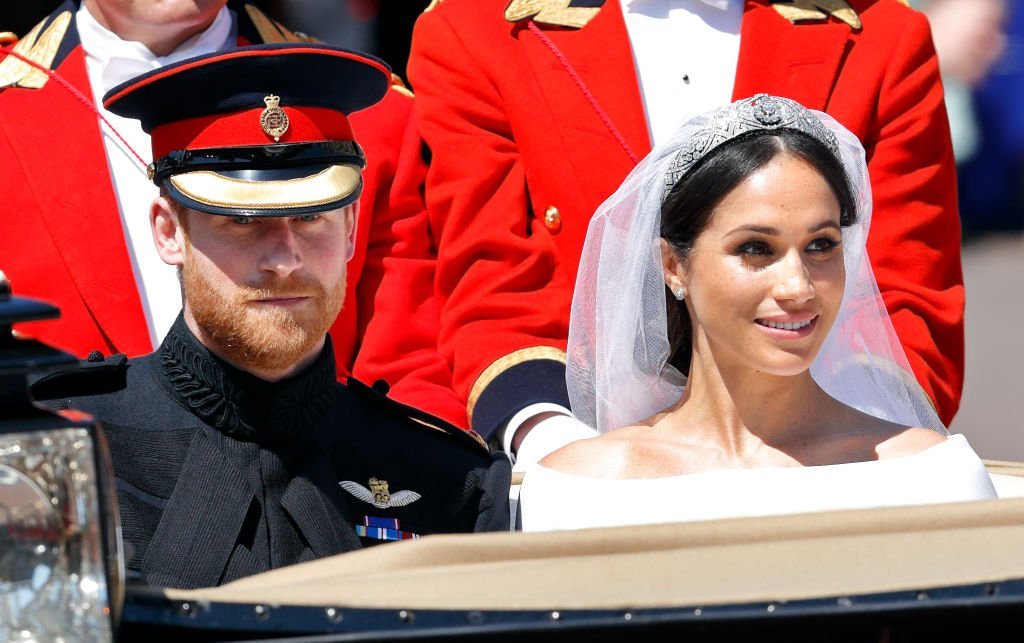 According to reports, the cost of the Royal wedding was around $43 million (or £32 million), with most of it going into security for the event.
However, the sensationalized event also gave a boost of around $1 billion to the British economy, considering that many people flew into the country to witness the wedding, and their presence brought significant revenue to retail, food, and accommodation venues.
Because of this, some people argue the wedding paid for itself, and Harry and Meghan are not obligated to return that money.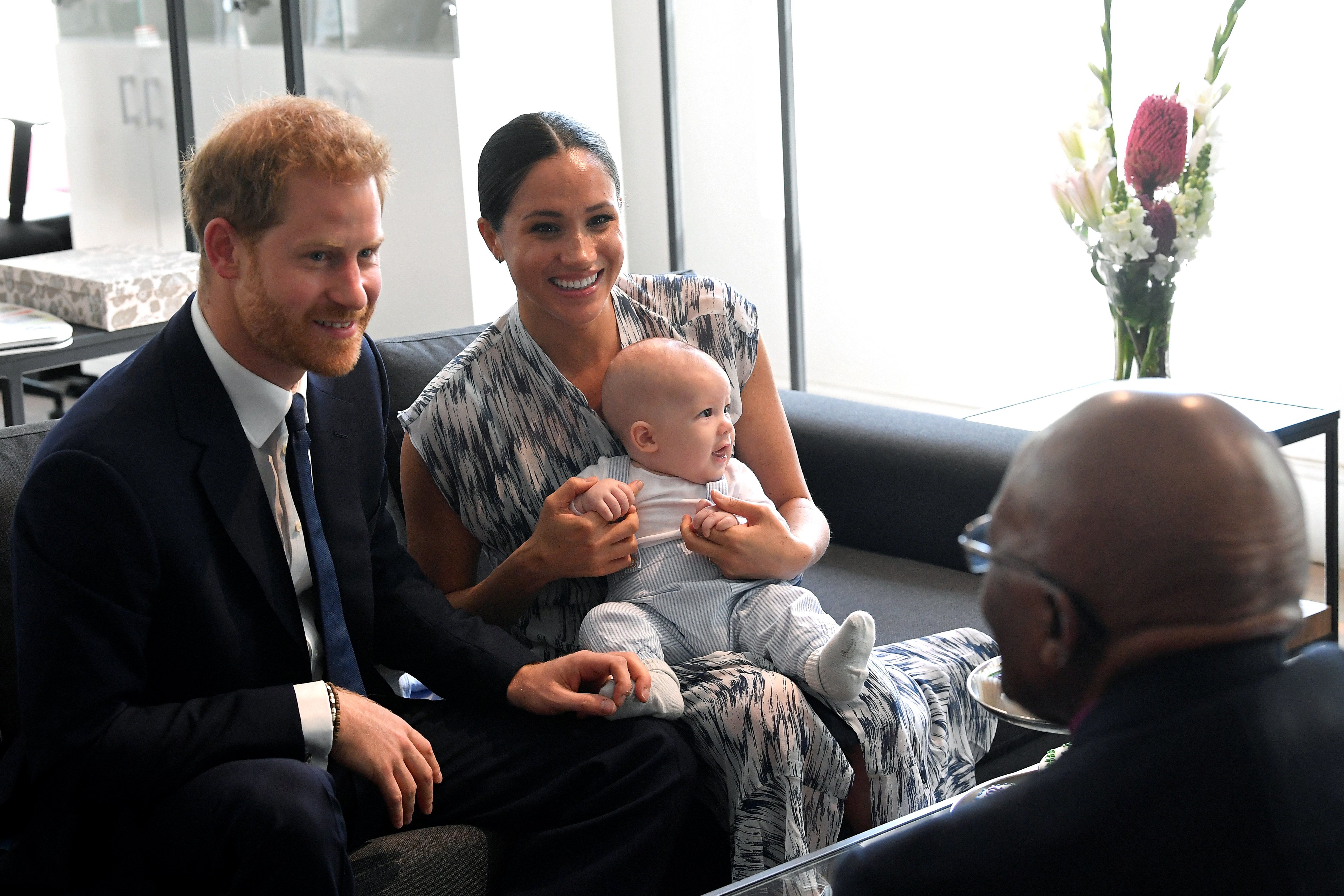 FANS' COMMENTS
The Sussex Royal Instagram account has been flooded with thousands of comments from people debating the latest moves of the Duke and Duchess. 
One user started a debate about the royal wedding costs writing:
"Are you guys repaying the wedding that you had at taxpayers' expense? I sure hope so!"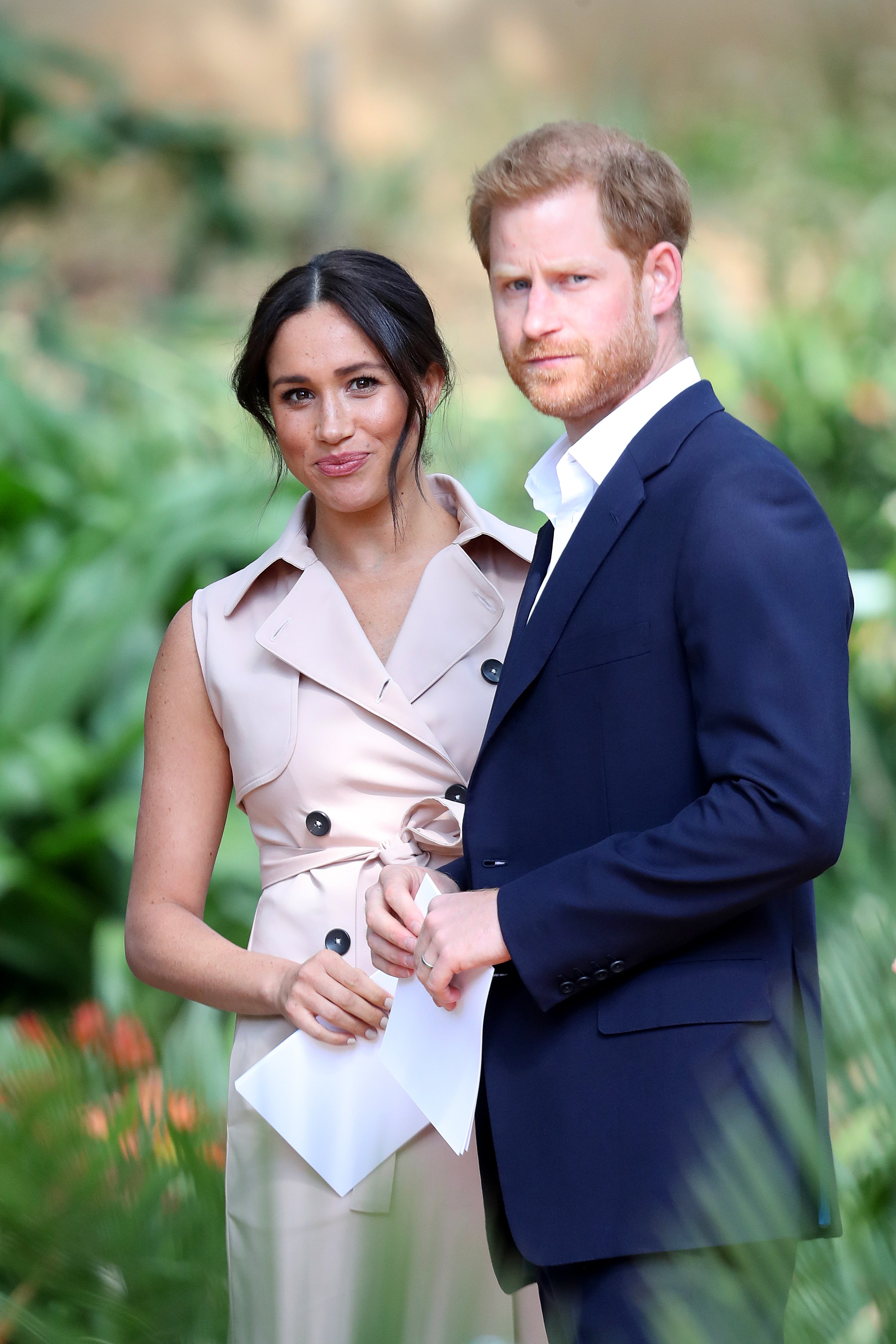 To which another replied:
"And what about the billion made by tourists flocking to be there for the wedding? That should cover their costs. GO Harry and Meghan do your thing, be it patronizing Charities of YOUR choice or just living and breathing with your lovely family. Somehow all the nasty comments prove to us why you finally left. I stand by your decision."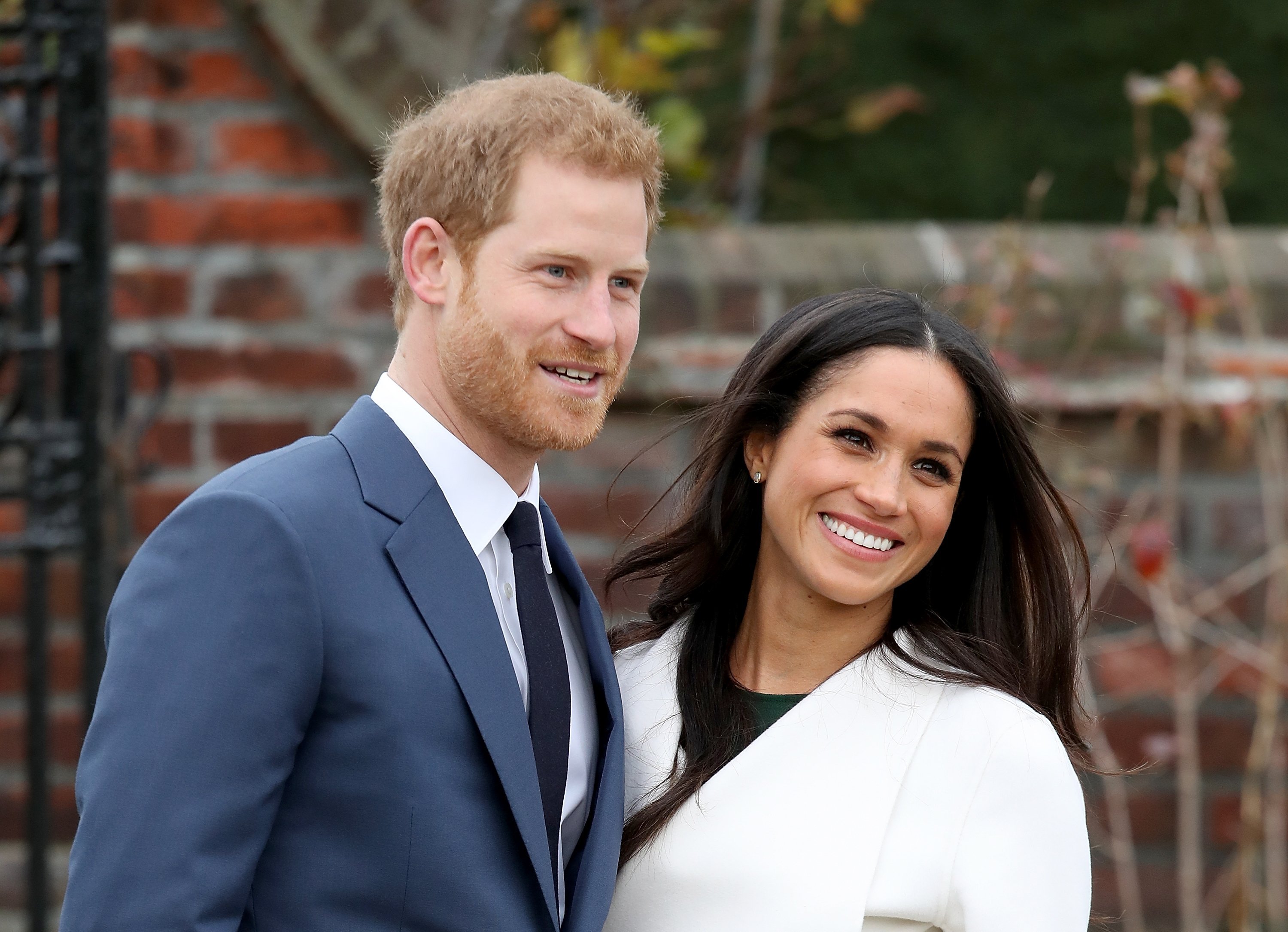 And a third one  chimed in with another concern:
"Well, the real question is..how are we going to find out if they paid back the money?? Is there going to be a refund or a reduced amount on taxes in 2020? How can anyone be sure about the truth of that gesture?"
Here are more comments spotted on their Instagram account: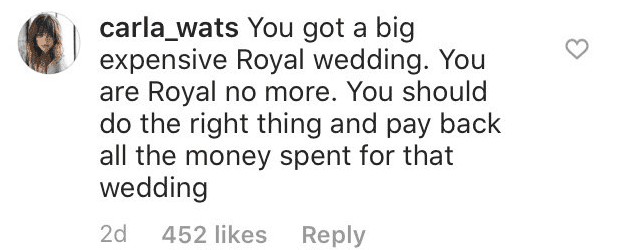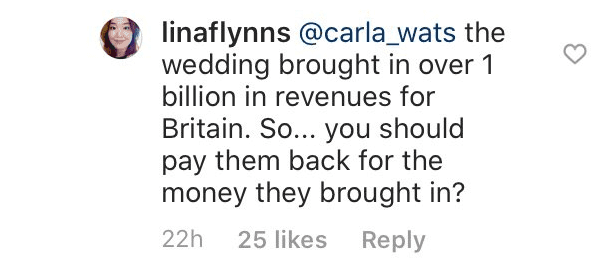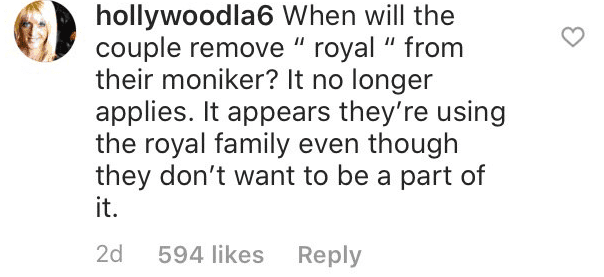 Meanwhile, Harry recently joined his wife and son in a secluded residence in Vancouver Island, Canada.
Many questions remain unanswered about their situation, mainly, who will pay for their security while they're in Canadá and when will they return to the U.K?