Dwyane Wade, Tia Mowry & Other Celebrities React after Kobe Bryant and Daughter Gianna Are Killed in Helicopter Crash
People from all over the world woke up to the news of Kobe Bryant and his daughter GiGi's death, and suddenly, everyone froze in shock. Soon after, heartbreaking messages and tributes from fans and colleagues alike flooded the internet. 
Regardless of whether or not you're a fan of basketball, Kobe Bryant has always been known to be one of the greatest NBA players to ever play the game. He is a Los Angeles icon, and he helped build the Los Angeles Lakers franchise to its greatness. 
That is why whether or not fans and colleagues rooted for Kobe in the past, they all mourn him and his daughter now that the tragic news of their death came to light. 
Bryant was on the way to a basketball camp with his second-eldest daughter Gianna when their helicopter crashed.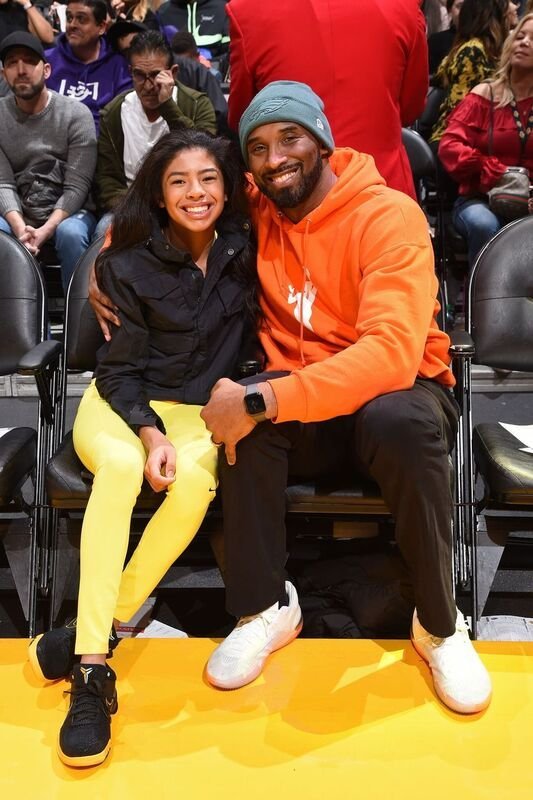 THE WORLD FROZE IN SHOCK
Bryant was an inspiration to many because of his infectious laughter, hard work, and commitment to excellence. His words of encouragement often did not stay in court, which is why he is regarded as an influential person beyond basketball. 
Still, in disbelief after what happened, Dwyane Wade wrote "Noooooooo God please No!" on his Twitter account, before quickly changing his display picture to one of GiGi and Kobe hugging one another. 
Nooooooooooo God please No!

— DWade (@DwyaneWade) January 26, 2020
REALIZING THAT LIFE IS FRAGILE
Celebrities then came rushing with tributes in hopes of expressing the pain they feel over the loss of the father-and-daughter duo. 
Tia Mowry revealed that she cried hysterically when she found out because she just spotted the Mamba inside his car before the accident happened. She went on to pray for Vanessa Bryant, who is currently mourning the loss of a husband, and a daughter. 
"My God, my hands are shaking as I type. Now I'm hearing about the devastating news about his daughter GIGI. RIP KOBE and GIGI. God, keep Vanessa and his daughters in your hands."
A PAINFUL FAREWELL
Kylie Jenner, a resident of Calabasas where the crash happened, shared a beautiful picture of Kobe and his daughter Gianna, writing "at a loss for words right now. praying for this beautiful family."
Another actress that paid respect to Kobe is Tiffany Haddish, who admitted to her fans that hearing of Kobe's death is very painful. 
"This one is very painful. Rest in Peace King. I am praying for his Family."
REMEMBERING THE LEGACY OF KOBE BRYANT
While millions of fans and celebrities alike mourn the loss of a dear friend, father, mentor, and colleague and have been posting about it online, the post of Spike Lee captures the beautiful legacy and memory of Kobe Bryant. 
Holding up Bryan's NBA2K10 cover, he shared a heartbreaking poem dedicated to the Mamba. The beginning of the poem reads:
"Let us all gather around and bid our farewells to the beautiful game of the Black Mamba... for these are the last days of a legendary fade away, as he fades away back to blackness."
THEIR TRAGIC DEATHS
Bryant was on the way to a basketball camp with his second-eldest daughter Gianna when their helicopter crashed in Calabasas. The father-and-daughter duo, known for their same love for basketball, was on the way to a basketball clinic where GiGi was meant to play and Kobe was meant to coach. 
Rest In Peace, Kobe, and GiGi.