Kobe Bryant Had 4 Children with Wife Vanessa before His Tragic Death Alongside Teen Daughter Gianna
Kobe Bryant and his wife Vanessa shared four children prior to his death alongside their second-eldest daughter Gianna Maria-Onore, who was only 13-years-old when she passed away. 
While the world mourns the loss of a friend, and icon, an inspiration, and one of the world's best athletes, Vanessa Bryant and her three daughters are mourning the loss of a husband, a bestfriend, a daughter, a father, and a sister all at once. 
Kobe Bryant was the leader of their pack, as he was their protector, their provider, and their favorite man in the whole world, especially in a house full of women. 
Kobe Bryant and his daughter Gianna were on the way to a basketball camp on Sunday morning when their helicopter crashed.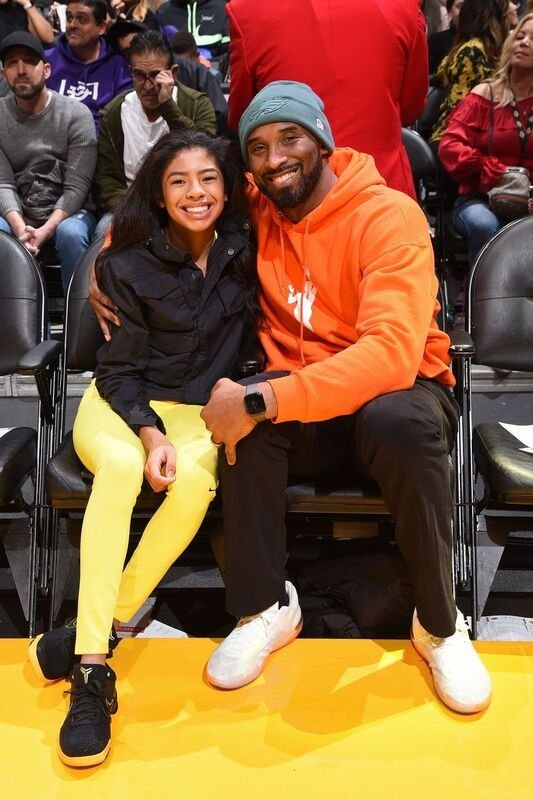 THE BRYANT FAMILY'S PAINFUL LOSS
While the Bryant family has not spoken out about the tragic loss that they are currently facing, the world could only imagine the kind of pain they feel right now. Kobe was an icon that basketball fans grew up seeing, and even those who did not follow the sport mourn his loss now. 
"No 🧢, I own it, my name, you know the name!! " 💪🏽😱
13 y/o Gianna Bryant!! ⛹🏽‍♀️@kobebryant @MambaSportsHQ #ballislife pic.twitter.com/y932dcbGTz

— Ballislife.com (@Ballislife) May 20, 2019
Fans and foes alike are left in shock and in tears after hearing of his tragic passing alongside his daughter, and this may be nothing compared to how his family feels right now. 
THOUGHTS AND PRAYERS FOR THE BEAUTIFUL FAMILY
Kobe and Gianna leave behind Vanessa Bryant, Natalia Diamante, 17, Bianka Bella, 3, and Capri Kobe, who is less than a year old. 
Kobe and Vanessa welcomed their first daughter in 2003, before suffering a miscarriage in 2005 due to an ectopic pregnancy. They then welcomed Gianna in 2006, whom Kobe calls his little "Mambacita" due to her love for basketball. 
This clip is as beautiful as it is heartbreaking. ❤️ pic.twitter.com/QP493J7JaT

— Emily Kaplan (@emilymkaplan) January 26, 2020
While the couple almost divorced in 2013, they ultimately called it off and went on to have two more daughters, Bianka, born in 2016, and Capri, born just last June 2019. 
THE TRAGIC CRASH
Just a week before the crash, Kobe and the rest of the family celebrated Natalia's 17th birthday, with the proud dad even sharing a tribute for his darling daughter. 
Kobe Bryant and his daughter Gianna were on the way to a basketball camp on Sunday morning when their helicopter crashed in Calabasas. They were with at least eight other people on-board. 
Rest in Peace, Kobe, and Gianna.