Kobe Bryant Mourned by Sports Personalities after Fatal Helicopter Crash That Also Killed His Daughter
The world of sports took to social media to share their emotional reactions to the news of the sudden passing of Kobe Bryant and his daughter Gianna Bryant.
On Sunday morning, the Los Angeles County Sheriff confirmed the shocking news that Kobe Bryant and his daughter Gianna Bryant were among nine passengers who died in a helicopter crash in the hills near Calabasas, California.
The sports world has responded with personal tributes for Byrant and his family. In a message to his "brother" Shaquille O'Neal admits being sick with grief.
There's no words to express the pain Im going through with this tragedy of loosing my neice Gigi & my brother @kobebryant I love u and u will be missed. My condolences goes out to the Bryant family and the families of the other passengers on board. IM SICK RIGHT NOW pic.twitter.com/pigHywq3c1

— SHAQ (@SHAQ) January 26, 2020
Warriors star player Stephen Curry, shared an emotional message for his former competitor, who he had always admitted to admiring and being inspired by, he wrote:
"A lot of questions right now. Our faith is being tested...but all I can say is thank you ?. May you and Gianna rest easy!"
While the cause of the crash is still being investigated, it is reported that the bad weather, as a result of fog, is more likely the cause, and mechanical failure is a less likely possibility.
Former Miami Heat player, Dwayne Wade broke down into tear sharing his grief, and called it one of the saddest days of his lifetime.
According to The New York Times, because of the rough terrains of where the helicopter crashed, it may take several days to recover the bodies. The roads leading to the scene have been blocked off to prevent visitors from entering.
Other victims of the crash included John Altobelli, a baseball coach at Orange Coast College, his wife, Keri, and their daughter Alyssa.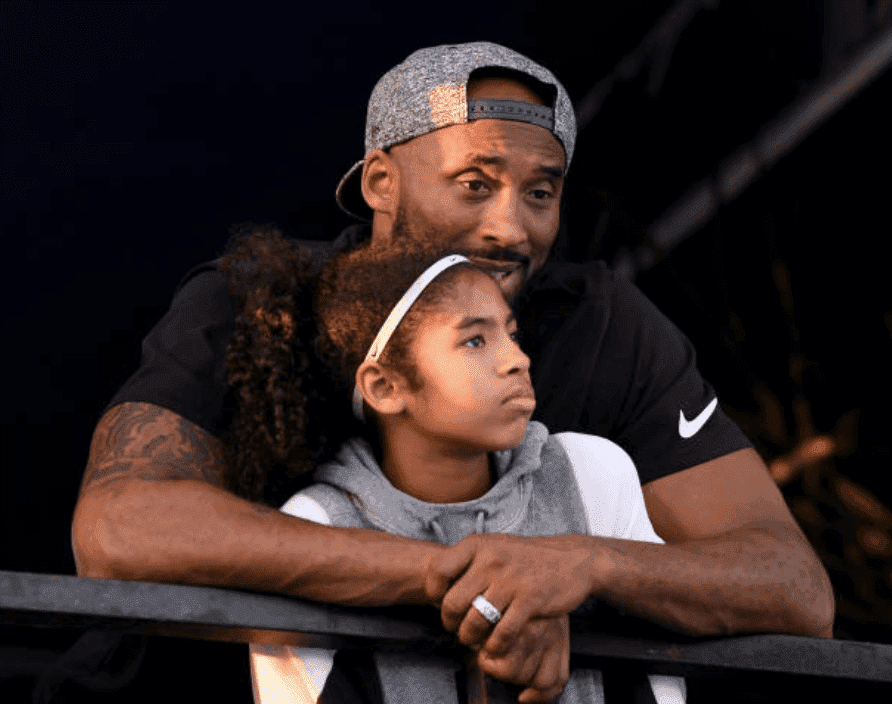 Another sports legend, Scottie Pippen expressed his shock over the tragic news, and shared a rare video of Bryant with his 13-year-old daughter 
Gianna
, died in the crash. In a tweet he 
said:
"I'm stunned. Words can't even come close to describing it. Just an incredibly sad and tragic day."
Heartbroken to look back on this. Kobe and Gigi, you're both GOATs in my eyes and I know that one-on-ones like this will live on forever. pic.twitter.com/tIUS3XQwAV

— Scottie Pippen (@ScottiePippen) January 27, 2020
Bryant is survived by his wife, Vanessa Bryant and their three daughters, Natalia, Capri and Bianka. The family has not yet spoken out their loss.
It is reported, Bryant and his mother Pam Bryant were not on speaking terms leading up to death. In 2013, they had a falling out after Pam and her husband Joe Bryant tried to sell some of his memorabilia without his acknowledgment.