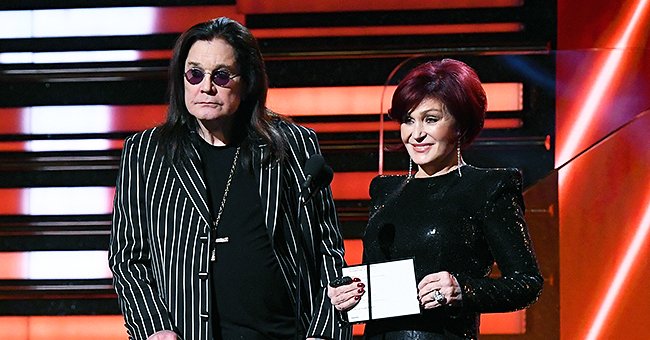 Getty Images.
Ozzy Osbourne of Black Sabbath Fame Opens up about His Challenging past Year after His Parkinson's Diagnosis
On the red carpet at the 2020 Grammy Awards, Ozzy Osbourne shared the "hell" he endured with his health during the last year shortly after disclosing Parkinson's diagnosis.
Sharon Osbourne worked as a reporter for CBS at this year's Grammy Awards, so husband Ozzy had their daughter Kelly as support as he walked the red carpet with the aid of a cane.
The 71-year-old stopped for a quick chat on CBS's Grammy Red Carpet Live pre-show, and elaborated on his health problem over the past year, as he reportedly said:
"This last year has been hell for me. I've had surgery on my neck. I've announced to the world that I've got Parkinson's. It's been one rock 'n' roll year for me."
The Black Sabbath frontman got diagnosed with the neurodegenerative disorder called Parkinson's last February, and he still undergoes daily physical therapy sessions to recover from neck surgery after he fell.
If Ozzy's health reaches the point where he can work towards touring again, he will consider it, but for now, the rocker is doing the best he can to get healthy.
Right by his side, Kelly Osbourne shared that Ozzy's healing progress had been "incredible." She added that sharing the truth about his health "lifted a weight off of his shoulders," and that even his physical therapist said that his progress during the last week alone had been "insane."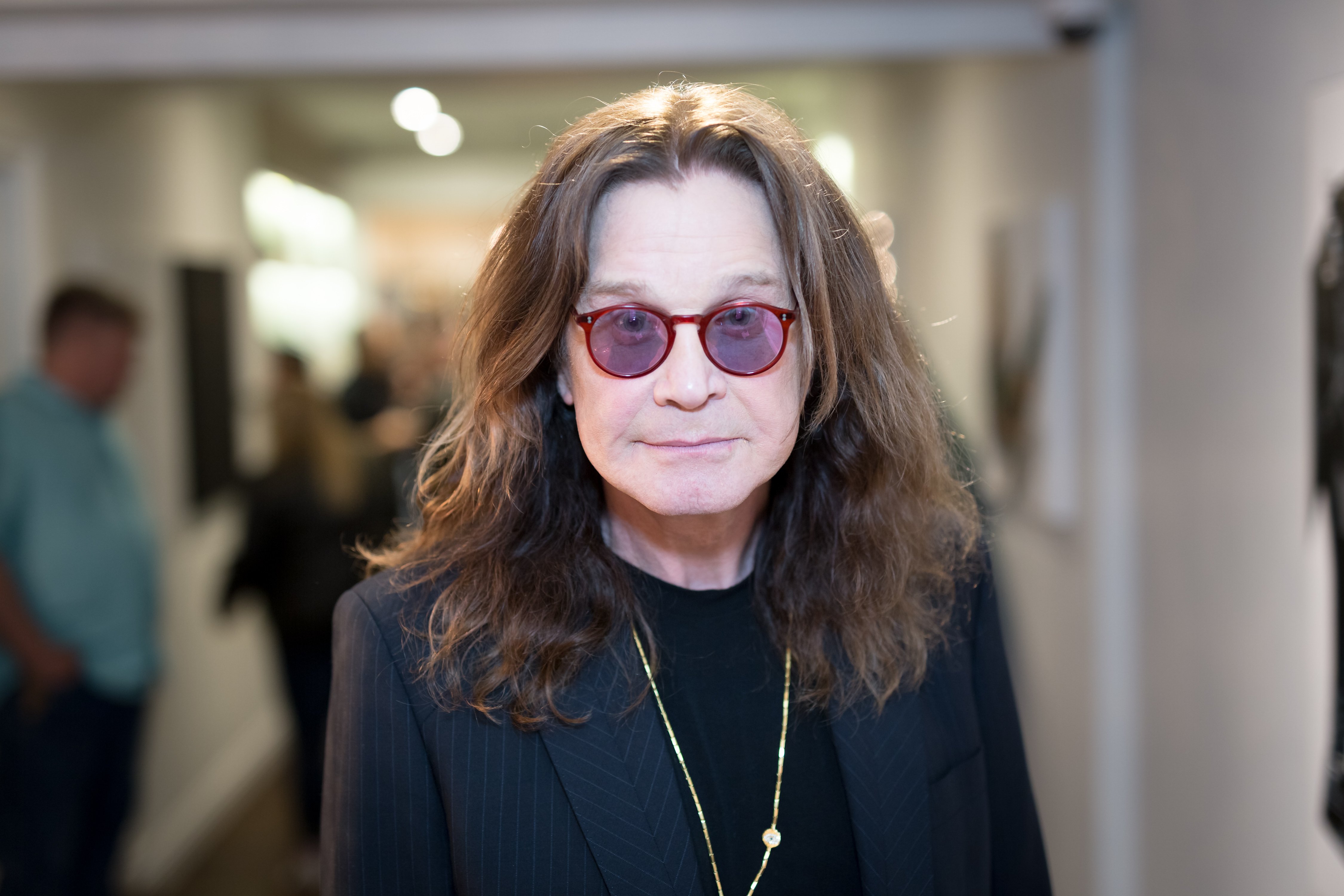 Singer Ozzy Osbourne attends the Billy Morrison - Aude Somnia Solo Exhibition at Elisabeth Weinstock on September 28, 2017, in Los Angeles, California. | Source: Getty Images.
During a recent interview with Robin Roberts for "Good Morning America," Ozzy shared his Parkinson's diagnosis for the first time and said:
"I'm no good with secrets. I cannot walk around with it anymore 'cause it's like I'm running out of excuses, you know?"
The diagnosis came shortly after Ozzy's fall at the beginning of last year, as it damaged his nerves and led to a form of Parkinson's called Parkin 2, otherwise referred to as stage 2 Parkinson's, which is an early form of the disease.
After his fall, Ozzy announced the postponement of the upcoming shows of his "No More Tour 2" dates, but in April, the rocker canceled the tour altogether.
At the time, Ozzy just underwent surgery and also dealt with a bout of pneumonia.
In a statement, the 71-year-old shared his frustration and said that he felt "angry" and "depressed" that he had to let down his fans. However, the legendary singer also vowed to recover and finish his tour.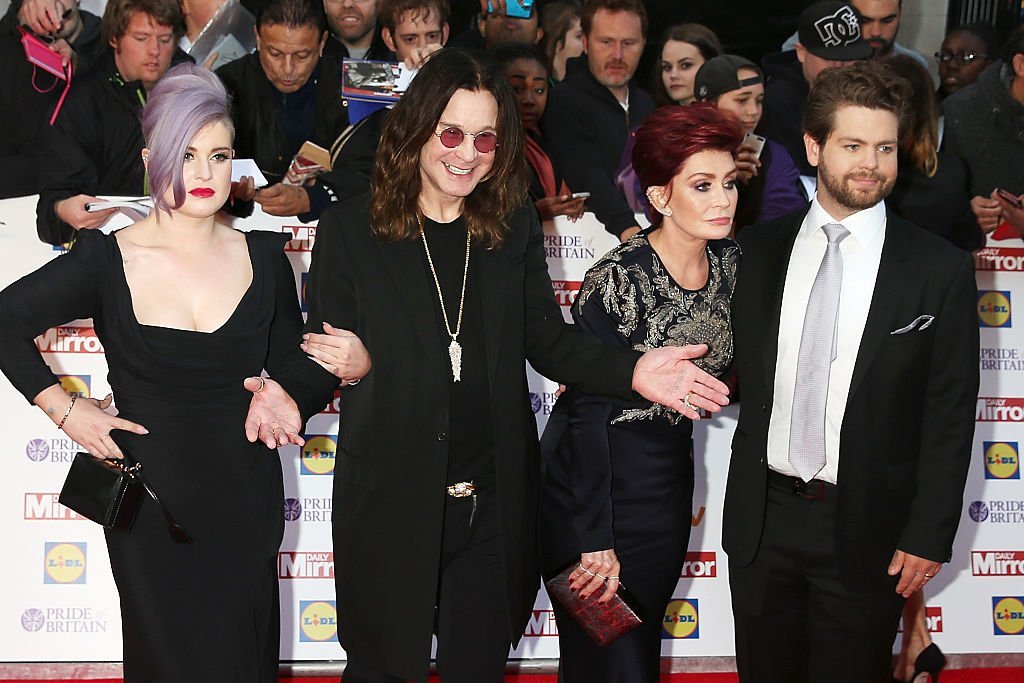 Kelly Osbourne, Ozzy Osbourne, Sharon Osbourne and Jack Osbourne attend the Pride of Britain awards at The Grosvenor House Hotel on September 28, 2015, in London, England. | Source: Getty Images.
Ozzy's health issued had been hard on the family, and for Kelly Osbourne, it's been the most difficult thing for her to watch her father suffer.
Although it took a while before the family got "on the same page" regarding her father's health, Kelly added that it brought their family together in a unique way.
It "strengthened" the family bonds, and in the process, it also reminded them of their love for each other.
Please fill in your e-mail so we can share with you our top stories!