Diddy Slams Grammys for Alleged Bias against Black Music after Receiving 2020 Industry Icon Award
Sean "Diddy" Combs had some harsh words for the Grammys at a music gala.
As far as Sean "Diddy" Combs is concerned, the Grammys are failing to recognize black R&B artists adequately.
Diddy minced no words as he called out the prestigious musical awards in his acceptance speech at Clive Davis' pre-Grammy gala at the Beverly Hilton Hotel.
Diddy himself has received three Grammys and been nominated 13 times throughout his 30-year career.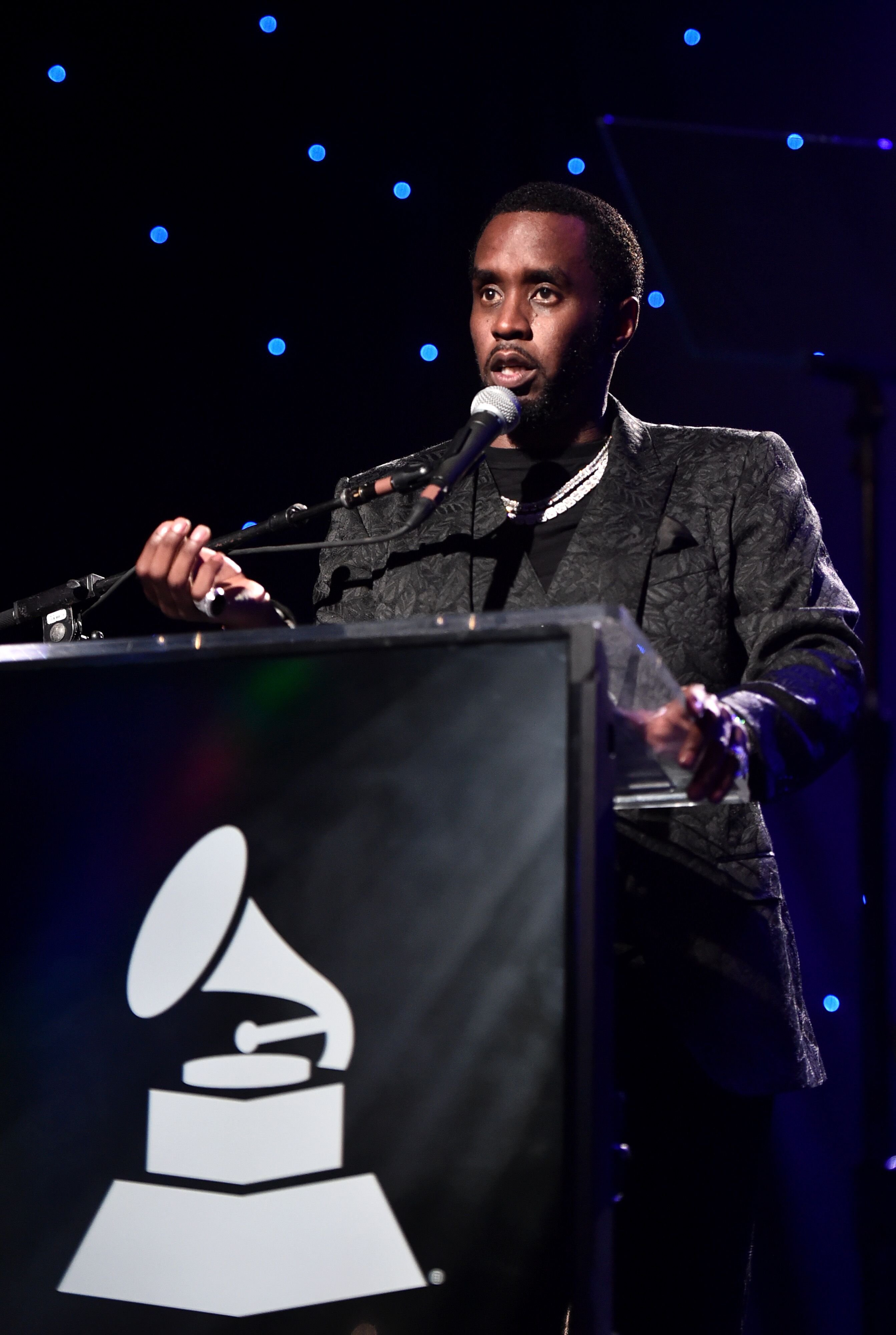 DIDDY COMBS RECEIVES MUSIC ICON AWARD
Even at a moment when he was being recognized for his impact on contemporary music, Diddy slammed the Grammys for not respecting hip hop or the artists that perform it.
His speech, which was over 50 minutes long, detailed the discrimination he felt the Grammys had always demonstrated, saying:
"Truth be told, hip-hop has never been respected by the Grammys. Black music has never been respected by the Grammys."
DIDDY COMBS - GRAMMY AWARD WINNER
In truth, Diddy himself has received three Grammys and been nominated 13 times throughout his 30-year career. This year's Grammys were fairly generous to hip hop artists, with Lizzo, Lil Nas X and Gary Clark Jr, among others, winning the coveted awards. Gary alone took home three Grammys.
GRAMMYS HONOR NIPSEY HUSSLE
The Grammys also honored deceased rapper Nipsey Hussle with a tribute featuring such luminaries as Kirk Franklin, DJ Khaled, John Legend, Meek Mill, Roddy Ricch and YG.
#Grammys 2020 called out for being unfair towards Black music by #Diddy https://t.co/n5PtTrJTM4

— Republic (@republic) January 27, 2020
DIDDY COMBS DEDICATES HIS AWARD TO MJ
Diddy stunned the audience when, after an hour-long speech, he declared that he was dedicating his award to artists whose albums he felt had not received the recognition they deserved.
Diddy said:
"I want to dedicate this award to Michael Jackson for "Off The Wall", Prince for "1999", Beyoncé for "Lemonade2, Missy Elliot for "Da Real World", Snoop Dogg for "Doggystyle", Kanye West for "Graduation" and Nas for "Illmatic"."
Diddy's speech was applauded by Cardi B and Offset, John Legend, Janet Jackson, Faith Evans, Ma$e, Lil Kim, and the Carters, all of whom demonstrated wholehearted support for his point of view.
GRAMMYS PAY TRIBUTE TO KOBE BRYANT AND NIPSEY HUSSLE
One of the most emotional moments of the 2020 Grammys was the tribute to rapper Nipsey Hussle and NBA legend Kobe Bryant.
The Grammys organization had announced the tribute to Nipsey, but the sudden death of Kobe on the day of the Awards prompted them to include the man who'd made history at the Staples Center where the cerimony was being held.
Alicia Keys, hosting the Grammys for the second time was visibly shaken as she spoke of the tragic death of Kobe Bryant just hours before in a chopper crash that had claimed the lives of 8 more people, including his 13-year-old daughter, Gianna.