Nipsey Hussle Earns 3 Posthumous Nominations for the 2020 Grammy Awards
The late Nipsey Hussle earned three nods for next year's Grammy Awards. His girlfriend, Lauren London celebrated the bittersweet posthumous achievement.  
The late Nipsey Hussle stands a chance in winning a posthumous Grammy Award next year. The nominations are out and Hussle earned three.
Last year, Hussle was also nominated for Best Rap Album for his debut studio album, "Victory Lap." However, he lost to Cardi B.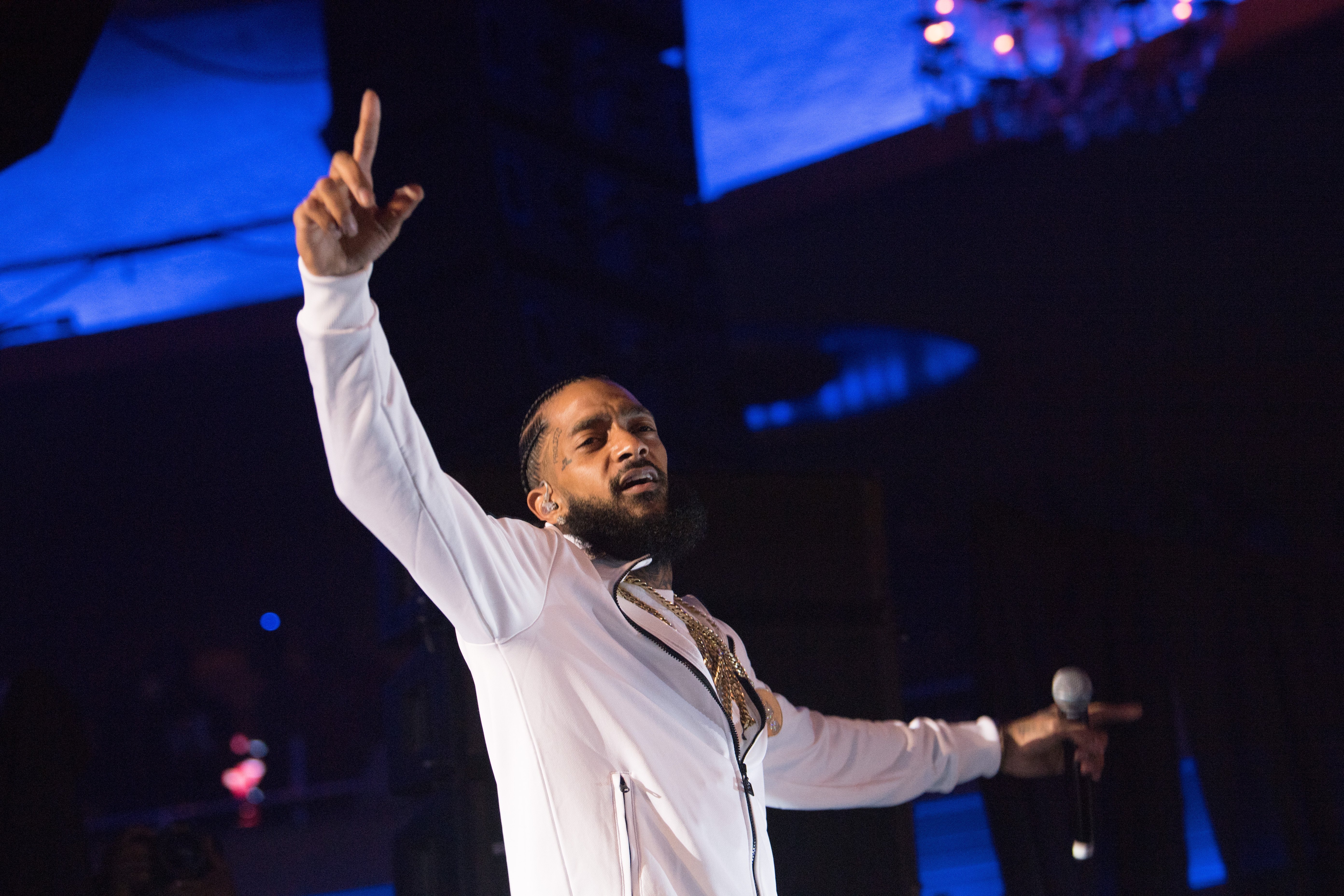 Eight months after Hussle was fatally shot, the industry finds solace in the legacy the rapper left behind. Prior to his death, he featured in DJ Khaled's track "Higher" which also features John Legend. The track which appears on Khaled's 11th studio album called "Father of Asahd" is nominated for Best Rap/Sung Performance in next year's Grammys. 
Hussle's song, "Racks in the Middle" featuring Roddy Ricch and Hit-Boy also won two nods for Best Rap Performance and Best Rap Solo. He'll be up against notable artists Offset, Cardi B, B.J. Cole and Lil Nas X in these categories. 
Last year, Hussle was also nominated for Best Rap Album for his debut studio album, "Victory Lap." However, he lost to Cardi B.
During the affair, he famously brought his daughter, Emani Ashgedom along with his girlfriend, Lauren London as his dates. He even shared a photo of Emani with him on the red carpet on his Instagram.
Next year, it will be a bittersweet moment for London if she decides to attend the Grammys on Hussle's behalf. The mother of the rapper's three-year-old son, Kross celebrated his recent nominations by paying tribute to his greatness on social media. 
"Grammy nominated Nip. King Ermias," London wrote using the rapper's real name. "Humbled I was around such Greatness. Love You Forever," she added.
London and Hussle had been together since 2013 until his death. Heartbroken over her loss, London continues to remember Hussle through frequent posts about their time together.
In August, she honored him on his birthday by writing, "Today we honor you King. We are to live in our highest vibrations today because that is how Nip lived his life. We should encourage and inspire today because that is how Hussle lived his life."
In September, she marked six months since his passing with the message, "If you feel like you're losing everything, remember that trees lose their leaves every year and they still stand tall and wait for better days to come." 
Hussle certain left behind not just a legacy in music but more importantly, a legacy of love and family.