Amy Duggar from 'Counting On' Responds to Fan Criticizing Husband Dillon's Smoking Habits
Amy Duggar clapped back at an Instagram follower who had an opinion about her husband's smoking habit. Her response was direct, graceful, and "Thankful."
Amy Duggar shared a post on her Instagram page and wrote in the caption her husband's — Dillion King — love for cigars, which led to a business opportunity. It led one of her followers to comment,
"Congrats! Kinda sad, your hubby is so young and into smoking."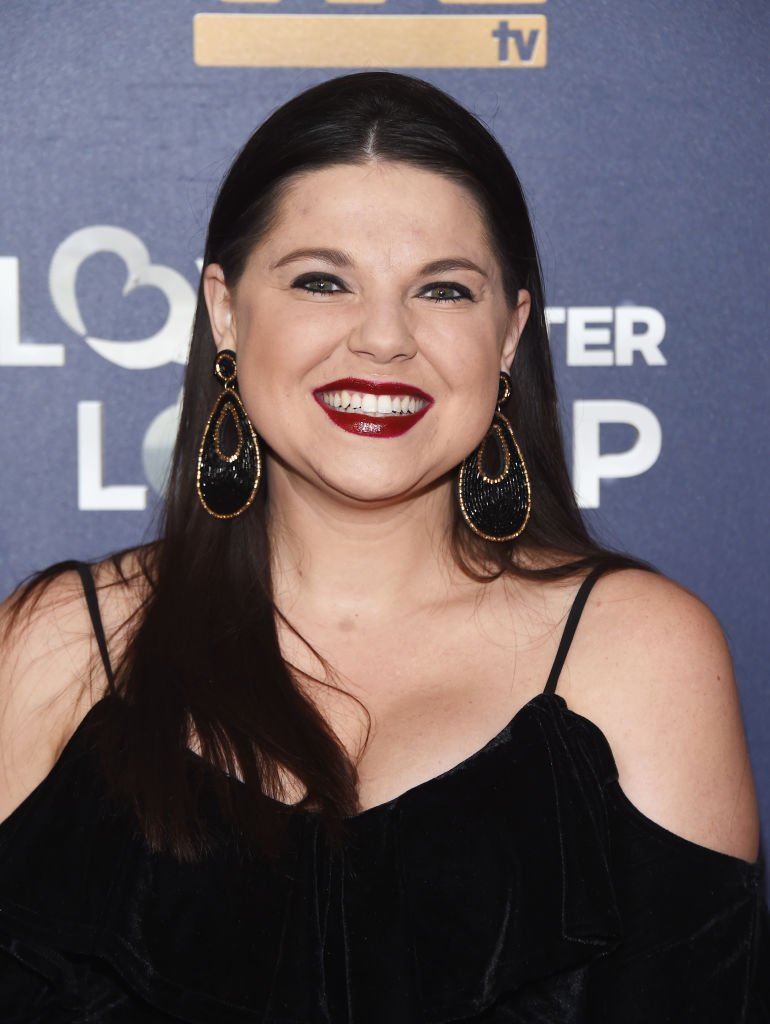 The follower — a female — went on to explain that smoking killed her grandfather, and it's horrible that Amy would expose her family to second-hand smoke. The comment led the former "19 Kids and Counting" star to respond,
"You don't inhale smoke with cigars. He also showers and changes before he holds Dax. Thank you for your concern, though."
Dax is Amy and Dillion's first child, and the business she was promoting is called Wellington's. It is a supermarket for whiskey, beautiful plates, and cigars.
It got established out of the dad-of-one desire to have a man cave, and he also needed a place with proper ventilation for his cigars. The former reality star's husband designed the supermarket himself, and it opens on February 1st.
Amy and Dillion are very supportive of each other. While the mom-of-one was pregnant, the first-time dad was at her beck and call, doing and giving her whatever she wanted.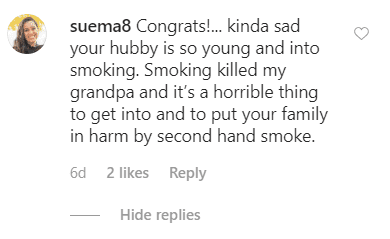 The former TV star once revealed that her man got her six Louis Vuitton bags when she told him he was going to be a dad. It led her to conclude,
"So, he has spoiled me."
Amy and Dillion welcomed Dax in October 2019. Before she delivered, she was placed on bed rest after she had premature contractions, and her husband took care of her the whole time.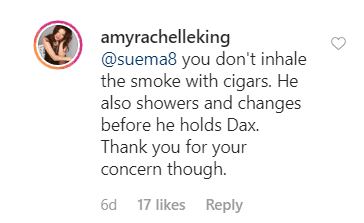 The first-time mom and her husband have been together since she appeared on "19 Kids and Counting." She was dating him when the show got canceled, and they got married afterward.
The famous Duggar cousin has always been considered as the "Black sheep" of the family. She does not share her uncle, Jim Bob Duggar, and his wife, Michelle, conservative views.
However, despite the tag, she has appeared in several episodes of her cousins' show, "Counting On." She also featured in "Marriage Bootcamp" when she and Dillion had problems.
The show helped the two confront and fix their marital issues. The parents-of-one are in a much better place, with a common goal of raising their son and making their new business a success.