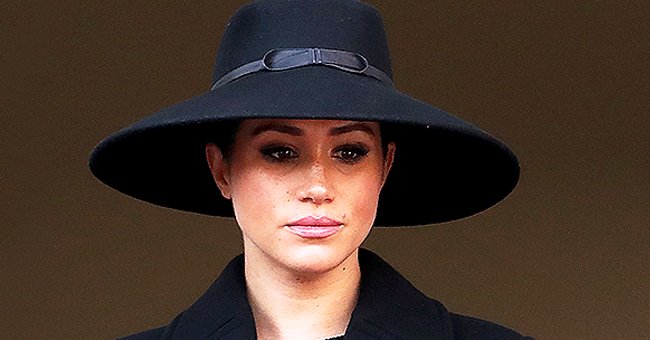 Getty Images
Vanity Fair: Meghan Markle Allegedly Regrets Giving up Acting Career for Royal Life with Prince Harry
Meghan Markle reportedly wasn't prepared for Royal life and regrets giving up life as she knew it as an actress to become a working member of the Royal family.
Sally Bedell Smith, a Royal biographer, is shedding light on what possibly led to "Megxit" by Meghan Markle and Prince Harry. In a piece for Vanity Fair, she wrote,
"It is the 21st century, and she was highly unusual [compared to other royal wives] in having been a successful professional woman who was putting aside a whole part of her life to [marry Harry]."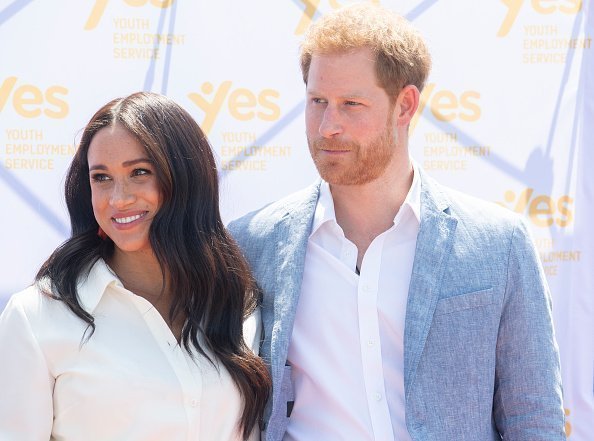 Prince Harry and Meghan Markle on October 2, 2019 in Johannesburg, South Africa | Source: Getty Images
Smith pointed out that Markle at first, didn't see becoming a part of the Royal family as giving something up, and,
"It seems now that she really regrets having had to give that up, and what she expected to do in the family didn't compare with what she had been accustomed to."
The biographer noted that several members of the Royal family had to give up their careers in service to the crown. An example is Prince Phillip, who gave up a promising career in the navy.
Smith acknowledged that the former actress and Prince Harry had a form of a whirlwind romance. The two dated for two years, and Markle did not have enough time to prepare.
While the Royal family seem to support the parents-of-one's move, things between both sides of the divide remain strained.
The biographer pointed out that although Queen Elizabeth was born a Royal, she took the time to transition into a working member of the monarchy. Kate Middleton, on the other, had eight years before marrying Prince William.
Interestingly, a source told The Sun that the Queen offered the former "Suits" star a chance to continue with her career before her May 2018 wedding.
She turned it down, believing that working as a patron for charities would be fulfilling.
With the "Megxit," Markle and Harry would continue with their charitable endeavors amid other personal commitments. The couple stepped down from their Royal duties early this month.
The two are currently residing in Canada with their son, Archie. While the Royal family seems to support the parents-of-one's move, things between both sides of the divide remain strained.
The only family member close to the couple is Markle's mother, Doria Ragland. She reportedly supported her daughter and son-in-law's decision to live a more private life.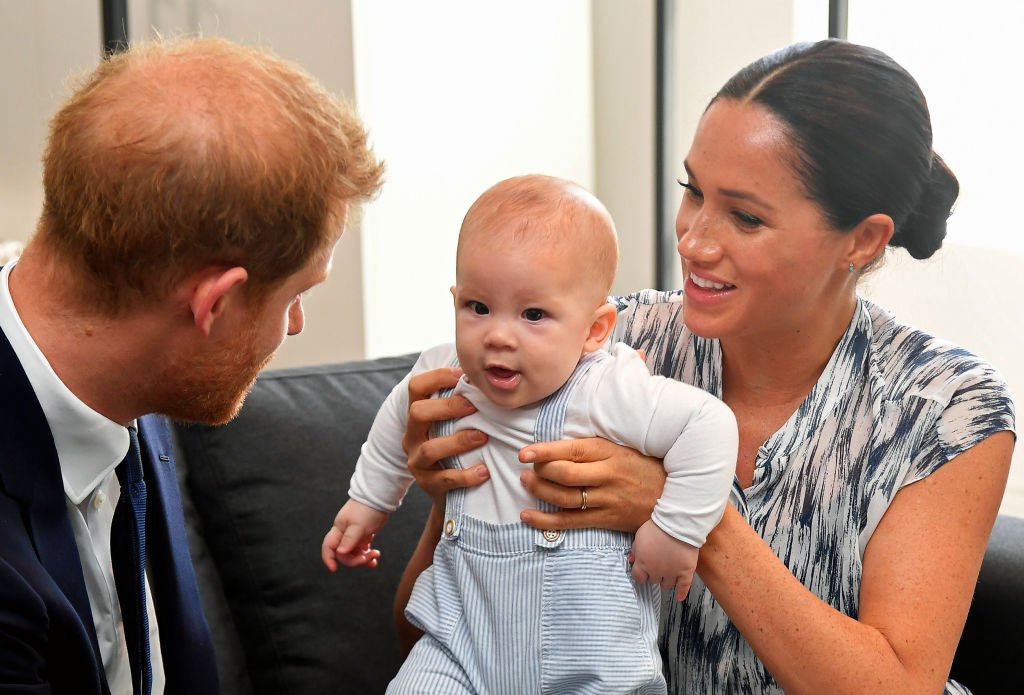 Prince Harry, Duchess Meghan, and their baby son Archie on September 25, 2019 in Cape Town, South Africa | Source: Getty Images
The Duchess remains estranged from her father, Thomas Markle, who recently challenged Prince Harry to a duel.
From all indications, the only family the mom-of-one needs is her husband, son, and mom, and with them, she has everything.
Please fill in your e-mail so we can share with you our top stories!