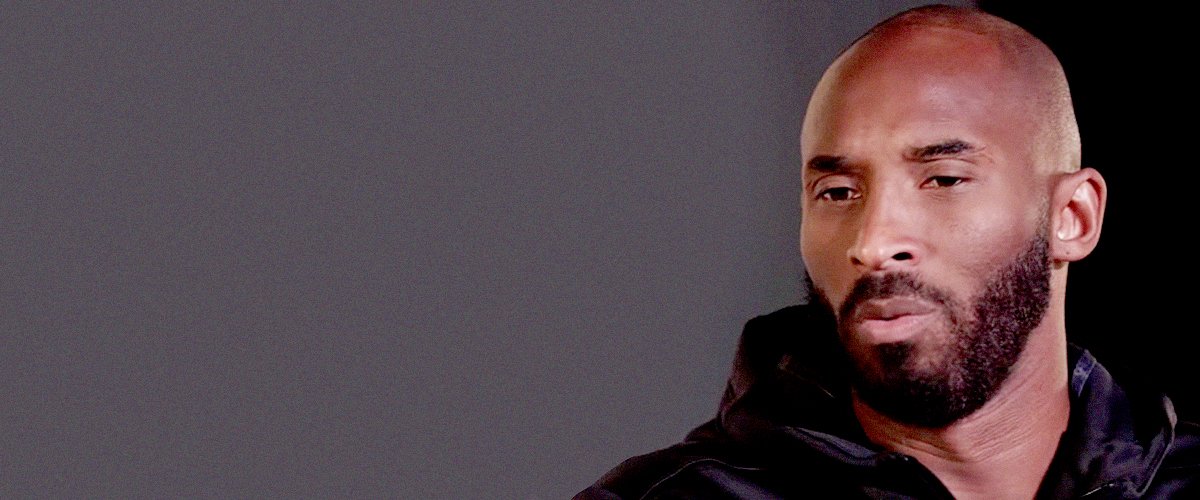 YouTube/The Ringer
Kobe Bryant Admitted He Had a 'Comfortable' Relationship with Death 3 Years before the Crash
Kobe Bryant's death shocked the whole world, especially because he was with his 13-year-old daughter Gianna. In a resurfaced interview, he admitted to having a "comfortable" relationship with death.
Unfortunately, 41-year-old Los Angeles Lakers' legend Kobe Bryant, one of his four daughters Gianna, and seven more people were in the helicopter that crashed near Calabasas in California on January 26, 2020.
"You can't have life without death, can't have light without the dark."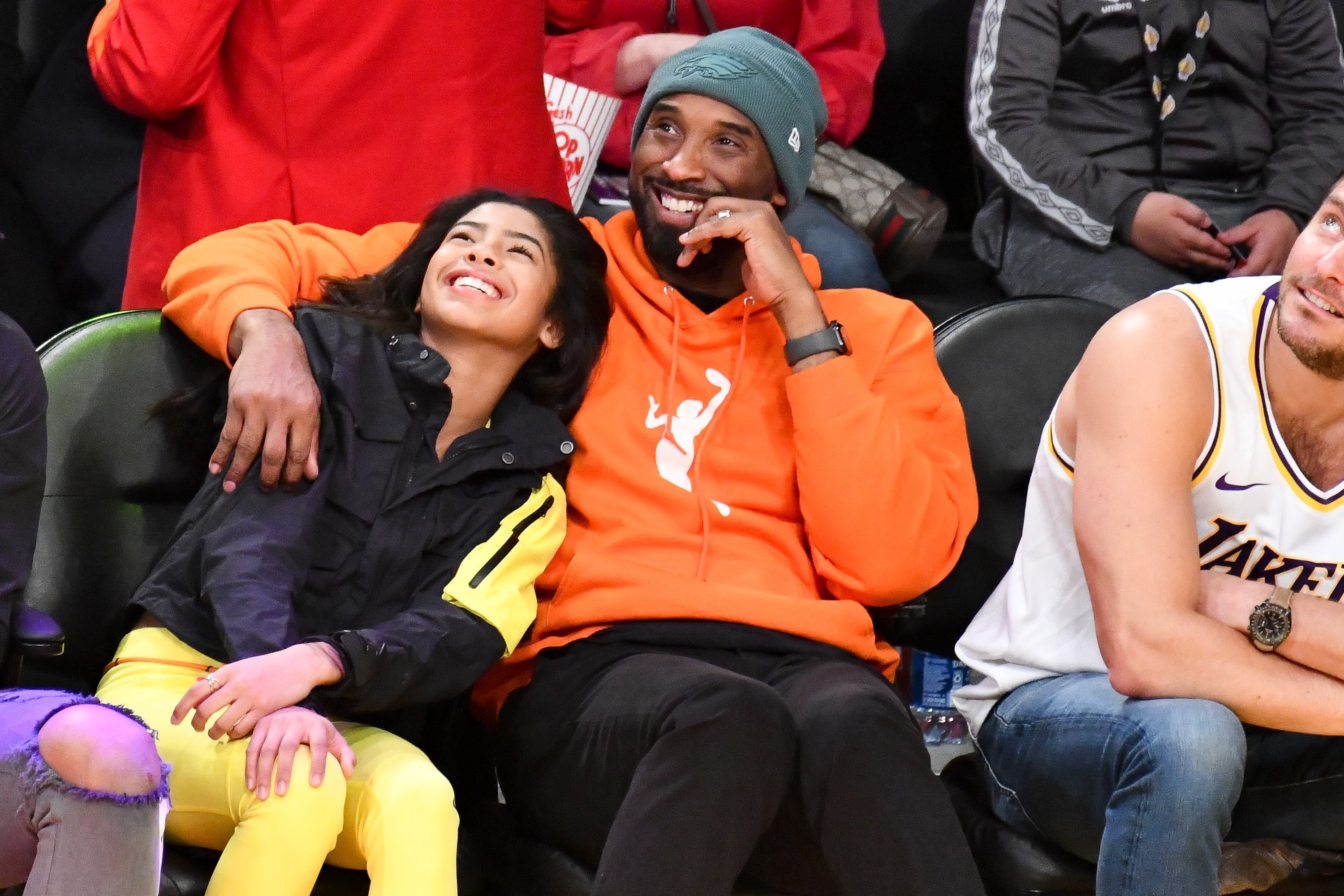 Kobe Bryant and daughter Gianna Bryant on December 29, 2019 in Los Angeles, California | Source: Getty Images
DETAILS ON KOBE BRYANT'S ACCIDENT
They were supposed to attend the Mamba Cup Tournament Series at the Mamba Sports Academy in Thousand Oaks, California, wherein Kobe served as the coach of his daughter's basketball team.
Apart from the Black Mamba and Baby Mamba, the rest of the passengers – John, Alyssa, and Keri Altobelli; Christina Mauser; Sarah and Payton Chester; and Ara Zobayan – died in the accident.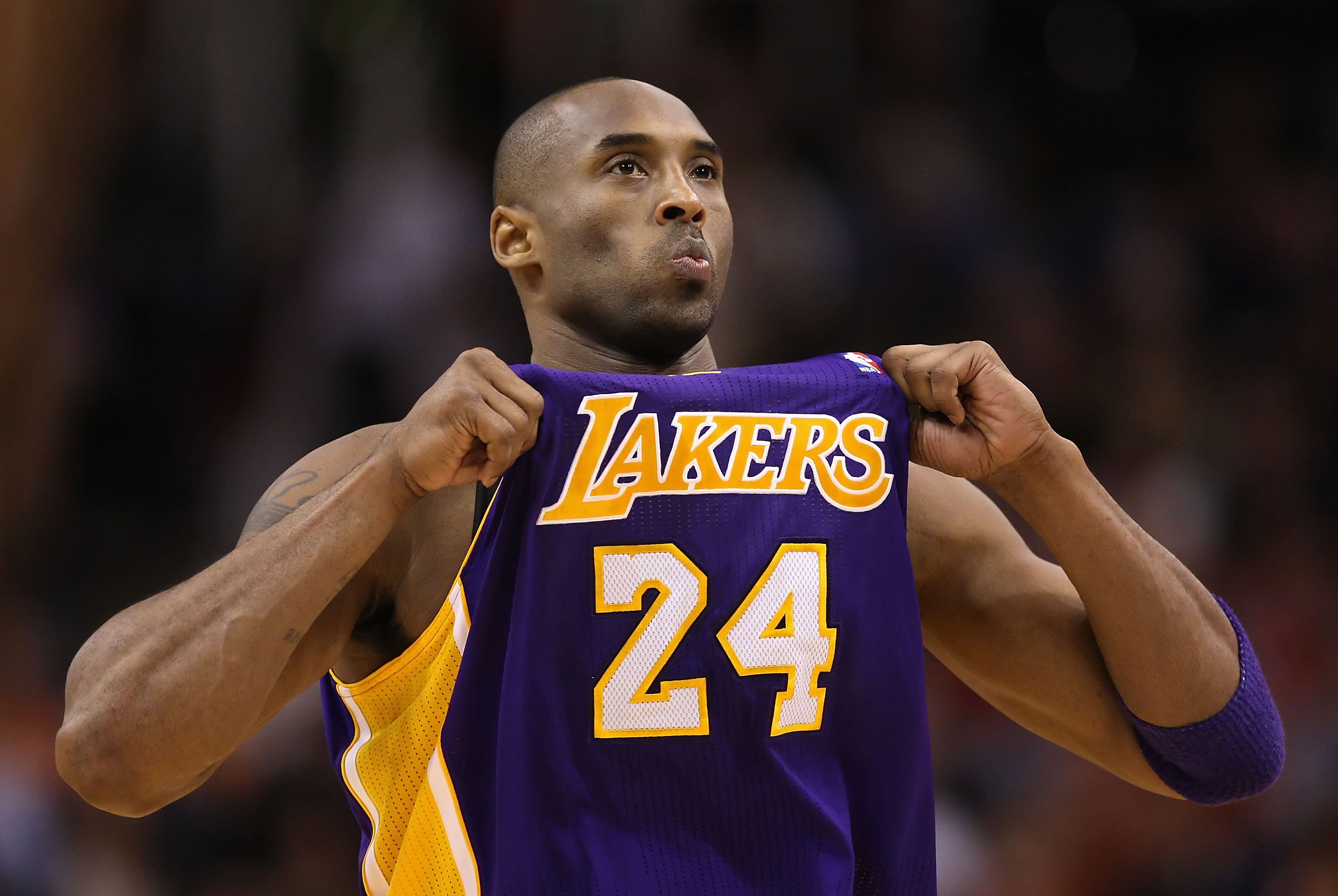 Kobe Bryant on February 19, 2012 in Phoenix, Arizona | Source: Getty Images
Shortly after Kobe Bryant's death was confirmed, several people started reposting videos from old interviews. One of the most chilling ones was originally shared on YouTube on November 10, 2016.
For that conversation, the LA Lakers legend sat down with Micah Peters from The Ringer to talk about the release of his then-new shoe, the "Kobe A.D."
KOBE'S RELATIONSHIP WITH DEATH
However, they also talked about some other topics, including death. The interview took place at the MAMA Gallery in Los Angeles, California.
The setting itself was very intriguing as there were plenty of candles and flowers on the floor next to portraits of Kobe, just like what fans did in front of the Staples Center after his death.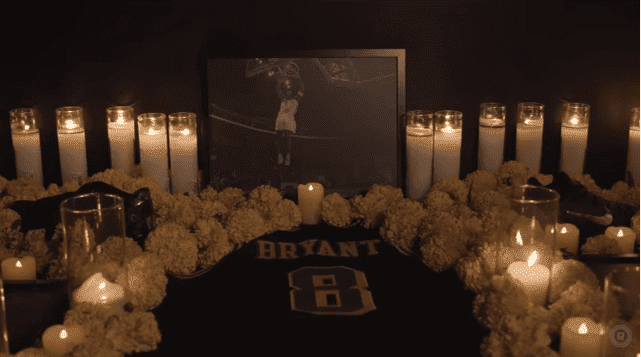 Candles and flowers around Kobe Bryant's jersey back in November 2016 | Source: YouTube/The Ringer
Based on the scenery, Micah asked Kobe to describe his relationship with death, to what the five-time NBA champion said:
"A comfortable one. It's an understanding [one]. You can't have life without death, can't have light without the dark. It's an acceptance of that."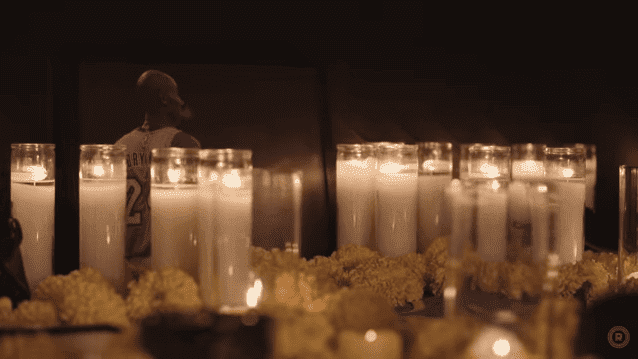 Candles and flowers in front of a portrait of Kobe Bryant back in November 2016 | Source: YouTube/The Ringer
The Black Mamba also pointed out that even deciding whether or not he should retire from the NBA was an acceptance of "that mortality" that every athlete eventually faces.
He added that if people fought that acceptance, they'd always have "that inner struggle" within themselves, which is way – and he reiterated it – he was comfortable with the idea of death.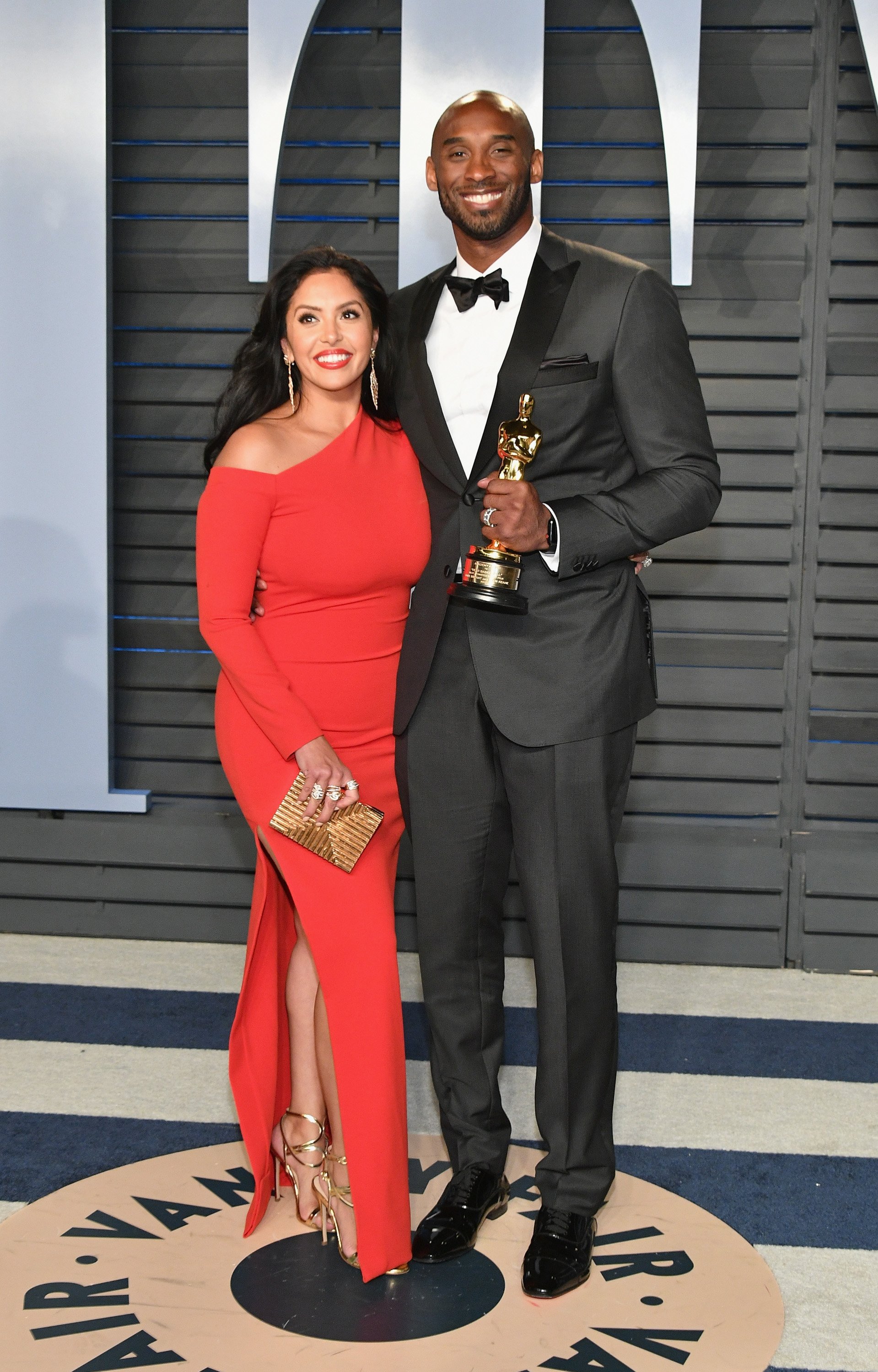 Kobe Bryant and his wife Vanessa March 4, 2018 in Beverly Hills, California | Source: Getty Images
Reaching the end of their conversation, the interviewer asked Kobe what he thought would happen after his passing. The LA Lakers legend simply replied:
"I don't know. But I'll know when I die. You know what I mean? To me, it's that simple: I don't know. We'll see."
KOBE BRYANT'S SPEECH DURING JERSEYS RETIREMENT CEREMONY
Another video that resurfaced after Kobe's passing was the one showing his jerseys retirement ceremony back in December 2017.
After seeing both of his jerseys – number 8 and number 24 – placed at the highest spot of the Staples Center, the NBA legend grabbed the mic and started talking about his inspirations and wishes for the next generation of athletes.
"Those times when you get up early and you work hard; those times when you stay up late and you work hard; those times when you don't feel like working, you're too tired, you don't want to push yourself, but you do it anyway. That is actually the dream."
The Black Mamba added that it was all about the journey instead of the destination and that if his daughters could understand that, they would see that something more significant than their dreams would come true. Kobe finished telling his daughters:
"If you guys can understand that, then I'm doing my job as a father."
CELEBRITIES MOURNING AFTER THE TRAGEDY
So far, Kobe Bryant's wife Vanessa has not released any statement publicly. Several celebrities and athletes, however, have taken to social media to share their thoughts and send prayers and support to the families of the victims.
One of them was Shaquille O'Neal, who played with Kobe for years in the Los Angeles Lakers. He admitted that no words could describe the pain he was feeling for losing his "friend, brother, and partner in winning championships" and his "niece" Gianna.
Singer and actress Jennifer Lopez also shared her condolences by posting a slideshow with photos of Kobe Bryant's daughters and wife. Some of the pics also showed Kobe and Vanessa posing next to Jennifer and her fiancé Alex Rodriguez.
For the caption, she wrote:
"We are all feeling sadness from this loss, but all I can think of is that it is a grain of sand compared to what Vanessa must going through right now."
At the moment, authorities are still investigating the details of the accident. One thing is clear, though: the entire world is mourning the loss of Gigi, Kobe Bryant, and the rest of the passengers of that helicopter.
Please fill in your e-mail so we can share with you our top stories!