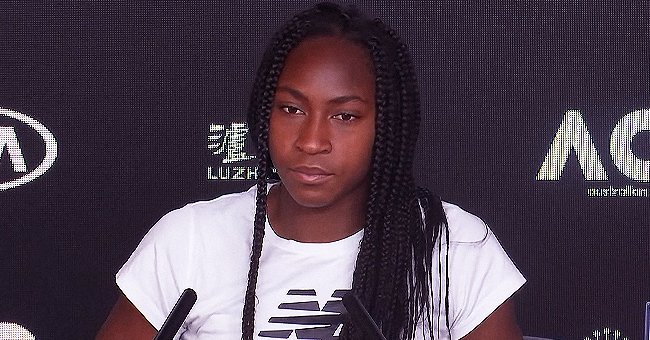 YouTube/Australian Open TV
Coco Gauff Teared up After Defeat by Sofia Kenin That Ended Australian Open Run
Teenage tennis player, Coco Gauff wasn't entirely pleased with her last game; in fact, her emotions got the best of her after suffering a defeat in Australia.
Coco Gauff is a skilled American tennis player that has dedicated her time to training her talent and excelling at such a young age.
Coco has several wins to her name, with a recent one over America's champion, Naomi Osaka, 21, who happens to be a former Australian Open champion.
However, as the game proceeded, Gauff's race for championship at the Australian Open was dealt a severe blow after 21-year-old Sofia Kenin knocked her out of the fourth round.
Coco didn't hide her disappointment as she explained that it was an emotional time at the end of the game, acknowledging that her resilience helped her finish the game. In her words:
"I was disappointed that I lost obviously... The thing I'm most proud of is how I handled it on the court; I was still believing I could win it, I just tried my best."
The tennis champ further expressed her intentions to soar past her present level. Coco explained how experiences are an excellent way to start.
The 15-year-old tennis player, Coco Gauff promised to build her talent and enjoy the moment at the same time, referring to it as "fun."
Coco is set to face Shuko Aoyama and Ena Shibahara alongside her partner McNally in a game next month.
Miss Gauff defeated her role model, Venus Williams, thus putting her on the number one spot as the youngest player since 1991 in the ladies' tournament.
Whether she's winning or losing her game, the American tennis star is always appreciative of having come this far. According to her:
"I'm just grateful that I've been given the platform, and I hope that I'm able to use this platform in the right way."
It appears the teenager has accrued a lot of fans with her high spirit. During the Australia game between Coco and Sofia, audible screams chimed at the younger player, as her fans hoped she'd be crowned the winner at the end of the game.
Coco is set to face Shuko Aoyama and Ena Shibahara alongside her partner McNally in a game next month, and her hopes are high on the outcome of the match.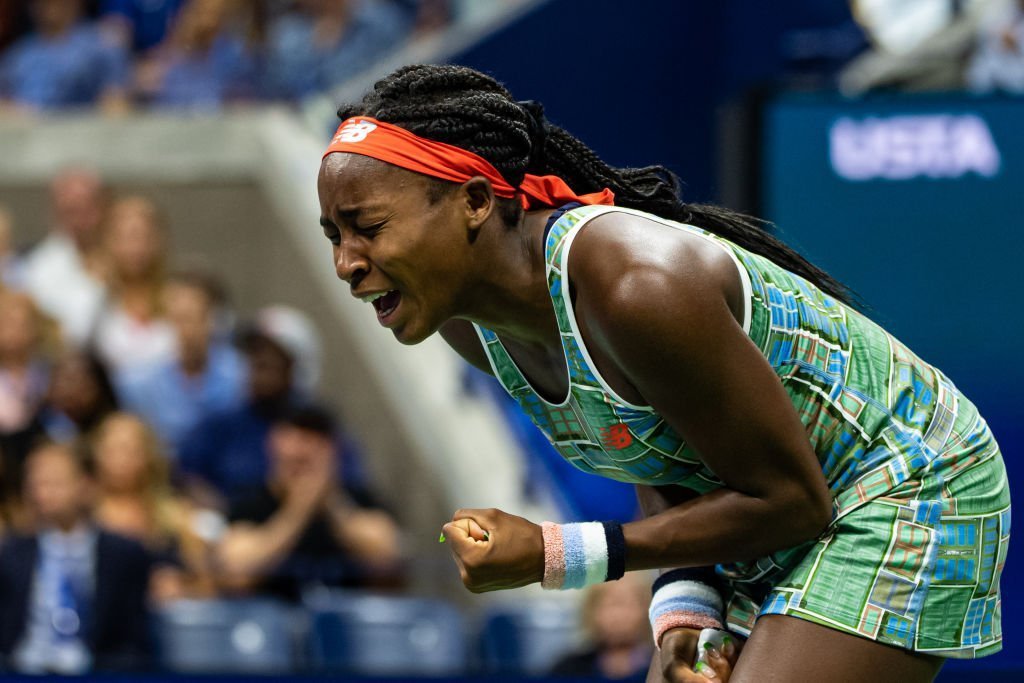 Coco Gauff gets emotional during her match with Naomi Osaka at the 2019 US Open in August. | Photo: Getty Images
Moving forward for her involves all hands on deck and with support from her family and loved ones, the young player is confident she will do exceptionally well.
Please fill in your e-mail so we can share with you our top stories!