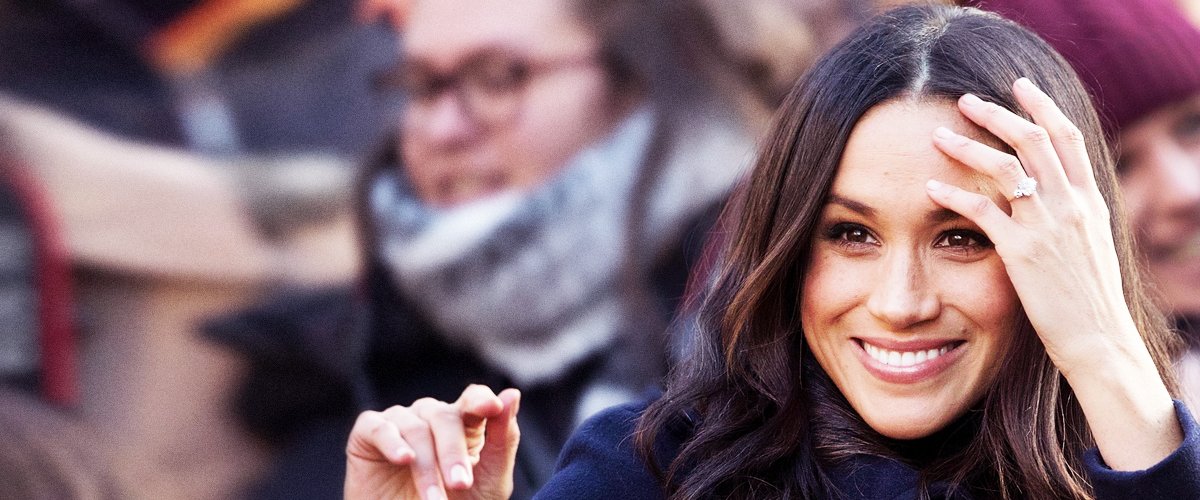 GettyImages
Meghan Markle's Rare Childhood Photos and Videos Revealed in Her Father's New Interview
Meghan Markle's estranged father, Thomas Markle, recently revealed rare childhood pics and videos of his daughter as part of a new documentary in which he talks about his fall out with the Duke and Duchess of Sussex.
The start of 2020 has been a bit hectic for Meghan Markle and Prince Harry, and now the Duchess' father, Thomas Markle, is adding fuel to the fire.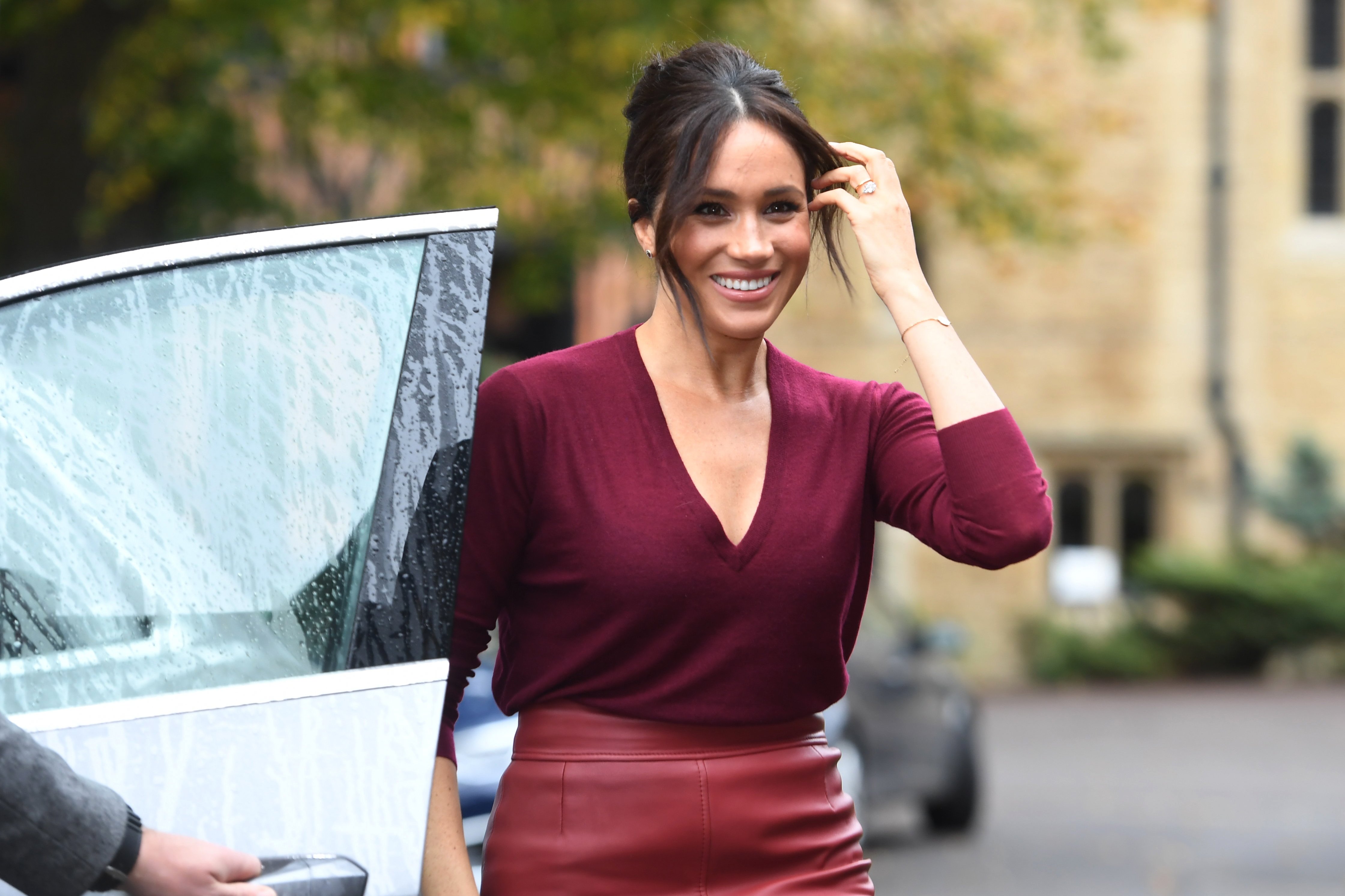 Meghan, Duchess of Sussex attends a roundtable discussion on gender equality with The Queens Commonwealth Trust (QCT) and One Young World at Windsor Castle on October 25, 2019 | Photo: GettyImages
THOMAS' DOCUMENTARY
Three weeks after the Prince and Markle announced their decision to step back from their position as senior members of the Royal family, and seek financial independence, Channel 5 aired an exclusive documentary about Thomas Markle.
The 90-minutes-long piece was recorded in October 2019 at Thomas' home in northern Mexico and is titled "Thomas Markle: My History."
In it, the 75-year-old gave the British channel access to never-seen-before childhood photos and videos of Meghan, all while discussing his fall out with her and Harry.
Among the pics, there are several of Meghan as a newborn, as a toddler celebrating birthdays, with Thomas and her mother Doria Ragland, and some other candids, as Thomas explained he liked to capture his daughter growing up.
He also showed old footage of Markle's performance as Red Riding Hood at a school play, of her fishing during a father-daughter trip, and of her graduation day from high school in 1999.
You can watch some of it below:
DEFENDING HIS POSITION
Although Markle claims at some point how Meghan was his most important relationship, and how much he misses her, he also went on defensive mode when speaking about the events that led to his widely publicized fallout with the Duchess in May 2018.
At the time, Markle staged some paparazzi pictures a few weeks ahead of Meghan and Harry's wedding. And later, when he was not able to attend the ceremony after suffering two heart attacks, Thomas felt hurt and left out by the royals.
What followed was a string of interviews and more stage photoshoots, as he claimed Meghan was shunning him out and attacked Harry, urging him to "man up."
Thomas says that was his way of trying to get Meghan's attention. He would do an interview, wait 30 days for a response or any reaction, and then try again.
"To them, I don't exist, and now Harry, whether he realizes it or not, is part of my family, and I'm part of his. We should be talking," Markle said. And added, "He's not 12 years old anymore – he's got no right to be this sensitive."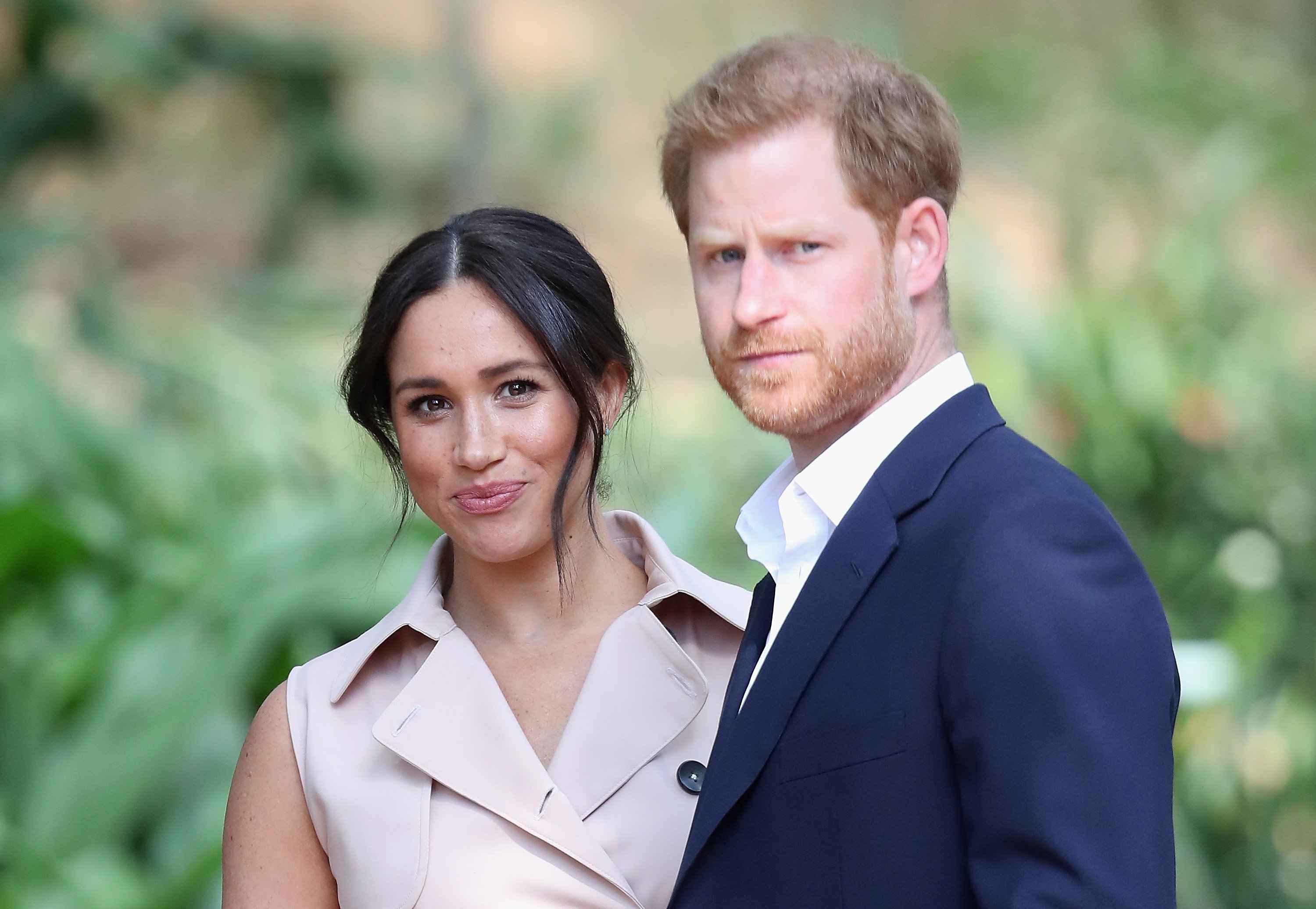 Prince Harry & Meghan Markle at a Creative Industries and Business Reception on Oct. 02, 2019 in South Africa | Photo: Getty Images
IT'S NOT ABOUT THE MONEY
In the interview, Markle is asked if money plays a factor in the way he has handled the situation with his daughter and the press, but he said he didn't do it for the money but to change the image the tabloids had of him.
Still, when confronted by the interviewer, who says, "but you must still be making money off the pictures," Markle replied: "Absolutely. Because those pictures will sell forever."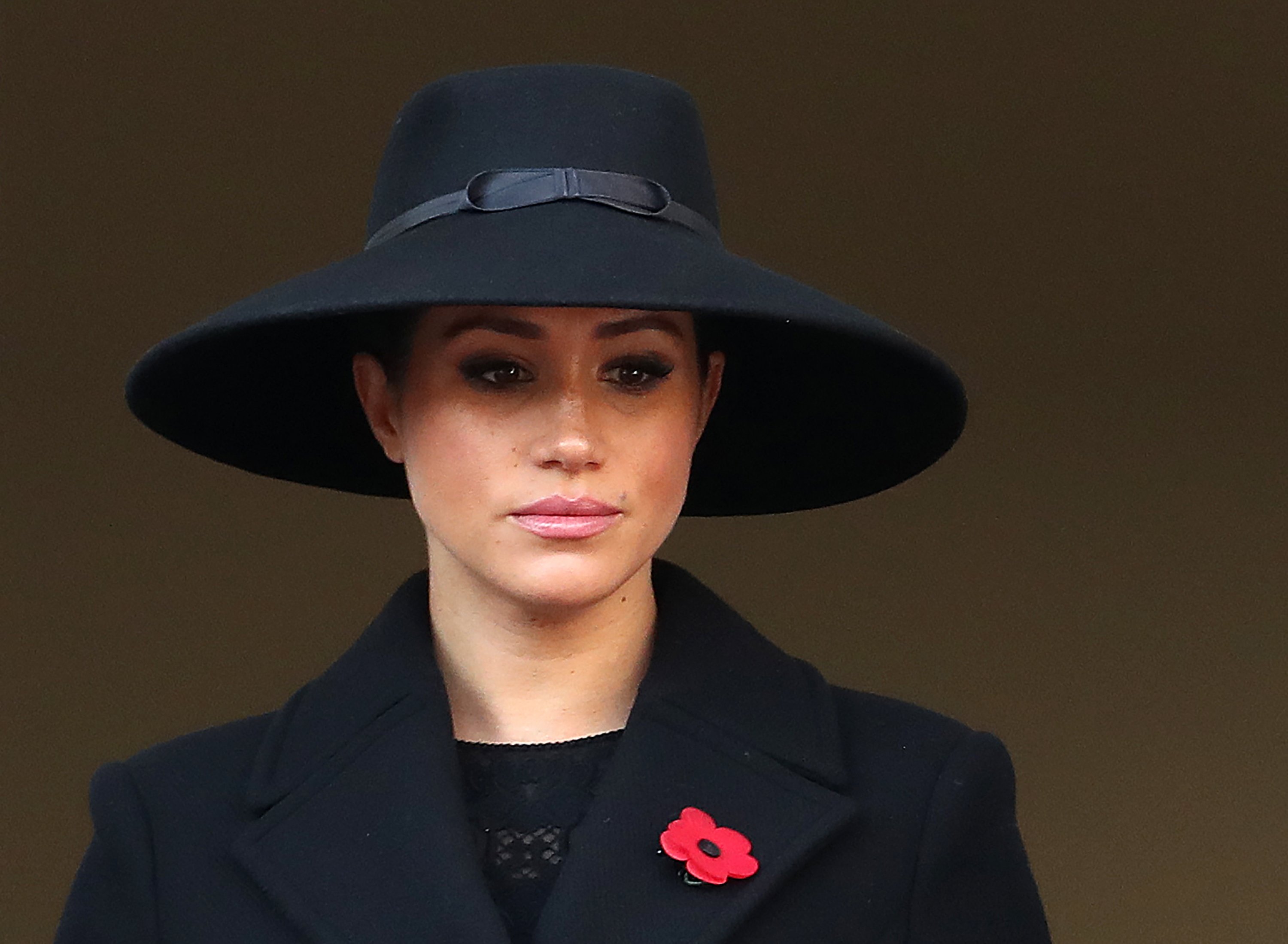 Duchess Meghan at the annual Remembrance Sunday memorial on November 10, 2019, in London, England | Photo: Getty Images
He added elsewhere in the documentary, after admitting that he was being paid by Channel 5 to film:
"I'm going to defend myself, and I'm going to be paid for it. I'm not going to refuse being paid for it. I don't care, I mean, at this point, they owe me. The royals owe me. Harry owes me, Meghan owes me. What I've been through I should be rewarded for."
And continued:
"My daughter told me that when I reach my senior years, she'll take care of me. I'm in my senior years now – it's time to look after daddy."
THE INFAMOUS LETTER
In October 2019, Prince Harry and Meghan Markle filed a lawsuit against the Mail on Sunday after the publication shared contents of a private letter Markle sent her father in August 2018.
In their lawsuit, the Sussex accuse the Mail on Sunday of misuse of private information, copyright infringement, and breach of the Data Protection Act. However, the publication has defended their stance and say the Duchess is more worried about her image than her breach of privacy.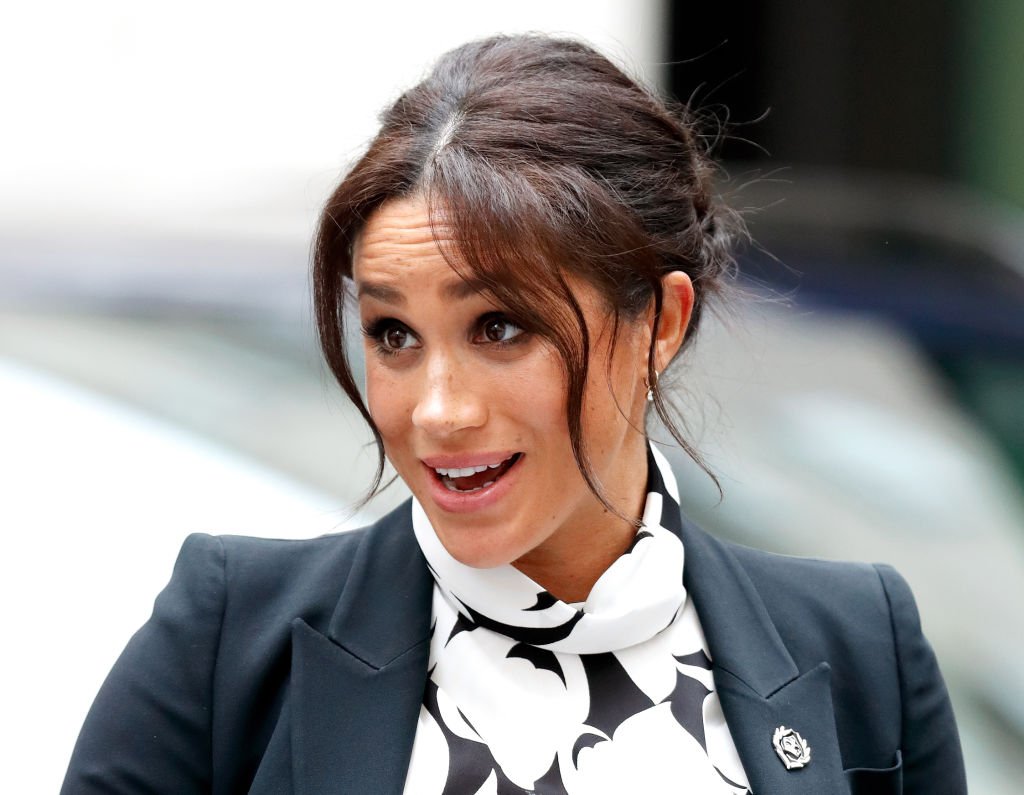 Meghan, Duchess of Sussex attends a panel discussion, convened by The Queen's Commonwealth Trust, to mark International Women's Day on March 8, 2019 | Photo: GettyImages
The case has made headlines once again after it was reported that Thomas, who facilitated the letter in the first place, could be called as a witness to testify against his daughter in court.
And as Thomas recently said in an interview with The Sun, he's ready to face his daughter in court if it comes down to that.
"I wish it hadn't come to this, but I will certainly testify against the things that have been said about me. The lies," Markle said, "When me and Meghan end up in a courtroom together, it will be quite stunning for everybody."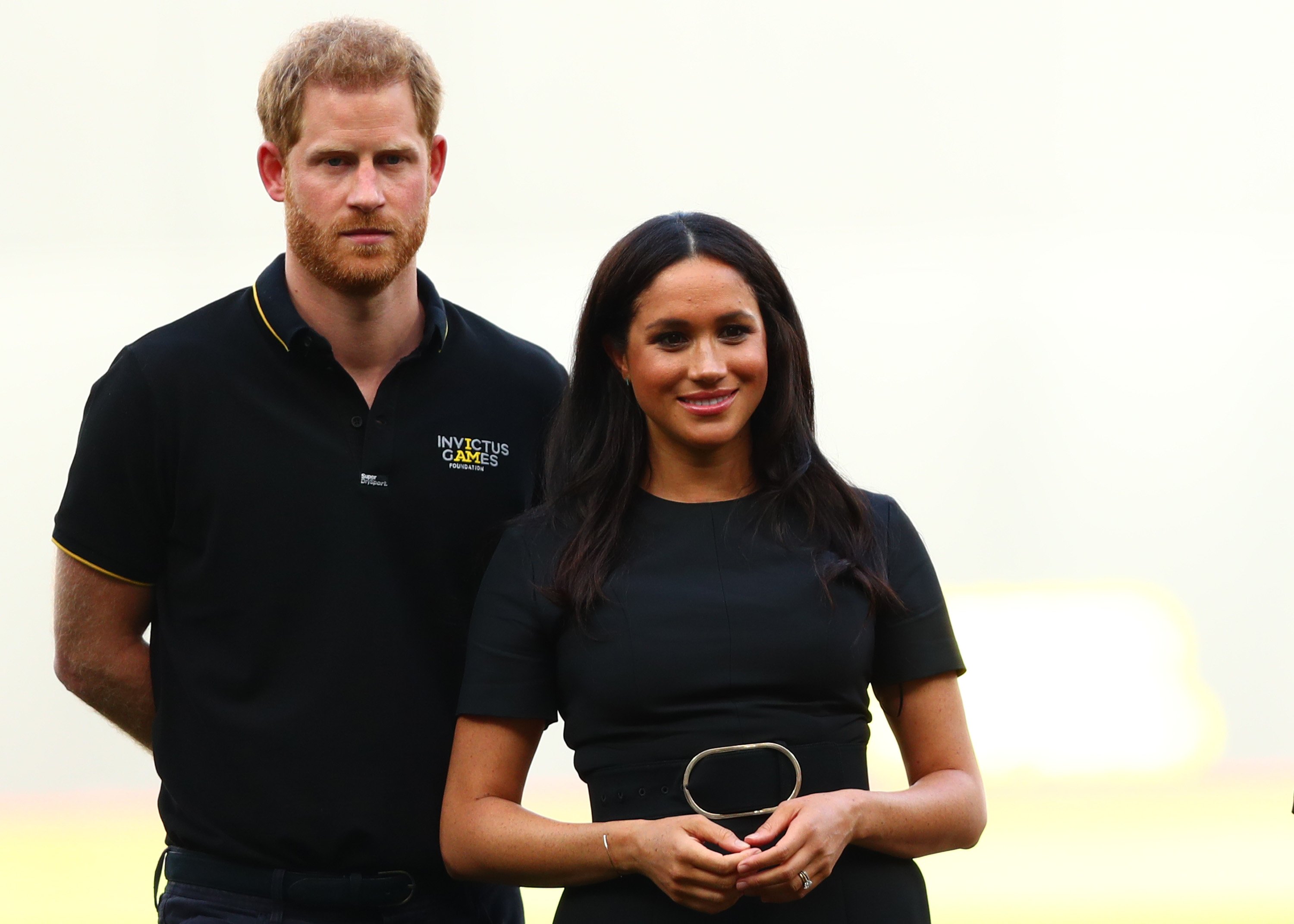 Prince Harry, Duke of Sussex and Meghan, Duchess of Sussex look on during the pre-game ceremonies before the MLB London Series game between Boston Red Sox and New York Yankees at London Stadium on June 29, 2019 | Photo: GettyImages
PRINCE HARRY AND MEGHAN'S WHEREABOUTS
Right after announcing their decision to step down from their roles as senior members of the royal family, Prince Harry and Meghan flew to Canadá, where they plan to stay for a while with their son Archie.
Their decision has caused a rift in the royal family, and while the Queen gave the young couple her blessing to pursue a more independent life away from the crown, she's said to be disappointed by her grandson's decision.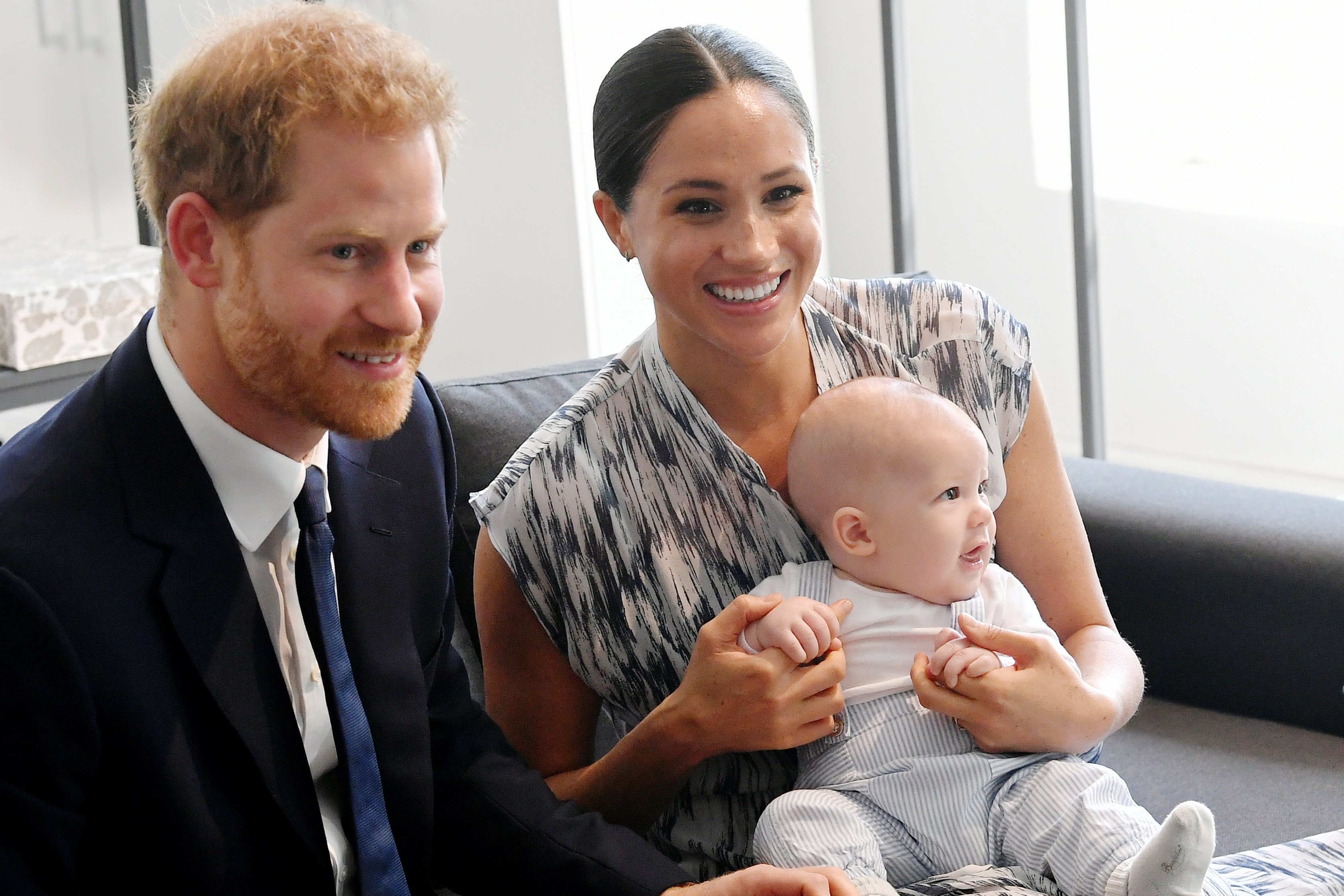 Prince Harry, Meghan, and their baby son Archie Mountbatten-Windsor meet Archbishop Desmond Tutu during their royal tour of South Africa on September 25, 2019, in Cape Town, South Africa | Photo: Getty Images
Meanwhile, Harry and Meghan will lose their HRH titles starting in Spring 2020, and they have compromised to pay back the $3 million from taxpayers that were used to renovate their U.K home, Frogmore Cottage.
Please fill in your e-mail so we can share with you our top stories!