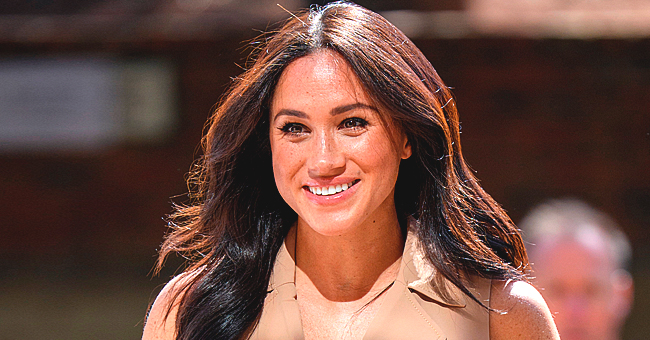 Getty images
Meghan Markle's Estranged Father Thomas Markle Talks Releasing Daughter's Private Letter
75-year-old Thomas Markle responded to a brewing legal battle his daughter, Meghan, started by filing a suit against the Daily Mail for publicizing some parts of a letter she sent him.
In the statement released by Daily Mail, Mr. Markle said:
"I decided to release parts of the letter because of the article from Meghan's friends in People magazine. I have to defend myself. I only released parts of the letter because other parts were so painful."
The estranged father continued by stating that he only released the letter because of an article published by People magazine.
"The letter didn't seem loving to me. I found it hurtful. I decided to release parts of the letter because of the article from Meghan's friends in PEOPLE magazine."
Mr. Thomas Markle further disclosed he was "devastated" when he found out the content of the letter has been brought to public attention. He also expressed his dissatisfaction with the untrue claims that he requested and got paid for revealing parts of the message.
Meghan's father, who was missing from his daughter's last year royal conjugal ceremony and was also involved in a fake photo scandal shared the letter, which was published by Mail last Sunday.
THE CONTENT OF THE SAID LETTER TO THOMAS
"Daddy, it is with a heavy heart that I write this, not understanding why you have chosen to take this path, turning a blind eye to the pain you are causing," Meghan, 37, wrote in August 2018.
The Duchess allegedly continued that her father's actions broke her heart "into a million pieces" and also led to "unnecessary and unwarranted pain."
The letter continued with,
"You've told the press that you called me to say you weren't coming to the wedding — that didn't happen because you never called."
The emotional and lengthy letter continued with Meghan stating how much she loved her father and also a plea that he stop "exploiting my relationship with my husband."
THE SUSSEXS ARE SUING THE DAILY MAIL AND BRITISH PRESS
During their trip to Africa, Meghan's husband, Prince Harry, made it known in a statement that his wife was suing the Mail for some offensive comments made towards her and further stating that the media outlets have resorted to "bullying" Meghan.
Harry continued that he and his wife had been struck by "relentless propaganda," and he added that "I lost my mother and now I watch my wife falling victim to the same powerful forces."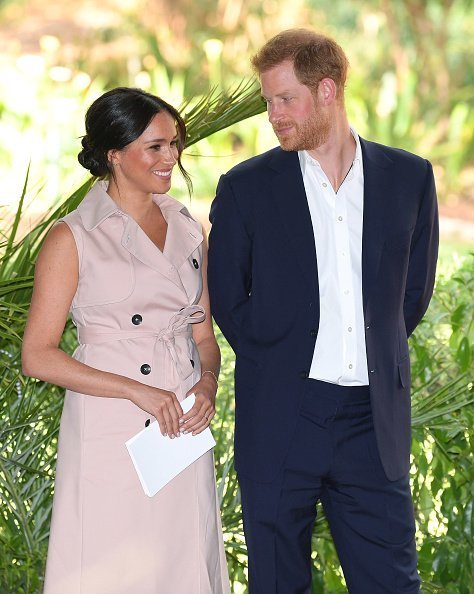 Meghan, Duchess of Sussex and Prince Harry, Duke of Sussex during their royal tour of South Africa on October 02, 2019 in Johannesburg | Photo: Getty Images
The Duke of Sussex also emphasized that,
"The contents of a private letter were published unlawfully in an intentionally destructive manner to manipulate you, the reader, and further the divisive agenda of the media group in question."
MR. MARKLE REVEALS HE WAS MISINTERPRETED
Mr. Markle also revealed that he is utmostly angry his daughter and her friends misrepresented his response to the Duchess of Sussex, where he proposed that he and his daughter should pose for a photo beside each other.
An unnamed friend of Meghan says in the magazine's publication, "He writes her a really long letter in return, and he closes it by requesting a photo with her.
And she feels like, 'That's the opposite of what I'm saying. I'm telling you I don't want to communicate through the media and you're asking me to communicate through the media. Did you hear anything I said?'"
The friend continued by saying,
"It's almost like they're ships passing. He knows how to get in touch with her. Her telephone number hasn't changed. He's never called, he's never texted."
The retired Hollywood lighting director insisted that his suggestion of the photo was to show everyone he and Meghan can still be friends.
THOMAS MARKLE STILL LOVES HIS DAUGHTER
The misunderstanding and perceived propaganda between Thomas and Meghan didn't seem to make the former hold back on his fatherly love.
And despite being hurt by what he thought would remain confidential, he still wishes to mend fences between him and his daughter.
"I don't recognize the person who wrote the letter, but I still love my daughter," he stated. "All it would take is one phone call and most of this craziness would stop."
Please fill in your e-mail so we can share with you our top stories!