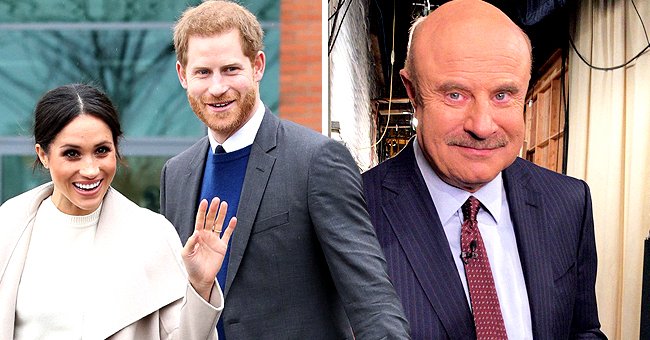 Getty Images Instagram/drphil
Dr Phil Shares His Thoughts about Meghan Markle & Prince Harry in Fox Special 'Royals in Crisis'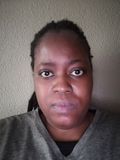 Duchess Meghan and Prince Harry's public announcement that they were stepping away from their Senior Royal roles has been a hot topic since it came out. Now "TMZ" will be airing a special to discuss the couple's relationship.
One of the people who will appear on "Harry & Meghan: The Royals in Crisis" is the famous Dr. Phil McGraw. On Tuesday, the doctor took to Twitter and Instagram to share a short snippet of his interview on the special.
In the sneak peek clip, McGraw explains how Harry's late mother, Princess Diana, and Meghan have a lot in common. He explained that these similarities are what led the Duchess to decide her own path in life just like Diana.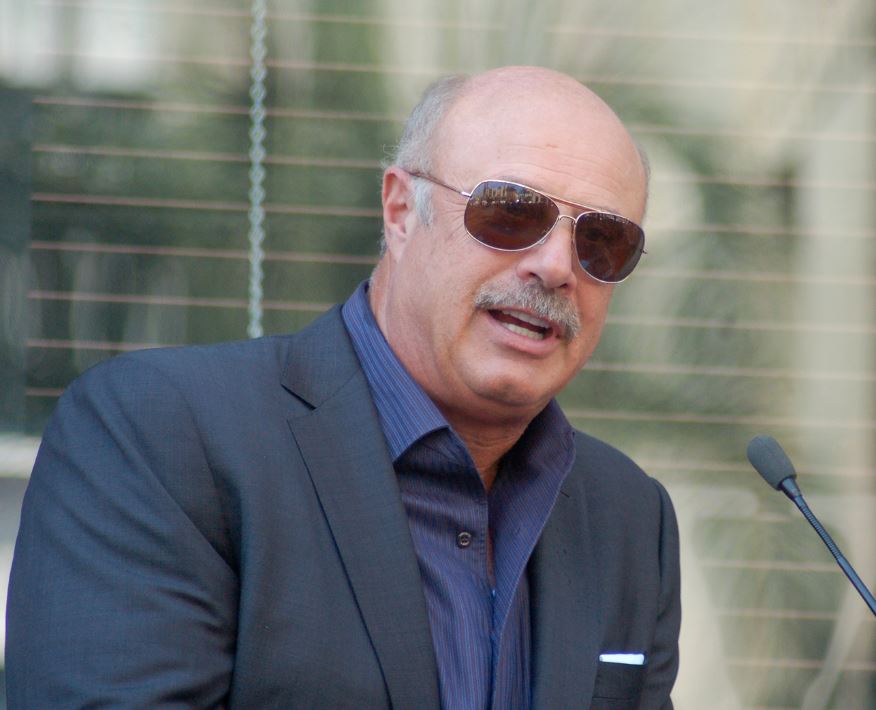 Dr. Phil McGraw at a ceremony for Steve Harvey who received a star on the Hollywood Walk of Fame on May 13, 2013 | Photo: Angela George/Wikimedia
Dr. Phil likens Meghan to Princess Diana
In the short footage, the television personality said: "I mean, let's look at who Harry's mother was and who Harry married." He continued: "His mother was sassy, beautiful, independent and here he comes and marries this woman that is sassy, beautiful and independent."
Other celebrities who will feature on the special
The daytime talk show host adds that it was expected that Meghan wouldn't "be a member of the flock and just follow along like a sheep." Reports state that celebrities like Lisa Vanderpump, Mark Cuban, and Ryan Seacrest will also give their opinions of the Royal Couple.
Mark Cuban keen on working with the Sussexes
In another clip shared by "Entertainment Weekly," the "Shark Tank" investor revealed that if Meghan and Harry had to come and pitch on the show he would sign up without waiting for them to finish. He shared that he felt the couple was "marketable" and urged for their appearance on the show to happen.
Harry & Meghan want to be independent
The upcoming one-hour special will explores the Royal Couple's announcement that they intended to be "financially independent" from the Royal Family. The Duke and Duchess of Sussex made their shocking declaration earlier this month
Where and when to watch the special
Anyone keen on hearing the celebrity's opinions on the Royal Couple's relationship and lives; can tune in on Wednesday, January 29, 2020, to see "Harry & Meghan: The Royals in Crisis" only on FOX at 8 p.m. ET.
Please fill in your e-mail so we can share with you our top stories!