DJ Khaled Shares Cute First Photo of His Newborn Son and Reveals His Name
Fresh off from winning the award for Best Rap/Sung Performance at the 62nd Grammy Awards, music producer, DJ Khaled has revealed the identity of his newborn son, and also shared his first photos. 
And his name is Aalam! Proud father DJ Khaled shared the first photo of his newborn baby, and second son, Baby Aalam, with his fans on social media. 
In an Instagram post, the award-winning producers shared a photo of his first son, Asahd, 3, sitting in bed, nested against an array of pillows. The 3-year-old, however, wasn't alone.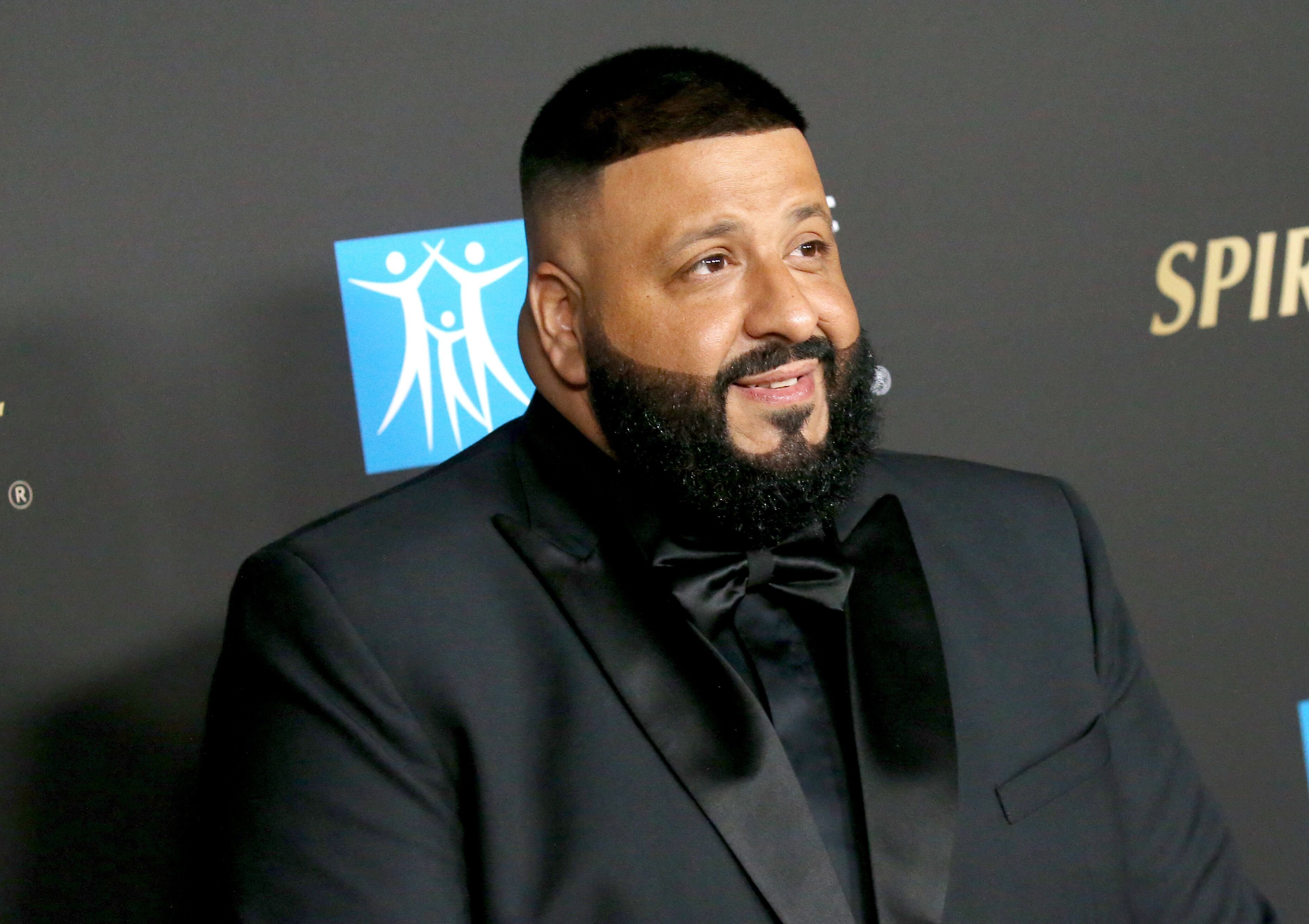 He looked sweetly and lovingly at his baby brother, who slept peacefully, as he lay next to him. The newborn baby was swaddled in blankets and looked so adorable. 
In DJ Khaled's caption to the post, the "I'm The One" crooner revealed the identity of his second son. He wrote:
"BROTHERS! ASAHD! And AALAM! January 20. 2020 Time 11: 42 pm. AALAM 8 ponds [sic] 4 ounces. WE THE BEST! MORE LOVE MORE BLESSINGS!"
On Sunday night, during his acceptance speech for his award at the Grammys for the song, "Higher," DJ Khaled announced Aalam's birth and also revealed his newborn son's moniker. 
He first gave gratitude to God, before going on to dedicate the song to the late rapper, Nipsey Hussle, who was featured in the song, alongside John Legend. He also dedicated the award to Hip Hop.
There was also no live streaming of the baby's birth, which the DJ did when Asahd was born. 
Going on, Khaled thanked his wife, Nicole Tuck, who he described as his beautiful queen, adding that he just had a baby boy a week ago.
He also shared Aalam's moniker, which the producer said means "the world," in Arabic. DJ Khaled also had some words for his 3-year-old son, Asahd, and said:
"And I also want to big up my other son, Asahd. I love you so much. Daddy'll be home [soon]."
DJ Khaled and Nicole Tuck welcomed their second son, on January 20. The musician announced his newborn son's birth via a post on Instagram. 
Khaled shared a photo of himself and Tuck's doctor, Dr Jin, giving each other a high-five moments after Aalam was born. In the caption to the post, the award-winning producer thanked Allah, Nicole, and Dr Jin. 
He also added his famous phrase, "Another One," to the caption. In that announcement, DJ Khaled didn't reveal the identity of his newborn. There was also no live streaming of the baby's birth, which the DJ did when Asahd was born. 
DJ Khaled, however, shared photos on Instagram during Nicole's labor, although she wasn't seen in the pictures. The first photo showed him standing with Dr Jin, while the others showed him waiting in the labor room.