Jessica Simpson Talks about Abuse Encounter with Daughter of Family Friend at Age 6 in New Memoir 'Open Book'
Jessica Simpson opened up about her childhood and talked about an abuse encounter she experienced with a family friend at the age of six in her new memoir titled "Open Book."
Five years before opening up to the world in her memoir aptly titled "Open Book," Jessica Simpson told PEOPLE, she was offered the opportunity to write a motivational book.
She admits that she wasn't comfortable with writing about "living your best life" when in reality, she wasn't going through the same experience.
Simpson said she felt like she wasn't being honest with herself, and she knew she was a terrible liar. So when the opportunity came to write a memoir, she took the challenge because she felt that it would be more authentic.
In her book, Simpson opened up about everything from her pill addiction, alcohol abuse, sobriety, divorce from Nick Lachey, and relationship with John Meyer.
As if Simpson couldn't get more candid about some of the more painful experiences in her life, she also detailed sexual abuse she encountered in her childhood at 6-years-old, she writes:
"[When] I shared a bed with the daughter of a family friend. It would start with tickling my back and then go into things that were extremely uncomfortable. I wanted to tell my parents."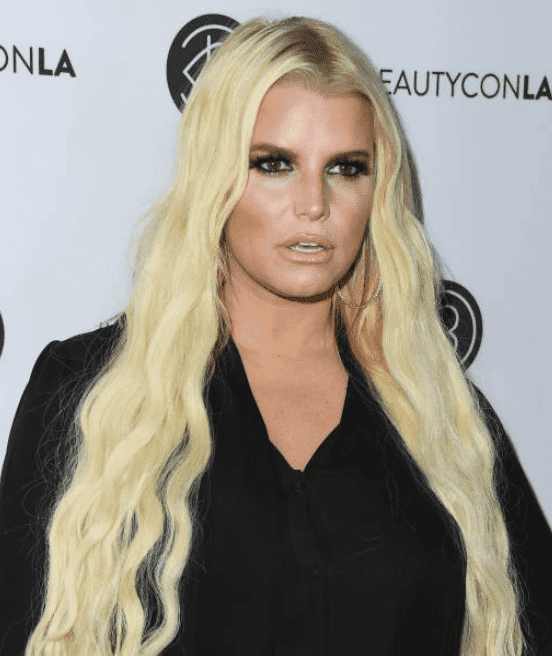 After years of feeling like she was in the wrong, at 12-years-old she told her parents, Tina Simpson and Joe Simpson during a car trip. During her confession, Tina slapped Joe on the hand and yelled at him, saying that she knew something had been happening.
She wrote, unlike Tina's reaction, her father kept his eyes on the road and never said a word. From that day she never stayed at her parent's friend's house again, and her family never spoke about the abuse.
Simpson admits that for most of life, she buried all her pain, anxiety in trauma by self-medicating will pills and alcohol. Eventually, in 2017 she said she hit rock bottom at a Halloween party, she explained:
"I completely didn't recognize myself. I always had a glitter cup. It was always filled to the rim with alcohol. I just realized that I had to surrender. It was time. I had to give it up and I was ready."
.@JessicaSimpson tells @hodakotb in her first television interview after opening up about her battle with addiction: "I completely didn't recognize myself...I just realized I had to surrender." More of the interview airs tomorrow on @TODAYshow. pic.twitter.com/jUh7A0oD0a

— NBC News PR (@NBCNewsPR) January 28, 2020
After admitting that she needed help, she said the little girl inside her found her calling again. Simpson also revealed that her husband, Eric Johnson, also joined her in giving up alcohol when she sobered up in November 2017. 
Despite going through a painful and deeply emotional journey she hoped that her pain can turn into something beautiful that can serve as an inspiration to people.