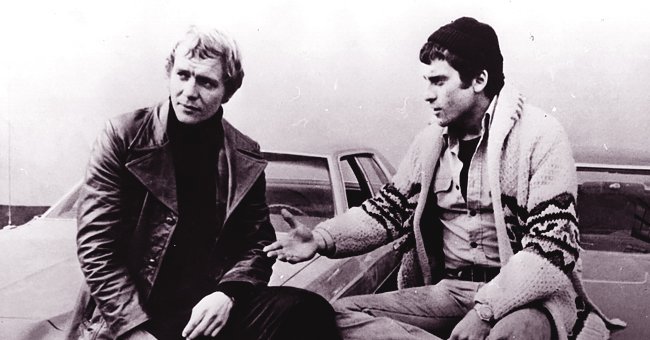 Getty Images
David Soul's Life after He Played Detective Ken Hutchinson on 'Starsky & Hutch'

'70s icon, David Soul, was once a favorite household name, making his swift rise to fame as detective Hutchinson while pursuing a music career.
Actor and Singer, David Soul, made his television breakthrough on the police series, "Starsky & Hutch," where he won hearts as Detective Hutchingson for four years.
Decades later, his name has all but fizzled out, but the tales of his outstanding works in entertainment remain a force to reckon with.
DAVID'S LIFE AFTER THE SHOW
Born David Richard Solberg, in Chicago, Illinois, the veteran actor made his entertainment debut as the Covered Man on "The Merv Griffin Show," and later ventured into television, with his role in "Flipper."
However, it was the star's four-year stint on "Starsky & Hutch" for which he is best known, that marked his big break. Since the wrap up of the ABC series, the actor has gradually lost his onetime shine, although he kept it ablaze for years, with other entertainment gigs.
He has released several music albums and toured extensively throughout the United States, Europe, and South America.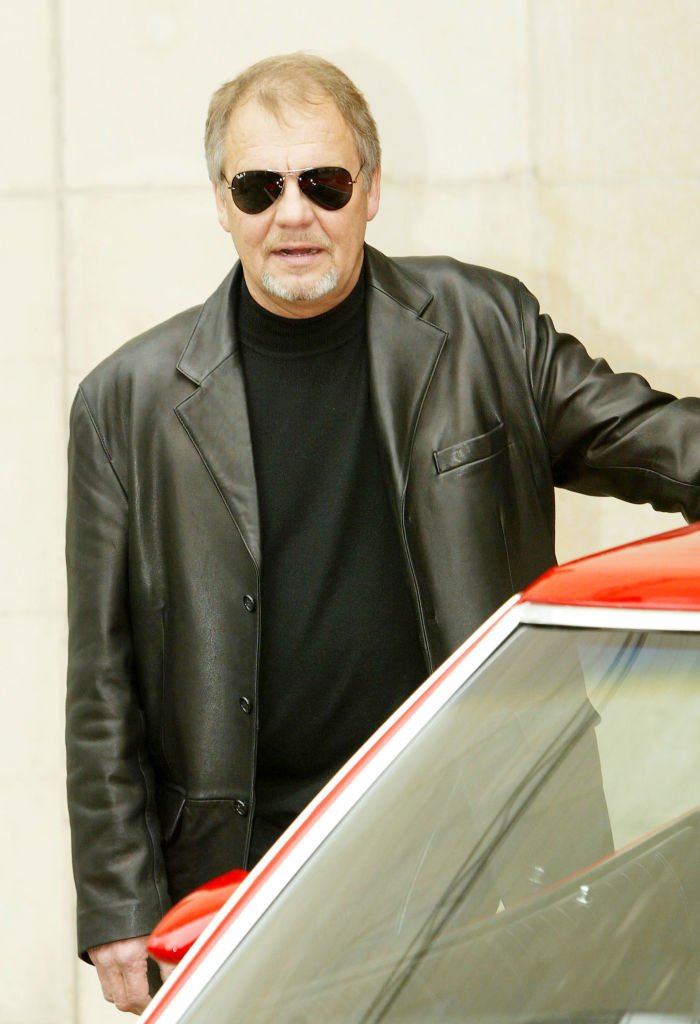 David Soul at premiere of the movie remake of "Starsky And Hutch," on March 11, 2004 | Photo: GettyImages
MARRIAGES AND CHILDREN
The 76-year-old also got several acting roles, returning for a brief appearance in the 2004 comedic remake of the police series.
In pursuit of his career, the star relocated to England in the '90s, where he got British citizenship. Since then, he has built a career as a singer, songwriter, actor and movie director.
The British citizen has been married five times and has six children, including five sons and a daughter, China Soul. The icon's only daughter grew up to embrace the arts like her dad and has become a celebrated singer and songwriter.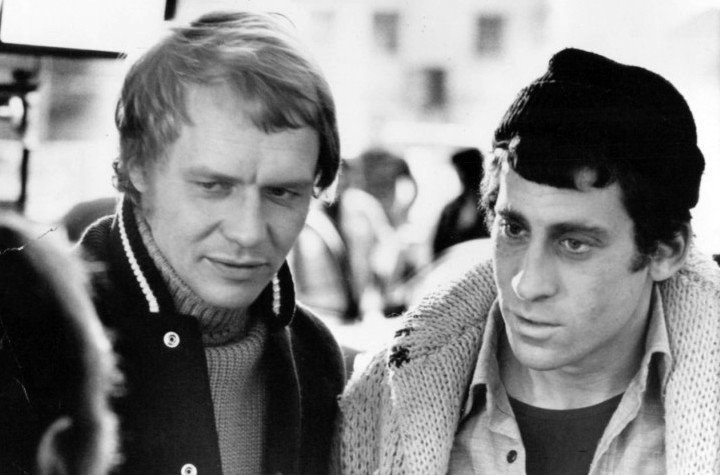 David Soul and Paul Michael Glazer from the television program Starsky and Hutch, 1975 | Photo: Wikimedia Commons Images
After four short-lived marriages, the songwriter tied the knot with his present wife, Helen Snell, whom he met while working on the British production, "Deathtrap." They got married in 2010 after an eight-year relationship.
WHAT DAVID THINKS OF LIFE AFTER THE PRODUCTION
Although the legend's career has gone south over the years, he has no regrets. When questioned on how he felt about the years that have gone by since the movie's run, the father of six replied:
"It is what it is. It finished when it finished. I guess we pretty much exhausted all the energy that we could put into it. Paul particularly wanted to move on."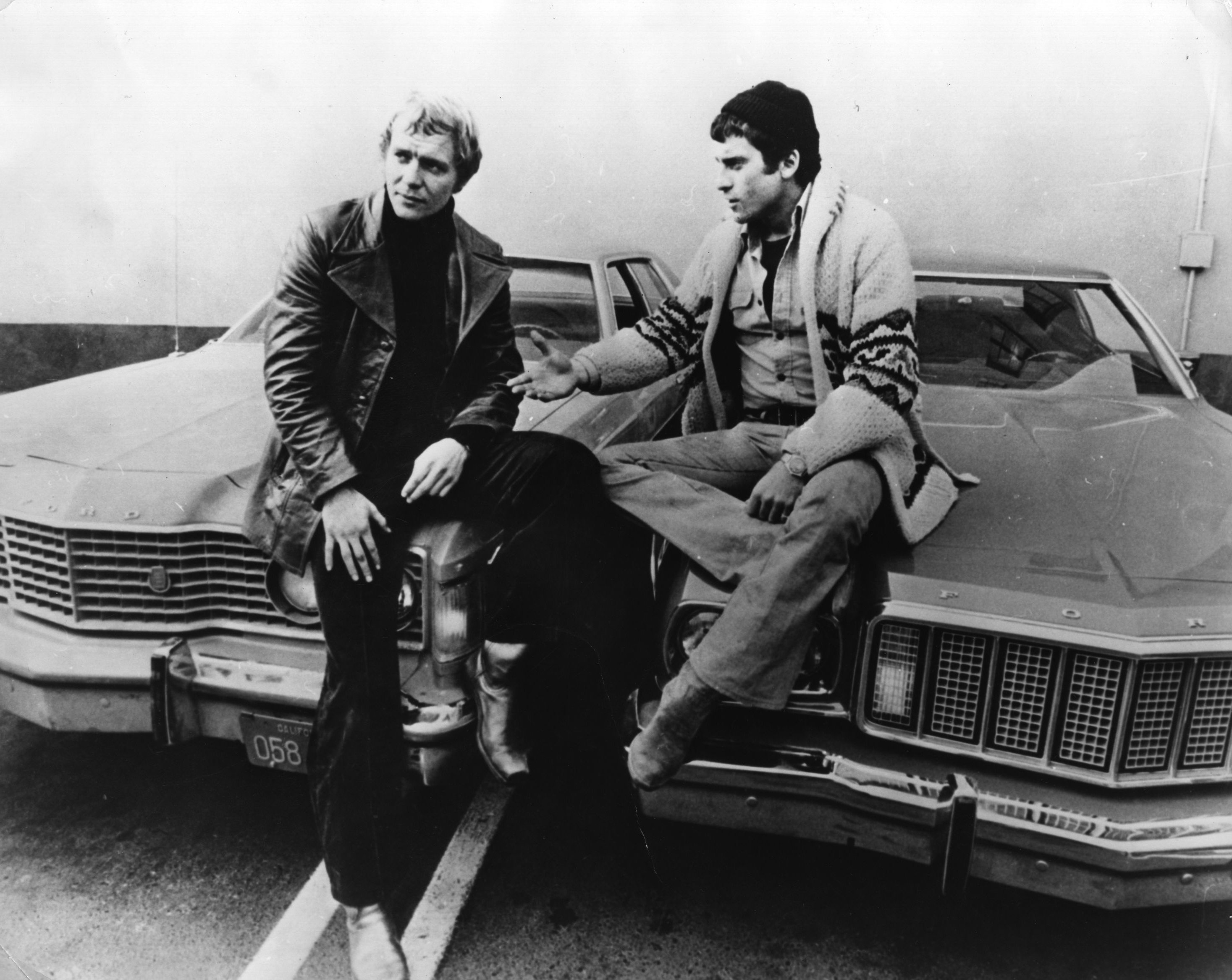 David Soul and Paul Michael Glaser, stars of the television series 'Starsky And Hutch,' 1978 | Photo: GettyImages
The icon also revealed he was still in touch with his fellow cast, Michael Michael Glaser, but their closeness has dwindled over the years.
DAVID'S RUN ON "STARSKY & HUTCH"
The entertainment icon began his run on the police series in 1975, starring alongside Michael Glaser, who played co-detective Dave Starsky.
During its four years on the screens, the show gained popularity for its action-filled plots but also endured backlash for its violence and portrayal of corps in a bad light.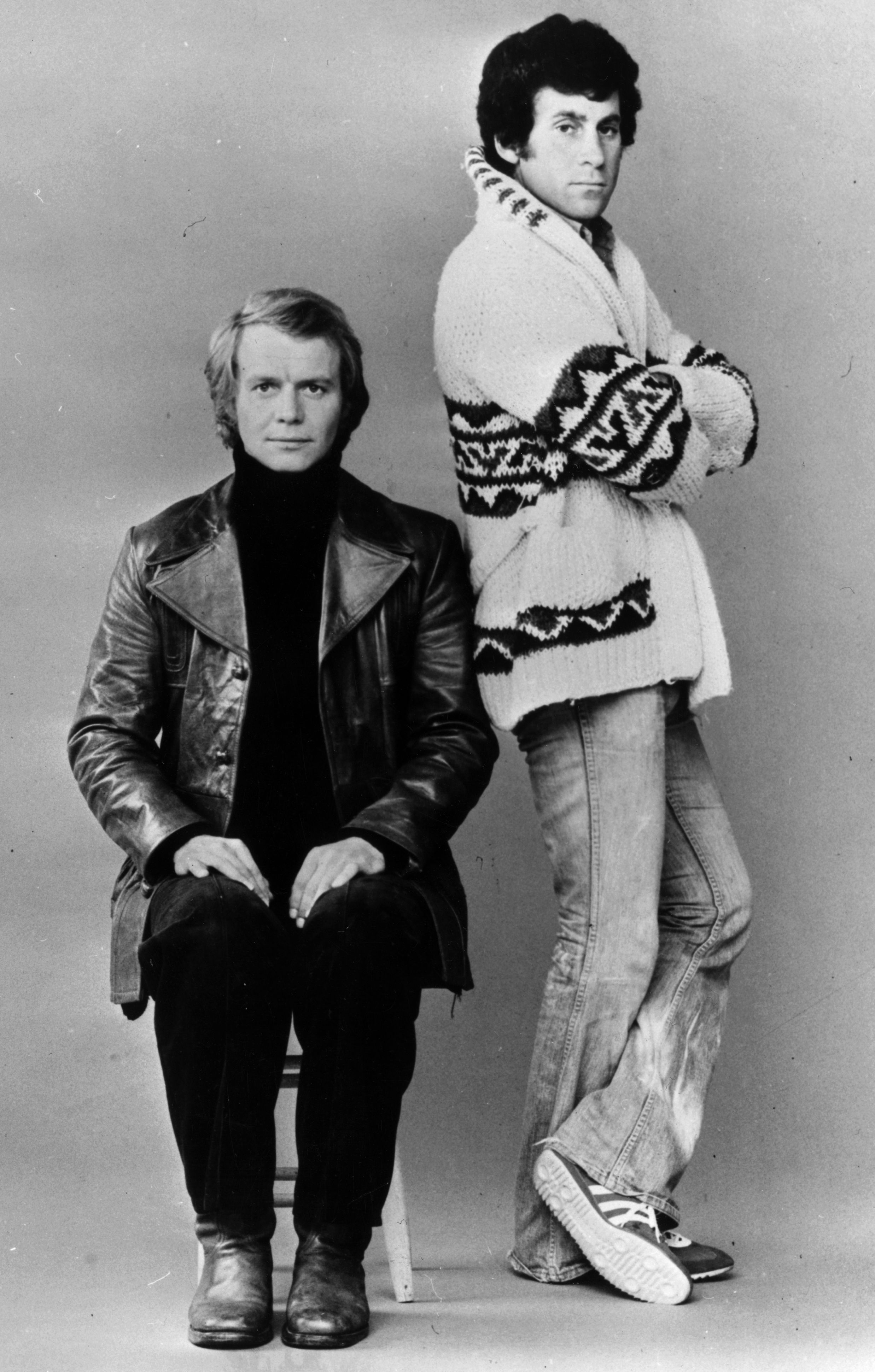 David Soul and Paul Michael Glaser in the TV series, 'Starsky and Hutch' 1976 | Photo: GettyImages
In 1979, the series went off the air after four seasons and 93 episodes. David has since paved his way to success with other ventures, with a daughter to carry on his legacy.
Please fill in your e-mail so we can share with you our top stories!