Kobe Bryant and His Family Enjoy Their Time in Disneyland in Resurfaced Photos That Move Fans
Heartbreaking photos have resurfaced of Kobe Bryant's family in Disneyland weeks before he and his 13-year-old daughter Gianna, were killed in a helicopter crash. It appears the park was a favorite destination for the family.
Kobe and Gianna, affectionately called Gigi, died on Sunday, January 26. Weeks before, however, the retired NBA star and his family shared some happy times in Disneyland.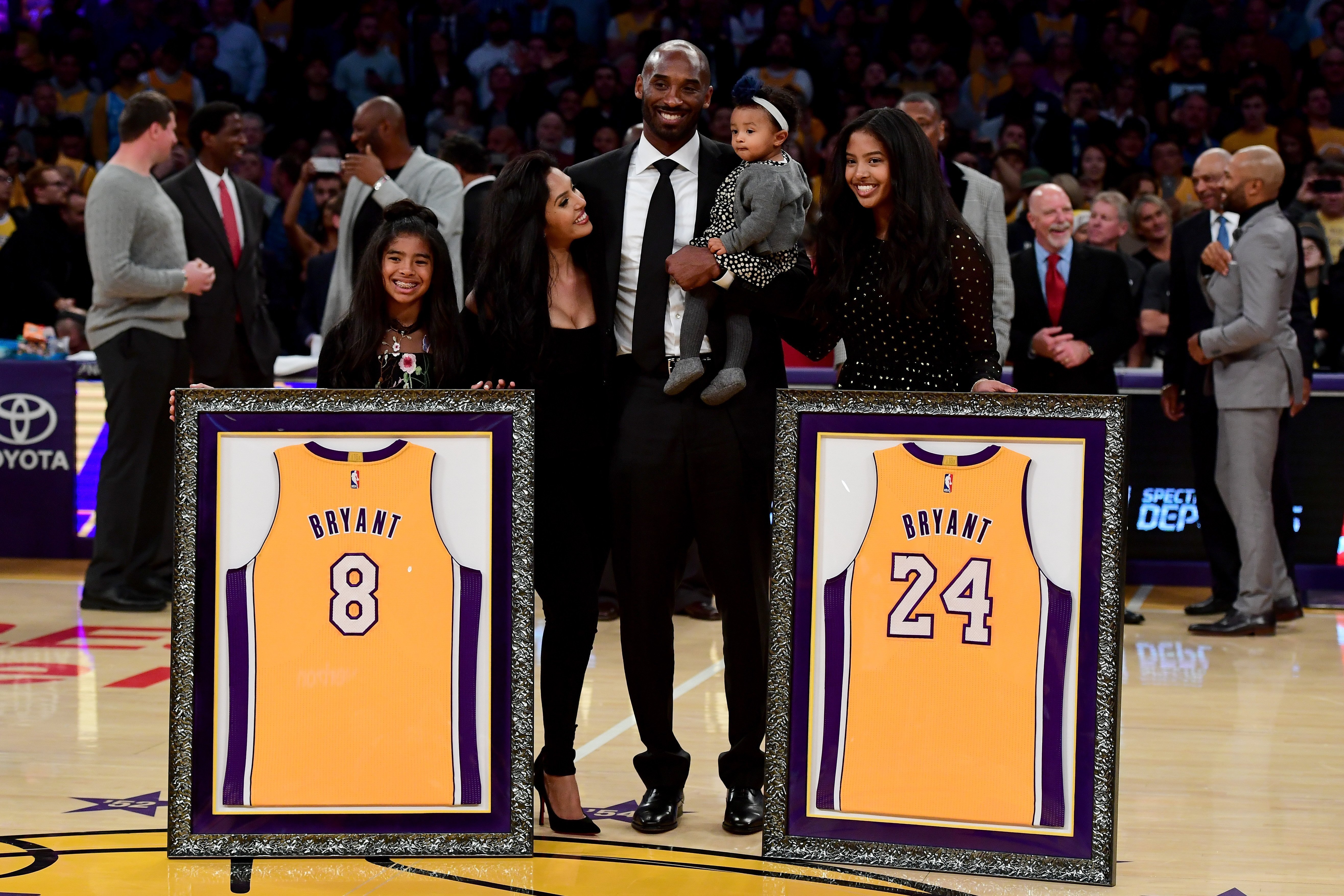 In photos published by the Sun, Kobe was seen with his family at the fun spot. Kobe's wife Vanessa, and their daughters, Natalia, 17, Gigi, 13, and Bianka, three, also tagged along for the October trip.
"The one time I saw Kobe in Disneyland, he was wearing this shirt probably given to him by his kids."
In one heart-rending snapshot, Kobe had Bianka on his shoulders and held on to Vanessa and Gigi as the group posed for photos taken by a VIP tour guide. They also enjoyed some sightseeing with little Bianka stopping to chat with a Mickey Mouse mascot.
But that was not the only time Kobe and his crew stopped by Disneyland. According to ITM, pictures abound from over the years when the Los Angeles Lakers icon would bring his loved ones or join fans in celebrating NBA championships.
For Kobe, Disneyland also appeared to be a favorite date night spot where he and Vanessa would often go without the kids. In February 2019, he posted an Instagram photo of the couple posing by a "Carl & Ellie" mailbox.
Kobe's most recent visit -- in November -- to Disneyland was also with Vanessa in celebration of the day they met. The doting husband shared a throwback picture of their much-younger selves and another magical one from their date night.
"On this day 20 years ago, I met my best friend, my Queen @vanessabryant," Kobe gushed in the caption. "I decided to take her on a date to Disneyland tonight to celebrate old school style (pre 4princesses). I love you, my Mamacita per sempre."
So often did Kobe visit Disneyland that, in the aftermath of his death, many fans took to social media to recall how they came across him at the Anaheim, California theme park.
"The one time I saw Kobe in Disneyland, he was wearing this shirt probably given to him by his kids," one Twitter user wrote alongside a photo of the late athlete in a "#1 Dad" T-shirt. "So sad for his family."
We had the pleasure of seeing Kobe Bryant at Disneyland's California Adventure on 10/13/19. We were all in line to enter the park and he smiled the entire time! Everyone just let him be a "Dad" that day! RIP Kobe. pic.twitter.com/fT38W4jAEL

— Bruin1990 (@AshleyWorsham7) January 26, 2020
Kobe and Vanessa met in 1999 when she was only 17 and working as a video vixen. They got engaged six months later and tied the knot in April 2001. In June 2019, they welcomed their fourth daughter, Capri.
Sadly, all that happiness the Bryant family shared turned sour on Sunday morning when Kobe, Gigi, and seven other passengers died in a chopper crash in Calabasas, California.
The group was headed to a basketball game at Kobe's Mamba Academy, where Gigi was expected to play, and he served as a coach. Two of the teenager's teammates, their parents, a girls' basketball coach, and the pilot all lost their lives.
Our thoughts and prayers are with the Bryants and every other family coming to terms with the loss of their loved ones in the devastating crash.