Kobe Bryant & Daughter Gigi Attended Catholic Mass Hours Before Helicopter Accident That Took Their Lives
Kobe Bryant and Gianna attended mass hours before their tragic death.
Julie Hermes, a spokesperson for Kobe Bryant's local church, Our Lady Queen of Angels in Newport Beach, California has revealed that the NBA star and his daughter Gianna attended mass at 7 am on January 26.
After the mass, father, and daughter boarded the S-76 Sikorsky helicopter to Thousand Oaks, a flight that was to end in tragedy.
His fellow parishioners at Our Lady of the Angels have been praying for the Bryant family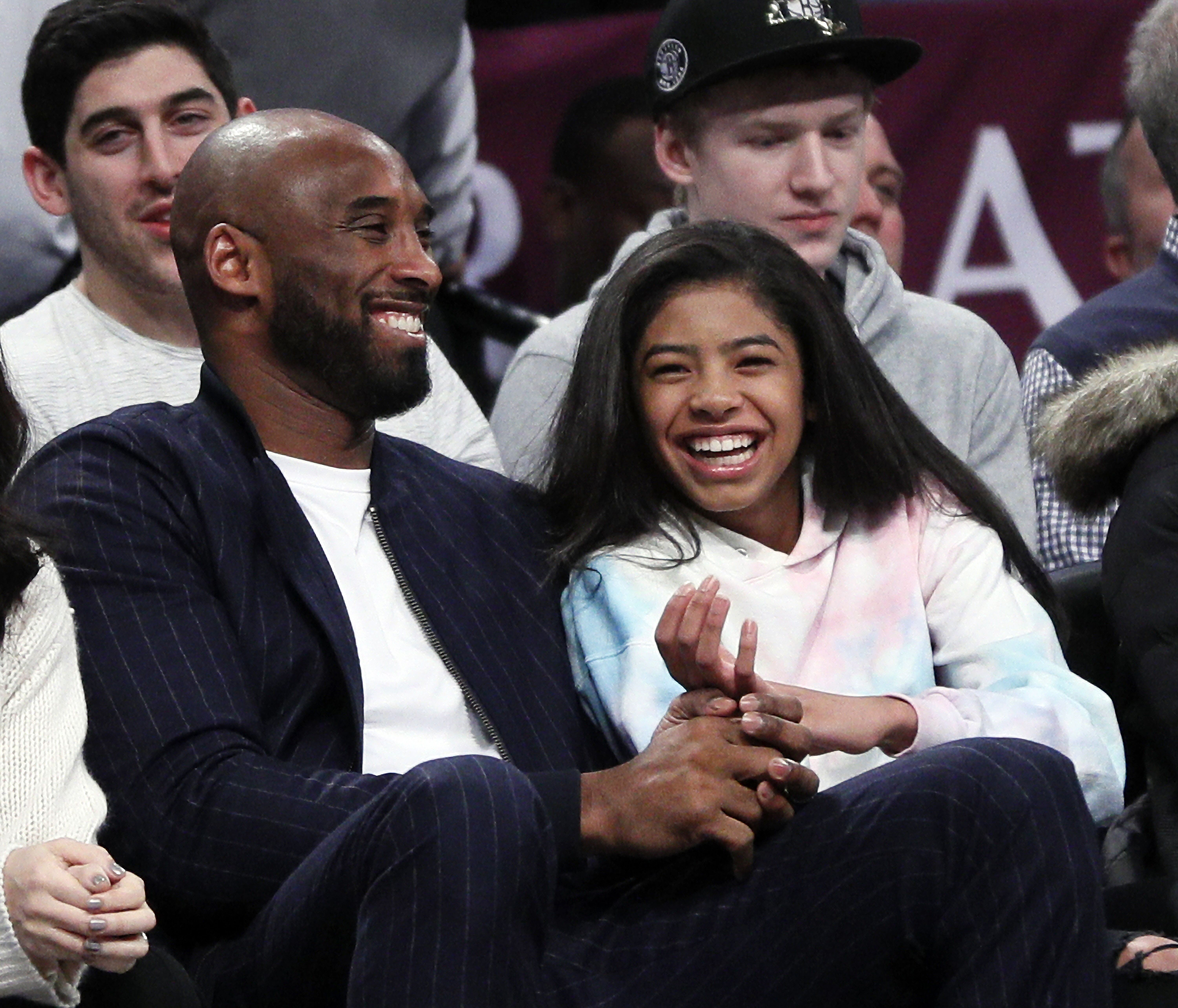 KOBE BRYANT AND GIANNA TOOK COMMUNION
The mass was conducted by Father Anthony Vu, and Kobe and Gianna - both devout Catholics - partook of the Host during Communion.
Hermes explained that the NBA icon frequently attended mass, but slipped into the back of the church so as not to disturb the faithful.
PARISHIONERS SHOCKED BY KOBE BRYANT'S DEATH
Kobe's helicopter crashed less than two hours after he left Our Lady of Angels, and when Father Vu informed the congregation of the tragic outcome, their first reaction was disbelief. One parishioner said:
"During mass, our priest informed us all that Kobe Bryant and his daughter attended mass this morning at the Our Lady Queen of Angels."
Bishop Timothy Freyer, of the Orange Diocese, shared a moving tribute to Kobe on Facebook, citing the NBA legend's deep faith, and extending his heartfelt condolences to the families of all the victims.
One of last things #KobeBryant and his daughter Gianna did before fatal helicopter crash was attend church in OC and take communion, his minister says https://t.co/meAw57Q8P2

— ABC7 Eyewitness News (@ABC7) January 28, 2020
A STATE OF GRACE
The fact that Kobe and Gianna attended mass at partook of the Holy Communion will be a great comfort to their family since Catholics believe that after taking the host they are in a state of grace.
His fellow parishioners at Our Lady of the Angels have been praying for the Bryant family, who are now transversing the bitter waters of grief.
Facing your fears leads to great things. The #Wizenard Series: Training Camp unfolds through five novels, each told from the perspective of a player on the team, sharing their specific challenges, hopes, and fears. Get your copy today! https://t.co/dApMd6Fjxy #GranityStudios pic.twitter.com/vaQVO5ps6K

— Kobe Bryant (@kobebryant) March 19, 2019
KOBE BRYANT REACHES OUT TO CHILDREN
Once his basketball career ended, many thought that Kobe Bryant would be lost. But the NBA legend proved them all wrong and dedicated himself to an old passion: passing on his experience to the young.
Bryant chose to communicate through a series of books called "The Wizenard Series: Training Camp" which offers young readers a magical blend of fantasy, sorcery, and sports while teaching important life lessons.
Bryant was the father of 4 girls, two of them teens, and was the coach of his daughter Gianna's basketball team, giving him considerable experience in dealing with the young.