Inside John Travolta's Mansion Which He Displayed in an Amusing Game of Hide & Seek
The "Saturday Night Fever" actor John Travolta once displayed his mansion during a game of Hide & Seek. The video of the event was uploaded to the YouTube channel Unspeakable.
According to Wealthy Gorilla, John Travolta's net worth is estimated at $170 million. For that reason, the "Grease" star has enough money to buy not only a house but a mansion. In fact, the actor is known for having plenty of properties in the States.
"I love [flying] so much that I built my house next to a [runway] so I could fly my jet to my front door."
A LOOK INTO ONE OF JOHN TRAVOLTA'S MANSIONS
Even though most celebrities like to keep the details of their homes away from the cameras, John invited YouTuber Nathan, best known as Unspeakable, to one of his mansions to play Hide & Seek.
Since the participants of the game could hide wherever they wanted, people could take a very detailed look at John Travolta's house, which, surprisingly, had a private jet parked outside.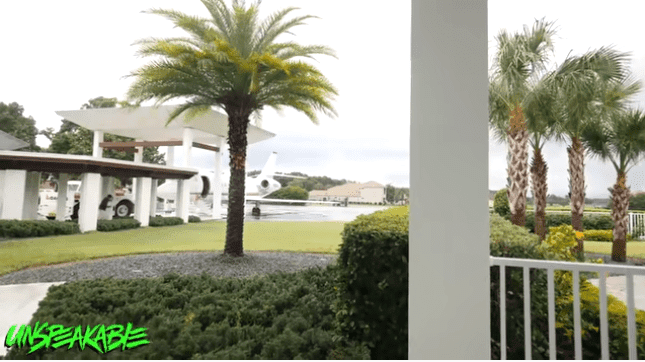 The small aircraft is seen early on the video when Nathan stepped outside of the mansion to count while the rest of the people, including John and his children Ben and Ella, were hiding.
For most people, having a jet parked in their backyard would be both financially impossible and impractical. However, John Travolta happens to be a millionaire passionate about planes and flying.
JOHN'S PASSION FOR AVIATION
The "Pulp Fiction" actor started taking lessons when he was just a teenager and, by the time he was 23, he got his license. Nowadays, he has a fleet of customized planes that he and his family constantly use to go everywhere. About his passion, John said:
"I love [flying] so much that I built my house next to a [runway] so I could fly my jet to my front door."
The actor is far more passionate about his planes than what most people think as he even got installed two bedrooms and a full-size bathroom in one of his jets.
Ben is following in his father's footsteps as he enjoys aviation as much as the "Welcome Back Kotter" star. It is unclear if John Travolta's daughter, Ella, likes flying a much as her brother and dad.
THE REST OF THE MANSION
Coming back to the YouTube video, it showed the impressive and huge living room of the house that featured plenty of couches, tables, and paintings hanging on the walls.
Apart from that, the house has a big toy room and a dining area with a beautiful painting that gives the impression of being in a fancy restaurant.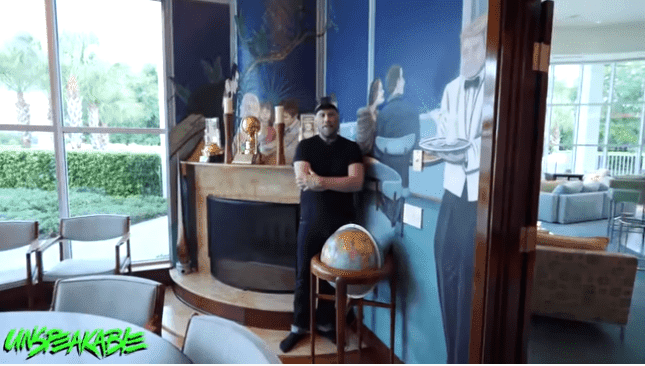 Another aspect that attracted plenty of attention to John Travolta's home is how many closets it has. In one of the large hallways, every other door was a small place used as a storage closet.
John's love for planes was also evident inside the mansion as he had small planes hanging from the ceiling and placed on top of tables.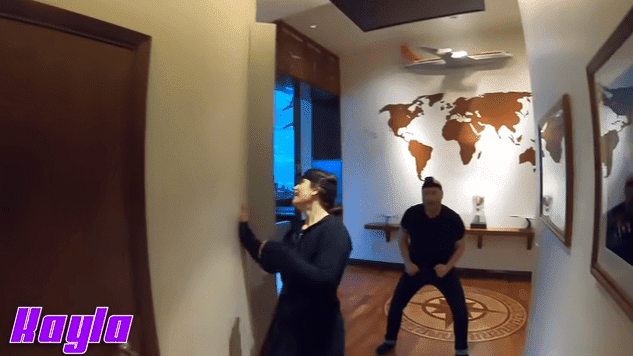 Although Unspeakable's video is 23 minutes long, it is worth watching as the entire house is shown in detail, and the Hide & Seek game is also quite amusing. In the end, Ella was the hardest person to be found.
It was so difficult that she even started shouting from her hiding spot, which, to be honest, was quite obvious: she was in a closet behind some clothes in her own bedroom.
Earlier this year, John Travolta and his wife Kelly Preston made headlines when they sold their $18 million Los Angeles mansion to talent manager Scott "Scooter" Braun.
The house, which was owned by the couple for over two decades, was built in 1949. It's located in the Brentwood neighborhood and, when John and Kelly bought it in 1997, they paid $3.5 million.