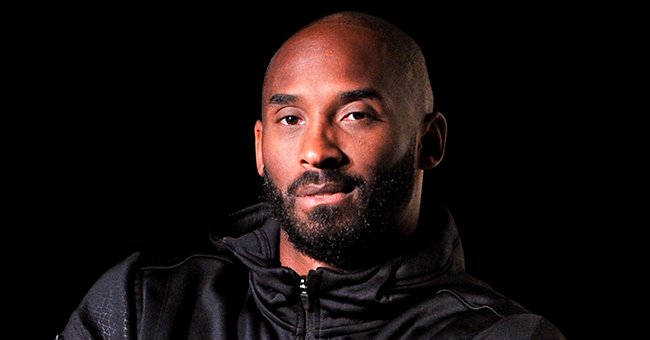 GettyImages
TMZ: Kobe Bryant's Public Memorial Could Reportedly Be Held at the LA Coliseum Because Staples Center May Be Too Small
A preliminary meeting has reportedly kicked off plans regarding Kobe Bryant's memorial service. The Los Angeles Coliseum is reportedly being considered as the venue instead of the Staples Center for one reason.
Since news of Kobe Bryant's tragic death broke, there haven't been any reports regarding plans for his memorial. That changed recently when TMZ revealed that early talks are underway regarding the venue for what is expected to be a memorial of massive proportions.
Contrary to what many may assume, Kobe's memorial may be held at the Los Angeles Coliseum instead of the Staples Center. Though it would be fitting to hold it at Staples where Kobe spent his 20-year career with the Lakers, it is believed the venue won't be sufficient.
Kobe Bryant during the FIBA Basketball World Cup 2019 draw ceremony in China in March 2019. | Photo: Getty Images
WHY THE COLISEUM
A preliminary meeting reportedly took place to lay out plans for Kobe's memorial including where and when it will be held. According to a source for TMZ, the Los Angeles Coliseum is being considered for the venue due to its capacity to accommodate at least 80,000 people. The Staples Center which is also known as "The House that Kobe Bryant Built" can only seat 20,000.
With the absence of a memorial, fans have been flocking to the Staples Center to pay tribute to their idol.
Organizers are expecting a massive turnout during Kobe's memorial judging from the widespread response to his death. As such, the Rose Bowl was also considered as an option because of its 91,000 seating capacity. However, it seems unlikely that the memorial will be held there due to its location. Pasadena may be too far away.
Though talks are already underway, nothing definite has been decided. The date hasn't been set either. It is believed Kobe's family is still in deep mourning especially since another family member, Kobe's 13-year-old daughter, Gianna, also died with him. As such, funeral arrangements have not been discussed either.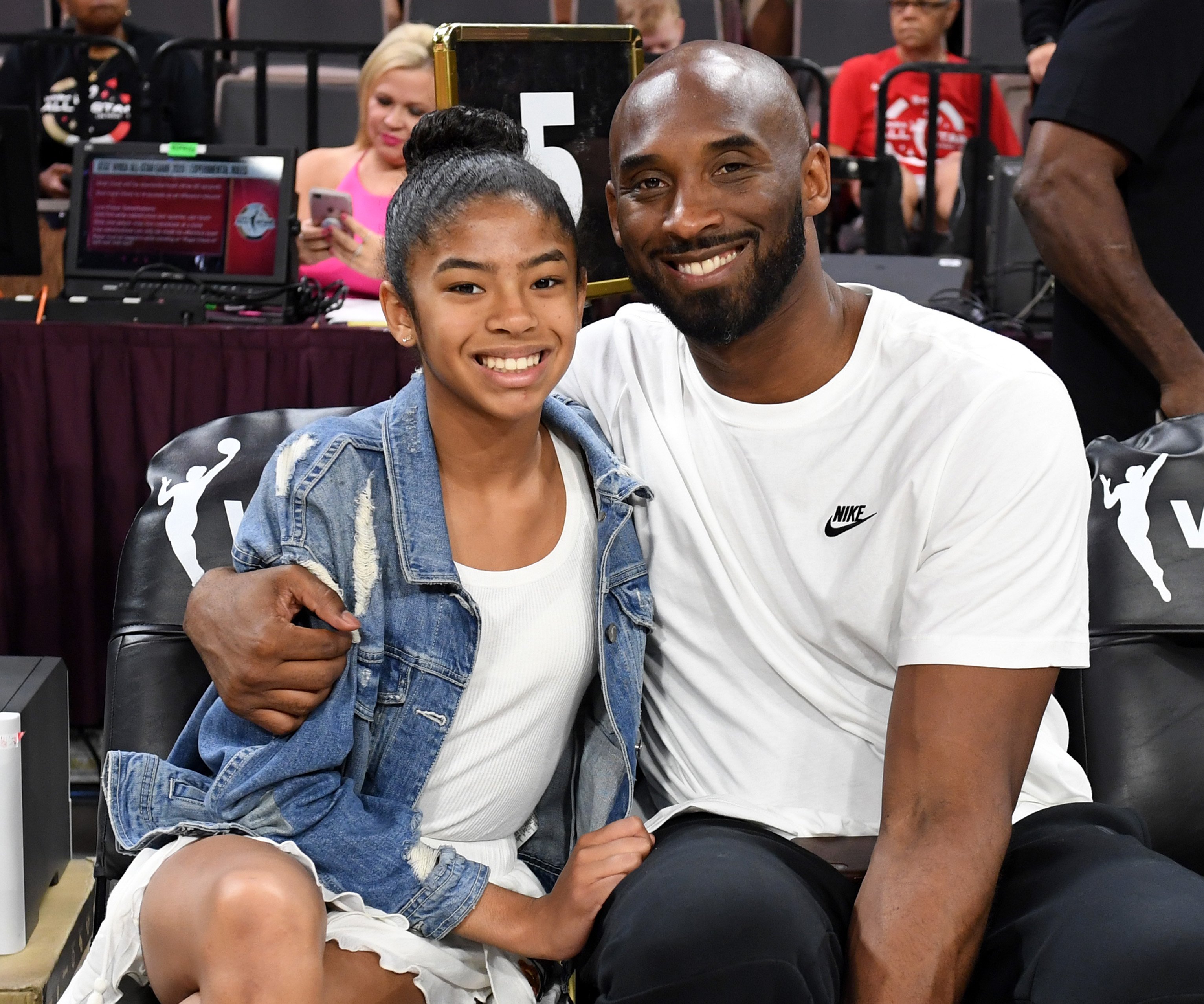 Gianna and Kobe Bryant attending the WNBA All-Star Game in July 2019. | Photo: Getty Images
TRIBUTES AT THE HOUSE THAT KOBE BRYANT BUILT
In the meantime, with the absence of a memorial, fans have been flocking to the Staples Center to pay tribute to their idol. The Lakers' colors, purple and gold dominated as flowers, candles, and memorabilia surround the massive arena.
Several large billboards with the words, "In Loving Memory of Kobe Bryant" were also installed around the center for people to scribble their messages on. Nearby, vendors have been selling t-shirts and other memorabilia with the words, "Legends Never Die."
COLOR IT KOBE
Elsewhere, vigils were being held to commemorate Kobe's life. Buildings and important landmarks also paid their respects by lighting up their establishments with the colors purple and gold.
This includes the Empire State Building and Madison Square Garden in New York, the Los Angeles International Airport, the Mercedes-Benz Stadium in Atlanta, the skyline in Dallas, the US 59 bridges in Houston, the Orlando Eye in Florida and many more.
It may be weeks or months before Kobe's remains are laid to rest but we're certain it will take forever for his memory to fade from our midst.
Please fill in your e-mail so we can share with you our top stories!