Jill Duggar from 'Counting On' Shares Photos of Her Sons Samuel and Israel on a Fun Family Playdate
Jill Duggar gave her boys a full day of fun and good eating as she enjoyed an outing with friends at Chick-Fil-A. She also treated fans to a special recipe. 
On Wednesday, Jill Duggar Dillard shared family time photos of her and her boys Israel, four, and Samuel, two, as they ate a hearty homemade breakfast before meeting some friends for lunch. 
Jill, 28, shared photos of the cream-covered cinnamon rolls she prepared, and lucky fans could find the recipe in her Instagram stories. The post is found below.
Jill's boys have Chick-Fil-A
Dressed in their pajamas, we saw as little Samuel and his big brother sat at the table eating the rolls. They both wore bibs. Samuel had a sippy cup nearby while his brother had a special container with a broad base. 
In the second set of photos, Jill showed as her boys had fun at a playdate with at least one other dark-haired boy who looked to be around their age.
She also shared a snap of herself, her sons, the other boy, and his presumed mom sitting around a table and enjoying Chick-Fil-A meals. All the boys' mouths were stuffed.
Derick to write tell-all book
Jill and her husband Derick recently left TLC's "Counting On" after being on the show for a few years. After going their separate ways, Derick is now reportedly preparing a tell-all book about the family. 
The move comes amid rumors of a feud between Derick and family patriarch Jim Bob Duggar, who had allegedly made lone negotiations and kept the show's profits from Derick and Jill. 
Despite the couple no longer being on television, fans still follow — and judge — them via social media. Wednesday's playdate outing probably won't be criticized, unlike some of Jill's outings in the past.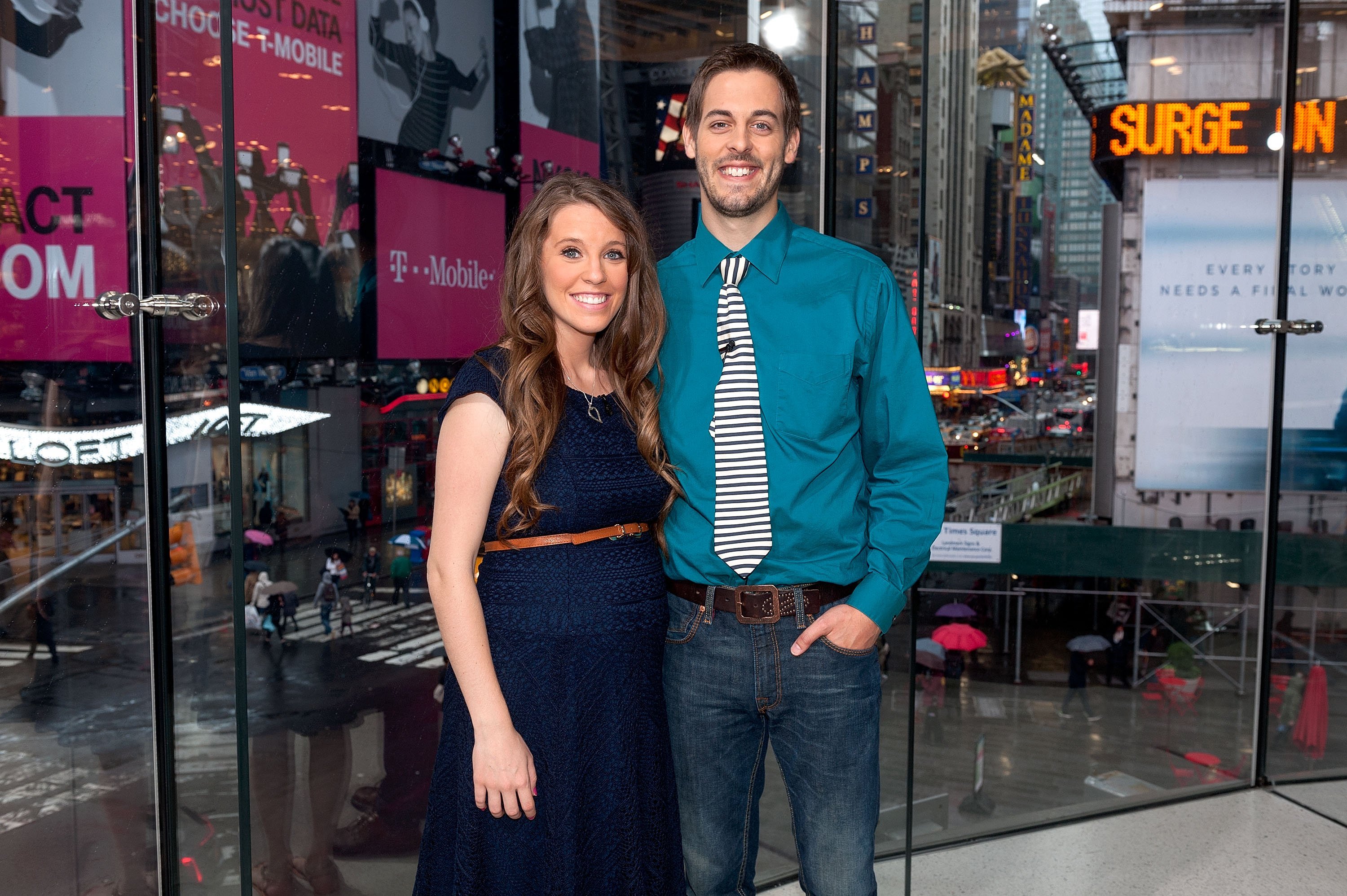 Jill gets criticized
For instance, Jill received backlash earlier this year when she shared video clips of Samuel using the steering while part of a bike toy as a stepping stool to get to the kitchen counter. 
And again in June last year, Jill got heat for the way she had Samuel positioned in a car seat. Many pointed out that the young boy was not rear-facing and had a dangerous number of straps holding him. 
Well-meaning advice
When people were accused of mom-shaming Jill, they defended themselves by noting how it was more a matter of saving a child's life and helping out, not shaming another mother. 
We're not sure how Jill took it, but by now, she must be used to such criticism, constructive or not. All we know for sure is that her kids appear happy and are eating delicious food.