Duane 'Dog' Chapman's Daughter Lyssa Slams Moon Angell & Calls Her Con Artist after Apparent TV Proposal
Lyssa Chapman responds to a fan's comment about her father Duane "Dog" Chapman's speculated engagement to Beth Chapman's former assistant and best friend.
In the wake of speculation, that Duane "Dog" Chapman is engaged to his late wife's former assistant and best friend, Moon Angell, his daughter Lyssa Chapman has reignited their feud.
For weeks, Lyssa has been in a twitter war with Moon, and accused her of trying to take advantage of Dog, criticized her for going after him after she dated his son, and was best friends with his wife.
Despite the accusations by Lyssa that the two were dating and living together, "Dog" had initially denied having any romantic involvement with Moon and said she was helping him through his grief.
However, a clip from "The Dr Oz Show," which airs on February 3rd, showed "Dog" seemingly propose to a visibly surprised Moon.
A marriage proposal?

After weeks of family turmoil, @DogBountyHunter and Moon Angell join me to set the record straight.

Airs 2/3. pic.twitter.com/kUsE7zBPRQ

— Dr. Mehmet Oz (@DrOz) January 29, 2020
In the hours after the clip aired, Lyssa tried to hold herself back from tweeting and repeated the words "I will not tweet" four times in response to the news. Replying to her tweet a fan said:
"I completely understand your plight and anger at all this. I am shocked. However, I do understand a man's need for a woman and not to be alone. There is a better choice for sure."
The words of encouragement from the fan did little to deter Lyssa, who has accused Moon of being everything from a thief to a manipulator.
In previous tweets, Lyssa said Moon had moved Beth's clothes out of her closet and replaced them with hers. She fears Moon will ruin "Dog," and refuses to support the relationship. In her response to the fan's advice, she made the same accusations as before.
A need for a con artist?

— Lyssa Chapman (@BabyLyssaC) January 29, 2020
Even though she had tried not to tweet about the proposal, it is reported, Lyssa expressed her anger even further in a since deleted tweet saying:
"You're disgusting woman. Any person who moves in on a man weeks after losing his wife, who you were supposed to be a 'friend' to, Is the lowest scum on the planet."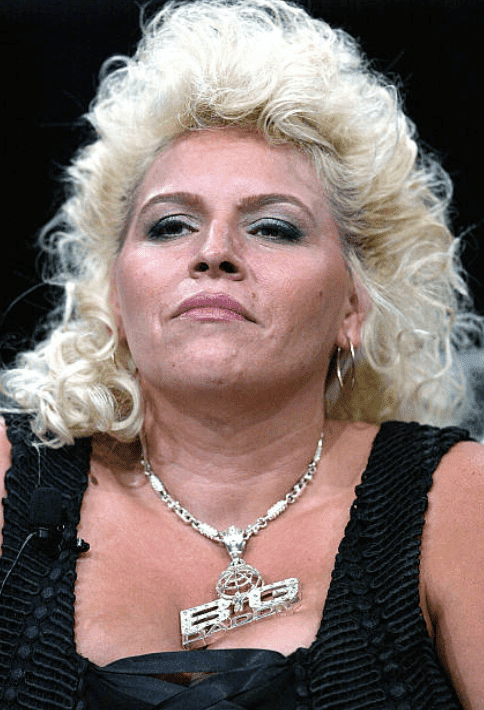 According to 
TMZ
, despite the impromptu proposal, "Dog" and Moon are not engaged. A source said he was overwhelmed with emotion, and the gesture came out because he was caught up in the moment.
Following Beth's death, the news of "Dog" being open to the possibility of marriage comes as a shock to many of his fans after he had told PEOPLE that he would never get married again.