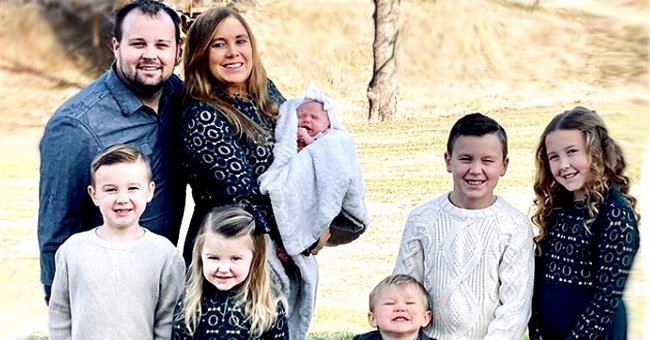 instagram.com/annaduggar
Josh Duggar's Wife Anna Shares Adorable Snaps of Her Kids Eating Lettuce Tacos

Anna Duggar is taking a unique and healthy approach to dinner time at her house. Luckily, her kids are all for the redesigned tacos recipe and are eager to dig in.
On Wednesday, Anna Duggar took to Instagram to give her followers a peek at what her family's dinner time sometimes looks like. There were lots of green to go around.
Anna, 31, shared three photos showing as her eldest Mackynzie, 10, and Michael, eight, as well as four-year-old Meredith, were all about to consume special tacos for dinner. The post is found below.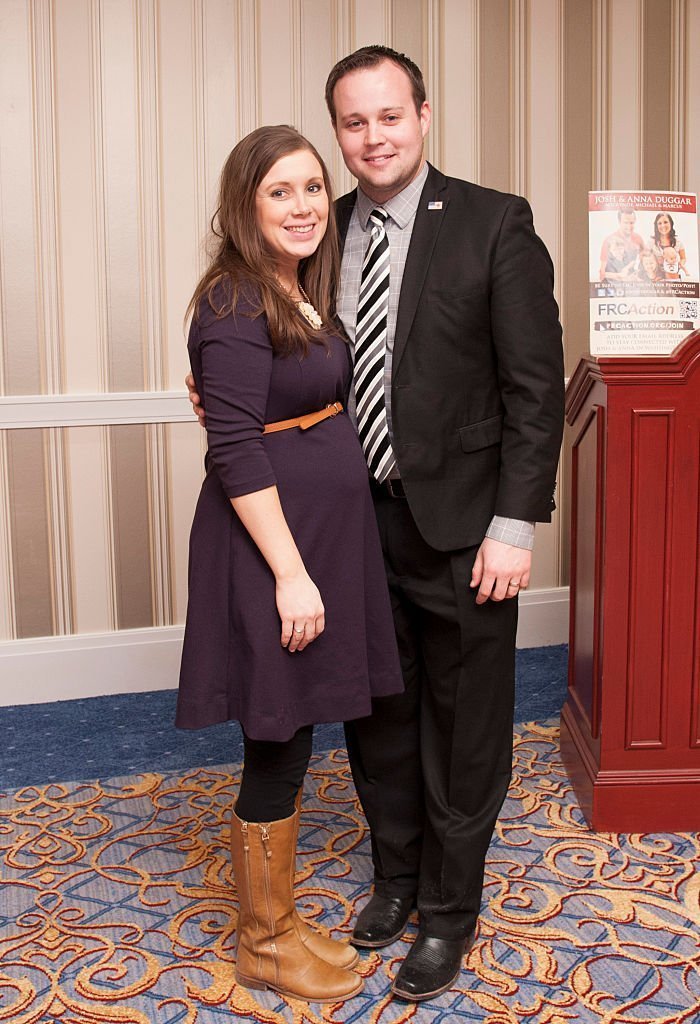 Anna Duggar and Josh Duggar pose during the 42nd annual Conservative Political Action Conference | Getty Images
Healthy tacos for kids
In the first shot, Mackynzie and Michael sat down at a wooden table with white plates in front of them. On each were what Anna revealed in her caption to be "lettuce tacos."
The healthier version of tacos, Anna's twist on the snack involved using romaine lettuce in place of the regular taco shells. Each child selected their toppings for the meal.
Anna reveals ingredients
Mackynzie and Michael each held up a taco to their mouth in the shot. Similarly, the next slide showed Meredith with a funny and passionate look on her face as she was excited to devour her taco.
The last picture displayed the ingredients Anna used to make the delicious and healthy treat. In the comments, fans praised her for the creation and shared their own taco stories.
Maryella the twin
Anna and Josh are parents to six kids in total, with their youngest, Maryella, being born last November. They also share six-year-old Marcus and two-year-old Mason.
A couple of days ago, Maryella celebrated her two-month landmark, and Anna shared gorgeous pictures of her newborn. Upon seeing them, her followers instantly compared the tot to her brothers.
"She looks a lot like Mason in the first pic," one person said. Another noted that Maryella looks like Marcus, too. Anna responded and agreed, saying she calls Maryella Marcus' twin sometimes.
Anna's parenting is criticized
The lettuce dinner comes in stark comparison to when Anna shared a picture of son Mason drinking applesauce through a jar earlier this month.
Some of Anna's critics concluded that she doesn't watch her children closely enough, alluding to incidents in the past in which she allegedly lost track of her kids.
Bittersweet Christmas photos
Things were less judgemental back in December when Anna and Josh shared family Christmas photos during the holidays. They also took the opportunity to remember the late Mary Duggar, who passed last year.
The bittersweet yet heartwarming photos were telling of good things to come as we see so far this year for the large family. We hope the kids always have an appetite for healthy meals.
Please fill in your e-mail so we can share with you our top stories!