Josh Duggar's Wife Anna Shares Sweet Photo of the Couple and All of Their 6 Cute Kids
Proud mother Anna Duggar shared a new picture that showed her entire family and fans couldn't stop hitting the like button.
Anna Duggar welcomed her latest bundle of joy and sixth child with her husband, Josh, on November 27, the day before Thanksgiving and  she is loving every bit of it.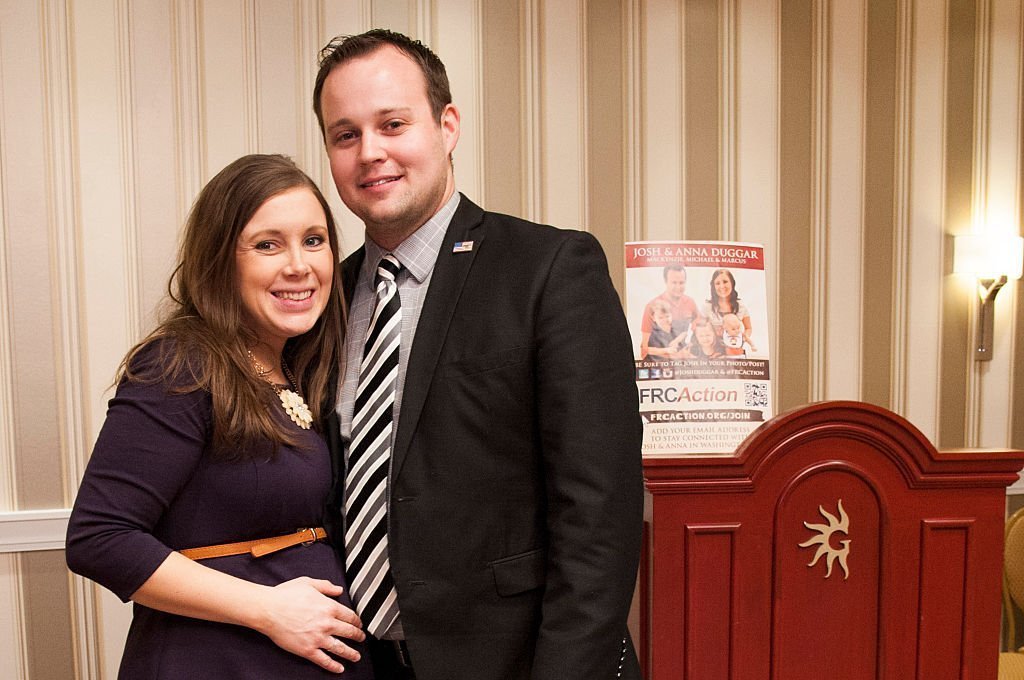 According to Inquistr, the reality television star appeared to be getting back to normal after she shared a sweet family pic on Instagram. In the photo, the mother-of-six was seen holding her 10-day old baby, Maryella Hope – who appeared to be asleep in a front carrier.
Although fans noted the tiredness on the new mother's face, it was also easy to note that Anna is happy with her children around her.
Meanwhile, Josh offered a helping hand as he lifted their youngest son, Mason, who is rocking a blue sweater, in his arms. In the front were their oldest daughter, Mackynzie, Meredith, Marcus, and Michael – who all looked fantastic in their outfits.
The post, which Anna simply captioned, "Family of eight," has over 50,000 likes since it went up some hours ago.
Fans took to post's comment section where they speculated if Anna was aiming to replicate her large family which had eight children.
According to She Knows, all eight Duggar children appeared on camera during a 2012 episode of "19 Kids and Counting."
Anna and her siblings were brought up in a religious manner that didn't permit them to talk about her interest in Josh after she met him as a teenager in 2006.
The publication claimed that any talks about feelings occurred during a weekly 15-minute chat with her mother, Suzette. From the look of things, it appeared as though Anna was ready to marry Josh as soon as possible.
So, it came as a surprise when the teenager insisted on not getting engaged until she clocked 18. According to Romper, Josh stuck with his partner's decision and popped the question on the exact day she became 18.
Although many came to know her after she got introduced as Josh's love interest, Romper reported that Anna had many sides to her. One of those sides includes the fact that her parents spent most of their lives working as prison ministry missionaries.
That act meant that Anna would often tag along to the prison with her parents, Mike and Suzette, to speak with women inmates.
Romper also pointed out that she has occasionally spoken about these experiences on some episodes of "19 Kids & Counting." This tidbit of information made her more endearing to fans who have often praised her for her kind heart.