Kobe Bryant Was All about Being a Dad before Basketball Coach When It Came to Training Daughter Gigi
Kobe Bryant revealed in an interview before his death how he felt about being his daughter Gianna's coach.
In November 2019, Kobe Bryant sat down for an interview with CBS This Morning in which he revealed how he dealt with being his daughter Gianna's basketball coach.
It was to be one of the last interviews he ever gave, but it opened up his relationship with 13-year-old Gigi and his commitment to fatherhood.
The 13-year-old dreamed of playing college basketball and for the WNBA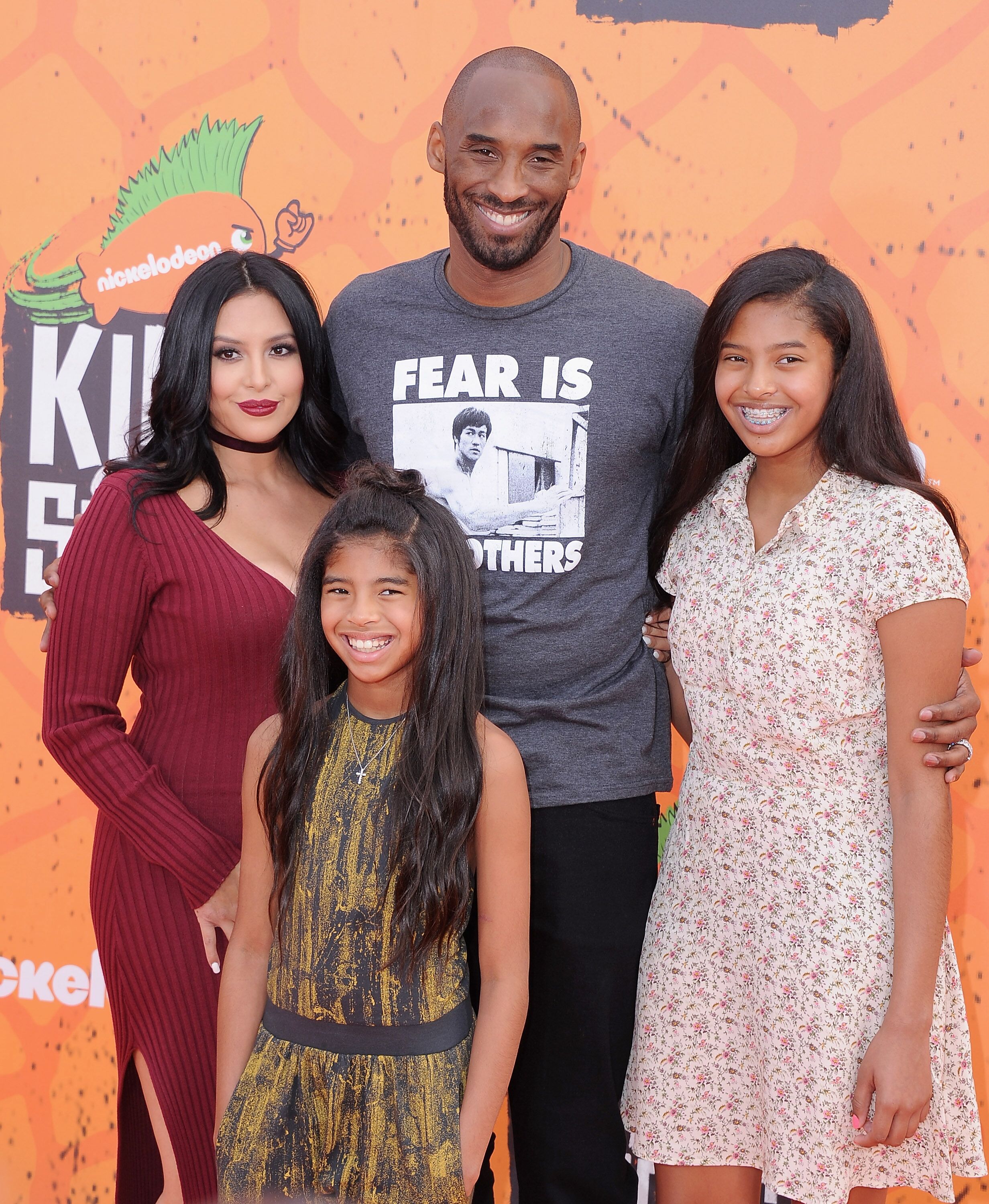 KOBE BRYANT - WEARING THE DAD HAT
Two months before a tragic helicopter crashed claimed Kobe's life and that of his beloved 13-year-old mini-me, Gianna, he expounded on his relationship with her, and how he dealt with being her coach.
For Kobe, there was no contest. He was Gianna's dad first, and here coach second. He said:
"I make sure she knows that I love her whether she plays well or plays like (badly)."
Anyone who has seen Kobe play will remember a determined perfectionist, who drove himself to impossible lengths - but Kobe the dad was a very different man. He explained:
"You have to show her that after a tough game, you get in the car and it's forgotten."
KOBE BRYANT'S LEGACY OF EXCELLENCE
For the Bryant family, the loss of their husband and father, and of a beloved sister and daughter is devastating, but one thing his three surviving daughters will have as a legacy is his sterling work ethic. His determination and his pursuit of excellence are an example to all who knew him.
Of his four daughters, Gianna was the one who promised to continue Kobe's legacy on the basketball court.
The 13-year-old dreamed of playing college basketball and for the WNBA, but sadly it was not to be.
What remains is a heartbreaking dream of what might have been and some sweet memories of the Black Mamba and his "Mambacita."
VANESSA BRYANT WAS PLANNING ON HAVING A BOY
The Bryants welcomed their fourth child Capri on June 20, 2019. Capri was also the Bryants' fourth girl, joining her sisters Natalia, 17. Gianna, 13, and Bianka, 3.
Kobe Bryant revealed that although he loved being a girl-dad, his wife Vanessa was eager to try for their fifth child - and hopefully it would be a boy.
Vanessa wanted a son who would be mommy's boy, as opposed to her four daughters who had their besotted dad wrapped around their fingers.
Sadly, the horrific chopper accident on January 26 that claimed the lives of Kobe, as well as their daughter Gianna, ended Vanessa Bryant's dream of a little boy to follow in his famous dad's footsteps.