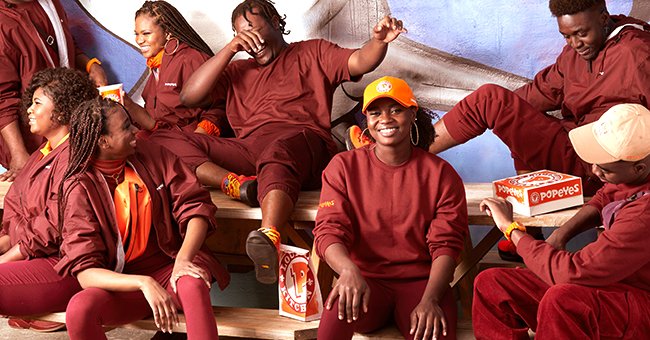 Twitter/PopeyesChicken
Popeyes Launches Clothing Line That Looks a Whole Lot like Beyoncé's New Ivy Park x Adidas Collection
The similarity between Beyonce's Ivy Park x Adidas collection and Popeyes' uniforms prompted the chicken chain to launch a limited edition clothing line with a marketing strategy inspired by Ivy Park's promotional images.
If you're one of those who missed Beyonce's recent sold-out Ivy Park collection, Popeyes proposes an alternative. According to reports, the fried chicken chain's employee uniforms are identical to Beyonce's pieces, and Popeyes is cashing in on that similarity.
It's important to note that Popeyes is a favorite pit stop of Beyonce, which begs the question, why does her clothing line resemble that of the chicken sandwich chain's uniforms? Even the use of the colors Burgundy red and golden orange, which is Popeyes signature colors, is curious.
Fans have theories explaining why Beyonce would pattern her clothing line after the uniforms.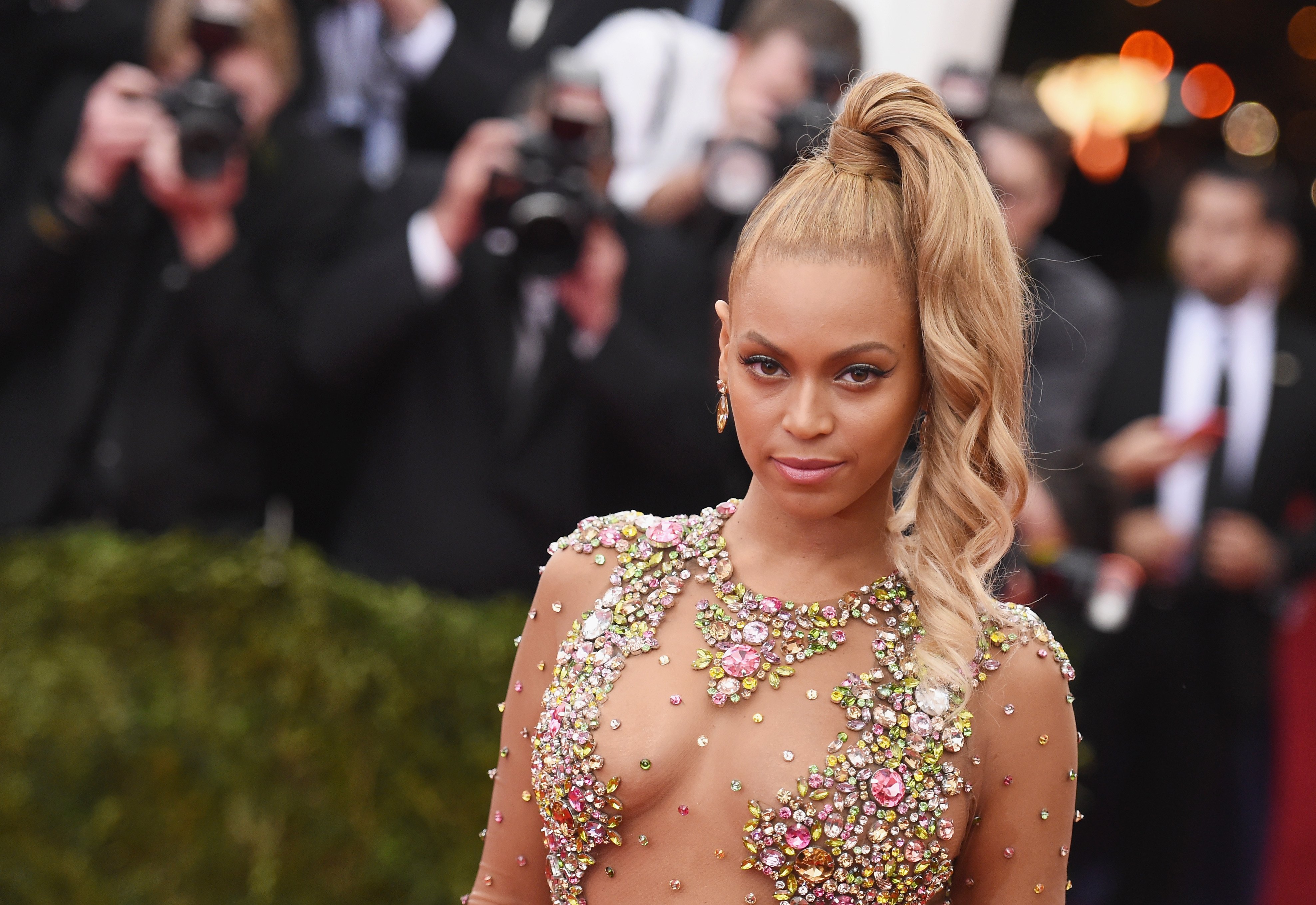 Beyoncé attending a Benefit Gala in May 2015 in New York City | Photo: Getty Images
WHY TWITTER IS ABUZZ OVER BEYONCE'S IVY PARK COLLECTION
Beyonce launched her Ivy Park x Adidas collection earlier this month. The capsule features gender-neutral casual clothing ranging from jumpsuits to cargo pants, to hoodies, cycling shorts, and dresses. It also features accessories and footwear.
But just as her collection sold out in one day, tweets came pouring in pointing out its similarity to Popeyes' employee uniforms. Beyonce has a lifetime membership card with the chain which guarantees her free chicken for life. But it would seem her loyalty to the brand goes far deeper.
Fans have theories explaining why Beyonce would pattern her clothing line after the uniforms.
"Y'all. Beyoncé choose that color scheme because she knew that it would sell out as fast as the Popeyes chicken sandwich did," wrote one theorist.
"OMG! Beyonce designed her Ivy Park x Adidas collection in the Popeyes Chicken Sandwich colorway. I stan a marketing Queen!" another said in admiration.
POPEYES' INGENIOUS RESPONSE
Banking on the success of Ivy Park, Popeyes' marketing team decided to ride on this glaring similarity. Thus, it launched a limited-edition collection of jackets, tops, and baseball caps.
In a statement on Wednesday, the company introduced its collection by hinting at its predecessor.
"Popeyes is offering fashion seekers who missed the boat the first time a chance to score something nearly identical. Enter a fast food fashion collection that features some of the brand's most iconic maroon and orange uniform designs."
FLATTERY THROUGH IMITATION
Picking up from Beyonce's marketing strategy, the chain patterned its promotional images after Ivy Park's. Actual Popeyes team members imitated Beyonce's looks and poses, as she modeled her own line complete with the identical grey background.
At times, Popeyes would improvise such as in the case of a photo of Beyonce riding a bike. Popeyes' version featured its model sitting on a moped with a Popeyes delivery box behind.
Popeyes' 10-item collection is more affordable than Ivy Park's with items ranging from $10 to $40. All proceeds will reportedly go to the Popeyes Foundation which offers support to communities in need.
Please fill in your e-mail so we can share with you our top stories!