Michael Douglas on His 'Darkest Moment' Which Included Son's Addiction and Cancer Battle
Academy award-winning actor Michael Douglas has had an outstanding career spanning more than five decades. However, he has gone through some very challenging times.
Being the son of Hollywood legend Kirk Douglas, it was only natural for Michael to become an actor. His first gig as an actor came in 1966 when he worked as an extra in his father's film "Cast a Giant Shadow."
Michael Douglas' son spent almost seven years behind bars.
MICHAEL DOUGLAS' CAREER
His breakthrough role came three years later on the special for TV show "Playhouse" titled "The Experiment." Over time, he kept receiving parts in films such as "Adam at 6 A.M." and "Hail, Hero!"
Due to his performance in the latter, he received a Golden Globe nomination for Most Promising Male Newcomer.
While Michael's career was already prominent in the entertainment industry, the project that catapulted him into a star was "Streets of San Francisco." In it, he worked next to Karl Malden and portrayed a young inspector named Steve Keller.
Later, he got starring roles in "The China Syndrome," "Romancing the Stone," and "Fatal Attraction." So far, the actor has won two Oscars: one as a producer for "One Flew Over the Cuckoo's Nest," and one as an actor for "Wall Street."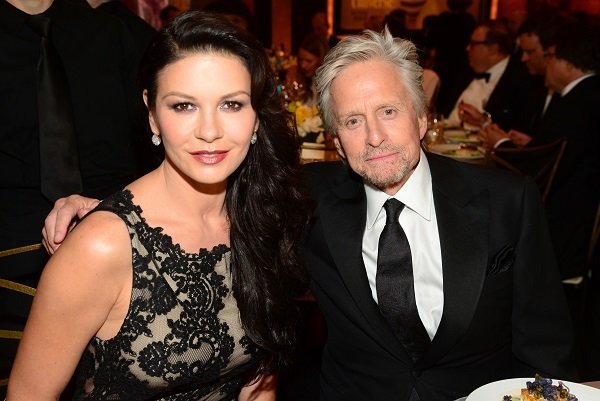 As per Michael's romantic life, he is currently married to his second wife, actress Catherine Zeta-Jones. With her, he has two children: son Dylan Michael and daughter Carys Zeta, born in August 2000 and April 2003, respectively.
Before Catherine, his wife was Diandra Lukar, the daughter of an Austrian diplomat. The ex-couple was married between 1977 and 1995. Together, they had one son, Cameron Douglas.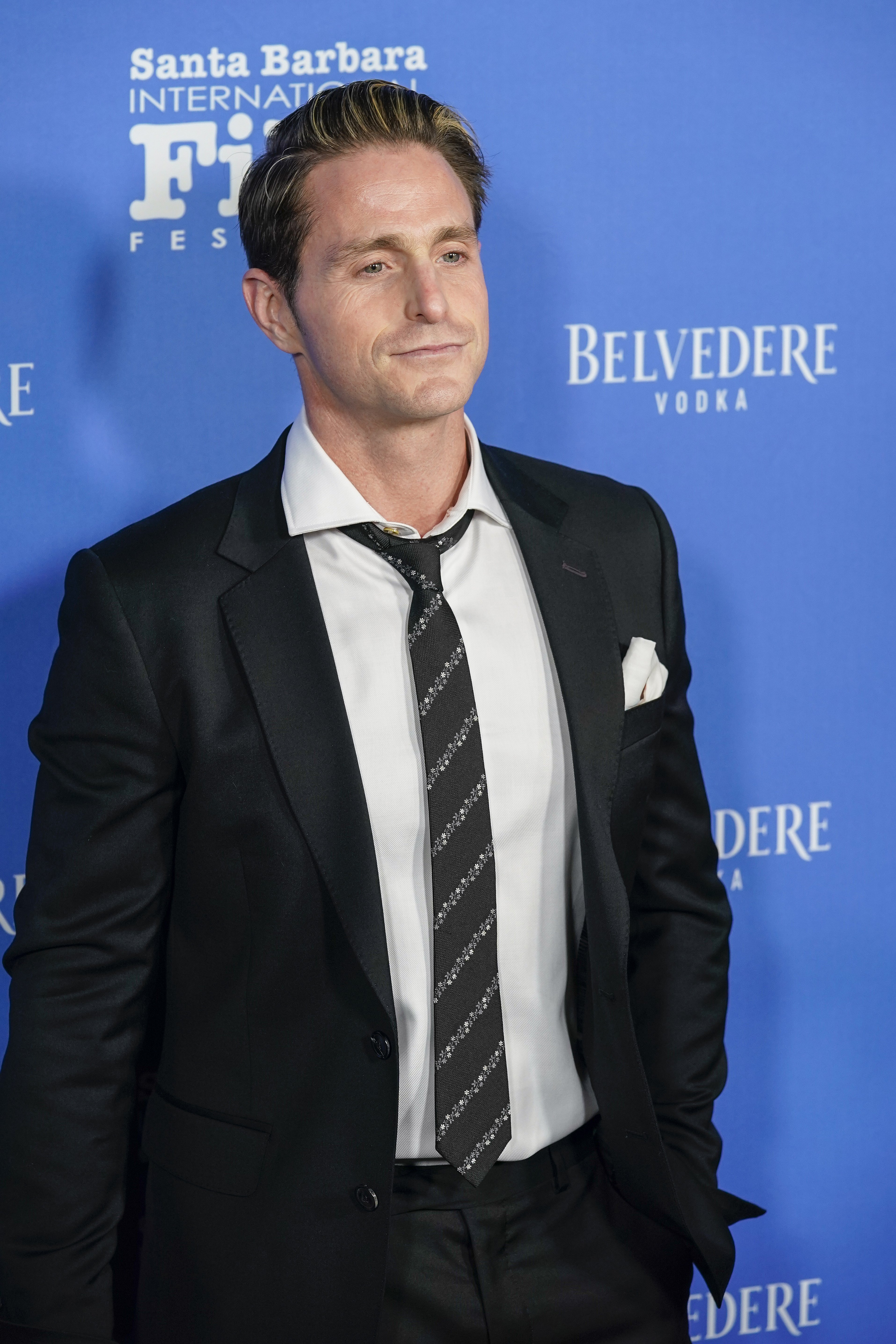 MICHAEL'S CANCER
Unfortunately, the actor has gone through some very challenging times in his life, including oral cancer. He initially talked about his diagnosis in the summer of 2010 in the middle of a publicity tour for "Wall Street: Money Never Sleeps."
At that point, Michael Douglas' cancer was reported as throat cancer. However, the actor admitted that the malignant cells were actually in his tongue.
The reason why he didn't tell the whole truth about his diagnosis was to protect his career. According to his doctor, if he had to undergo surgery for tongue cancer, he could lose part of his tongue and jaw.
Thankfully, Michael Douglas' "throat cancer" was beaten after getting an aggressive form of radiation and radiotherapy for five months.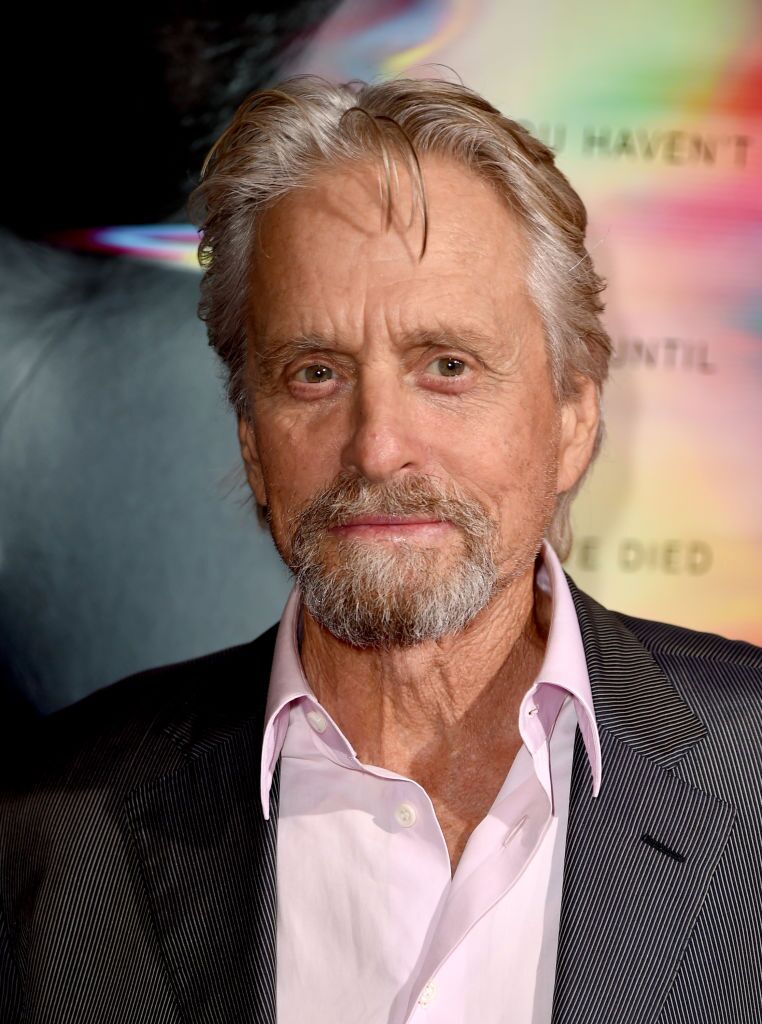 MICHAEL DOUGLAS' DARKEST MOMENT
Although it was definitely difficult, the actor opened up about his "darkest moment" during an interview with Fox News, and it was more related to his oldest son than to his health. He confessed:
"My oldest son, Cameron […], has struggled with addiction for most of his life, and was a serious heroin addict, which eventually brought him into federal prison."
The actor added that his heart broke when he learned the amount of time that Cameron would spend in jail as it happened shortly after getting his cancer diagnosis. He even labeled the experience as a "one-two shot."
Michael Douglas' son spent almost seven years behind bars before being released on August 1, 2016. On December 18, 2017, he welcomed his first child, daughter Lua Douglas, with Brazilian actress and yoga instructor Viviane Thibes.
In the interview, the actor talked about his 103-year-old father, who, at that time, was months away from turning 100. Michael said that Kirk had a pretty long ponytail, but he suddenly decided to cut it.
When asked about the unexpected decision, Kirk said that with short hair he looked younger!
At the moment, Michael Douglas is 75 years old and still active in the entertainment industry. He is expected to voice over Hank Pym in the upcoming Marvel TV series "What If…?"