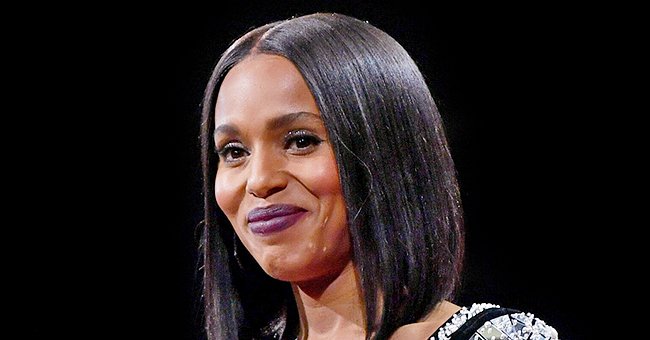 Getty Images
Kerry Washington Stories That Remind Us Why We Love Her so Much
This talented actress has delighted everyone, and we know why. In addition to his excellent work in front of the cameras playing Olivia Pope in Scandal, Kerry did an extraordinary job alongside President Obama to bring the arts back to public schools.
In addition to playing a character who is responsible for hiding under the carpet the dirty rags of the powerful people in Washington D.C., the actress keeps her agenda full of commitments and occupations. She is also married and has a couple of beautiful daughters.
We will see that from a young age, Washington has been clear about her interest in the arts, that she has developed a solid career as an actress and what skills she acquired in her training that have helped her get the place she now occupies on everyone's screens and hearts.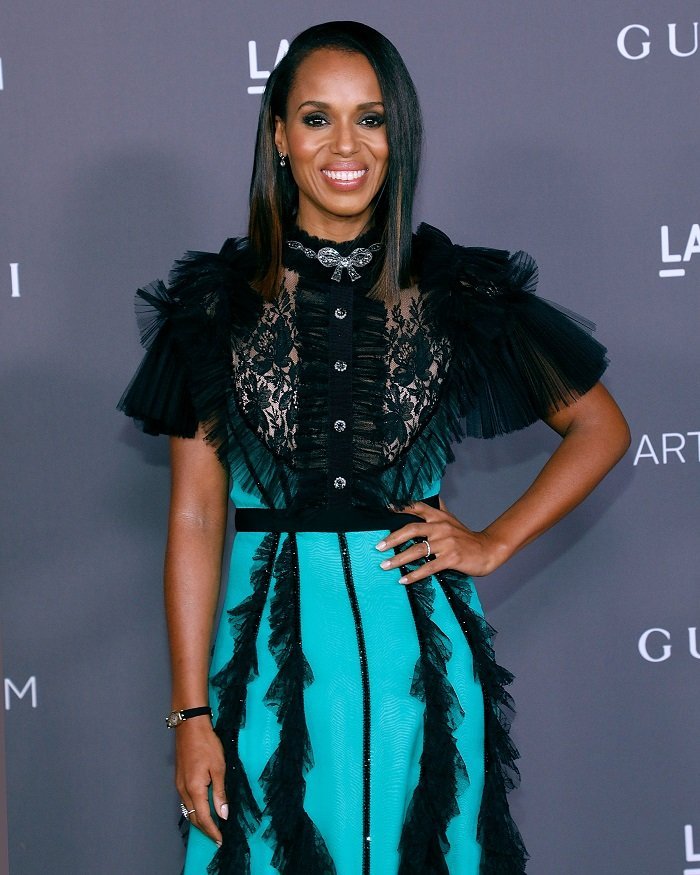 Kerry Washington I Image: Getty Images
BEGAN TO ACT VERY YOUNG
Washington began taking acting classes at age 13 at the Education Theater Company in New York. She attended a private school called Spence School in Manhattan where she studied high school.
At school, she was part of a group of girls' a capella singing called Triple Trio. Surprisingly, the lead singer of this group was Gwyneth Paltrow. After finishing school, Kerry attended George Washington University where she graduated.
SHE WAS A STUDENT OF JENNIFER LOPEZ
Kerry Washington grew up in New York, in the Bronx. And, she took advantage of all the incredible things the city had to offer, including dance classes at the Bronx Boys & Girls Club. She had a regular teacher named Larry, as well as an occasional substitute teacher named Jennifer.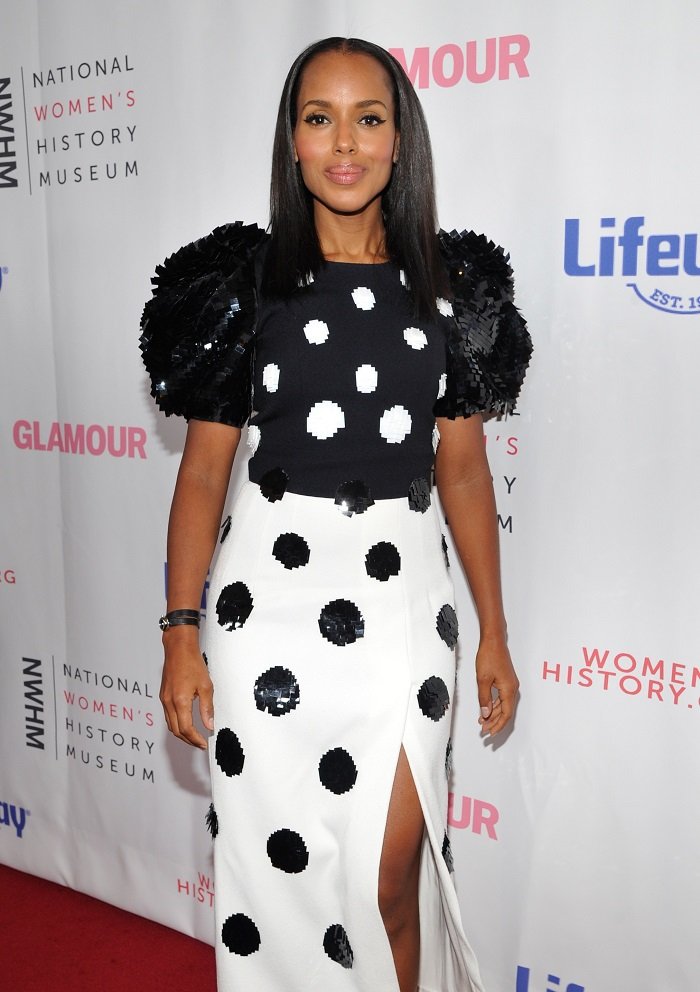 Kerry Washington I Image: Getty Images
While Kerry was perfecting her dance skills, Jennifer decided to move to Los Angeles because she got a role. Amazing, Jennifer Lopez was Kerry Washington's children's dance teacher.
HER MOTHER CRIED WHEN SHE TOLD HER SHE WANTED TO ACT
Telling parents that the chosen career belongs to the world of the arts is always difficult. They imagine that their beloved children will end up as vagrants, meeting and frequenting friendships of doubtful reputation.
So when Kerry's parents, who belong to the educational elite and struggled to give their daughter the best education, they heard their precious daughter tell them that she wanted to pursue acting, her mother literally began to cry. She did not want her daughter to experience rejection and preferred her to be a lawyer.
MADE A TRIP TO INDIA
When Kerry finished college, she decided to take a trip to India to learn about Hindu theater. There she studied a lot, although she was never on stage, the experience has helped her in her performances as an actress.
In addition, during her stay in India, she took the opportunity to study Yoga and become a certified instructor. However, her favorite exercise routine is not yoga, but Pilates. She is totally involved with it, to the point that in her dressing room on the Scandal set, she has a mini gym.
SHE'S FAN OF OPRAH
Oprah is an absolute legend, who went from being a regular employee in a news network to a superstar business tycoon. Her latest project, Super Soul Sunday, and has won a lot of fans, including Kerry Washington.
Kerry was invited for one of the episodes and did not appear without knowing what the show was about as she had watched each episode. If Kerry ever decides to leave the performance, she would be a worthy successor to Oprah: she is great in front of the camera, she has talent, and she always has something interesting to say.
DON'T LIKE TO DRINK
Scandal's fans know that Olivia dies because of red wine. It is her favorite drink, and she makes it clear whenever she can. However, Kerry is far from the likes of her character. She has more natural tastes because she is a fan of pineapple.
This tropical fruit is the delirium of the actress, who has also commented that she does not usually drink. Her average alcoholic beverage is two or three a year. As it is very light, every time it takes several days to recover, so she prefers to leave it for when she does not have to work the next day.
YOUR ICONIC CHARACTER IS REAL
Olivia Pope is so amazing and powerful to handle the situations she faces that sometimes she seems too good to be true. The surprise is that she is not a fictional character. It turns out that Shonda Rhimes was inspired to create the Scandal character in a woman named Judy Smith.
Judy is a lawyer and crisis manager like Olivia, she has her team, Smith & Company, close to where Olivia Pope & Associates is. She has also worked with several personalities and it is very likely that we have heard of some of her cases, without knowing that it was her.
With so many amazing things about this young actress, who still has a lot to contribute to the entertainment world, there is nothing left but to wait anxiously for the next project she will be involved in.
Being a passionate activist who does not stop to say what she thinks, it is not surprising that President Obama has called her to be part of a select group of actors who would go to schools in poor places and encourage them to continue with a career in the arts. You have to follow dreams but with intelligence.
Please fill in your e-mail so we can share with you our top stories!