Kim K Is Preparing for Bar Exam Using Practice Tests That Have Personalized Questions Geared Towards Her Brands
Beauty Mogul and aspiring lawyer, Kim Kardashian West gave her Instagram fans a sneak peek of how she intends to ace her Bar Exam using "funny" questions.
Kim is never one to shy from sharing intricacies of her lifestyle with her fans. Recently, she took to her Instagram story to show off how ready she is getting for her exams.
By enlisting the help of a firm responsible for setting questions for law school students, "JD Advising," the onscreen diva is using her life as examples.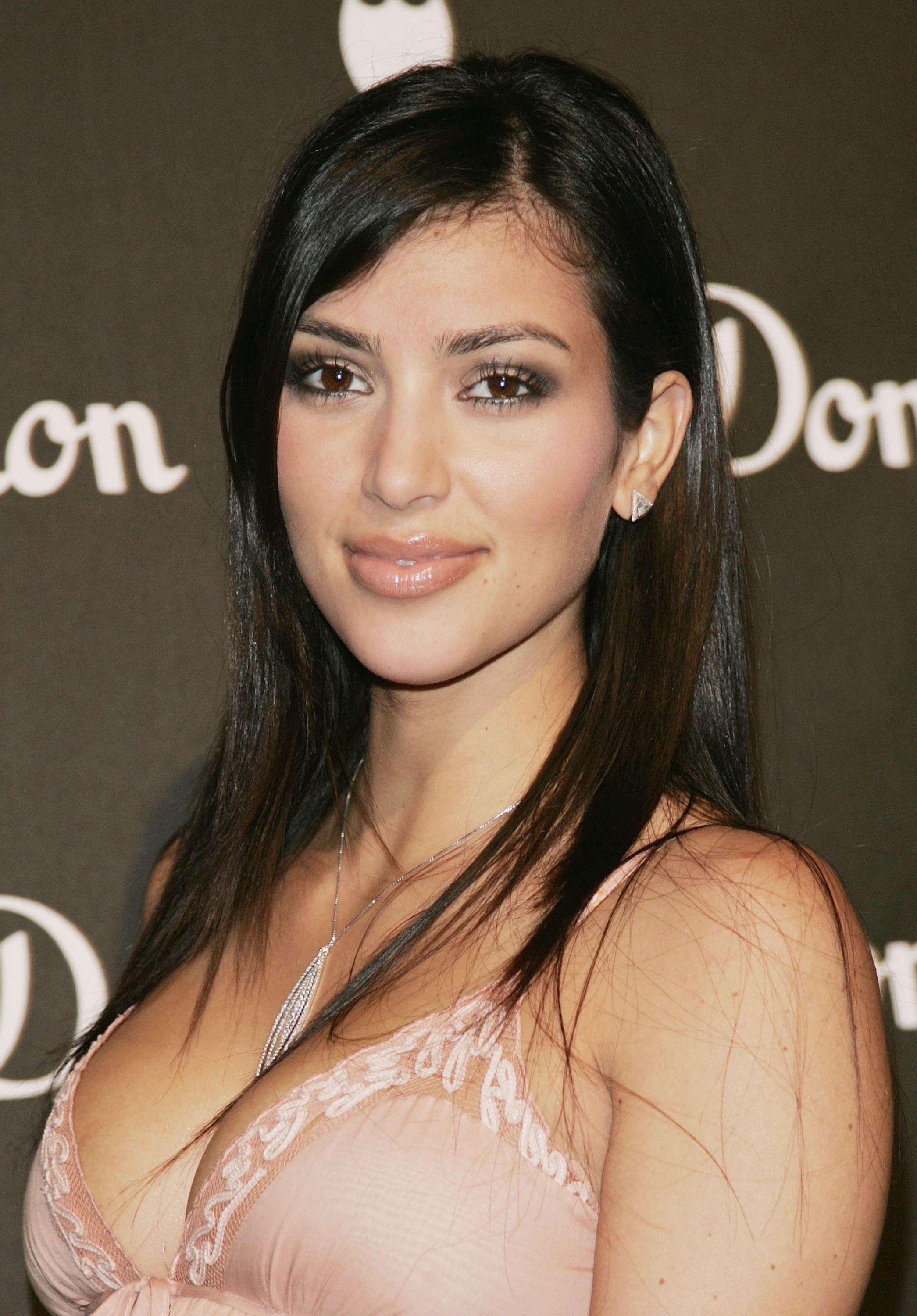 The first analysis centered on the 39-year-old's "boyfriend" accidentally setting fire to a portion of her house after putting on the grill.
The questions that accompanied the story aimed at identifying the perpetrator's actions and labeling it. With a heading that read:
"Which of the following, if true, will serve as a defense to arson at common law?"
Another question was coined using North West, Kim's oldest child, as the lead of the storyline.
The KKW Fragrance creator hasn't stopped projecting her admirable lifestyle on her Instagram page.
The "Keeping Up With the Kardashian" star seems determined to come out in flying colors, and her preparations have not been slow-paced even though she has other projects to work on.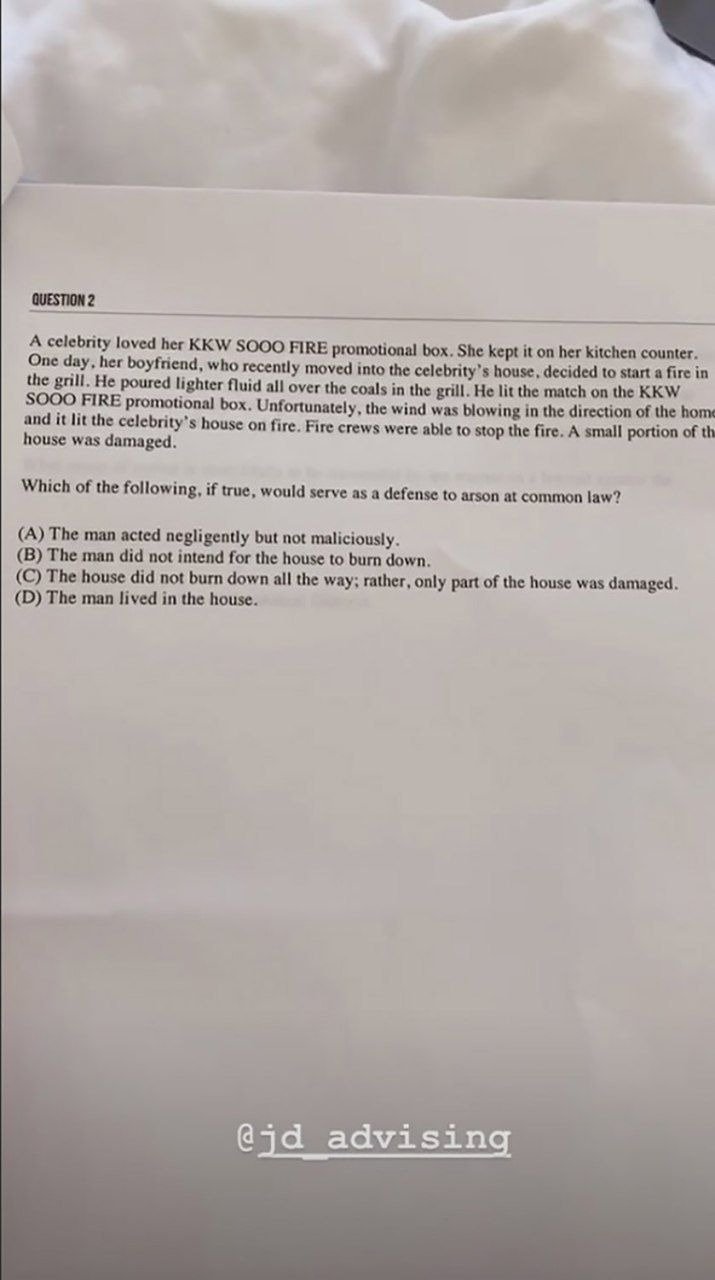 The mother of four opened up on her flair for law and intentions to further her studies to become an attorney early last year.
Although her actions have caused her to come under the reeks of some critics, Kim isn't giving up as a source says that:
"She is focused that this lawyer she wants to do, and she's going to do it regardless of what people think. She's great at multitasking...also a very hard worker."
According to Kim, the nucleus of her study is to help with the country's prison reform laws. The four-year course doesn't only take her time but makes her feel close to her deceased father, who was also a lawyer.
While the onscreen diva has a keen interest in her father's career, her young daughter, North, is also fascinated by her mom's prison visits and is "compassionate " about prison reforms as well. 
The KKW Fragrance creator hasn't stopped projecting her admirable lifestyle on her Instagram page, flaunting her family and her gorgeous looking self in body smashing outfits. 
Mrs. Kim's examination success will assure her completion of the remaining years ahead. Hopefully, she comes top in her Bar papers!