Barack Obama Shows His Ankles in Cropped Chinos & $80 Stan Smith Sneakers While in Malaysia
Former US President, Barack Obama, was spotted wearing fitted grey fancy pants with his $80 Adidas Originals Stan Smith sneakers in Kuala Lumpur, Malaysia. 
In an Instagram post uploaded by Oprah Magazine, it showed the ankle revealing outfit worn by the former United States of America's president and it was captioned, "@barackobama just living his best life."
The former President wore the casual look to the Obama Foundation side event, held at Kuala Lumpur alongside his trend-setting fashion icon wife, Michelle looking as chic as always.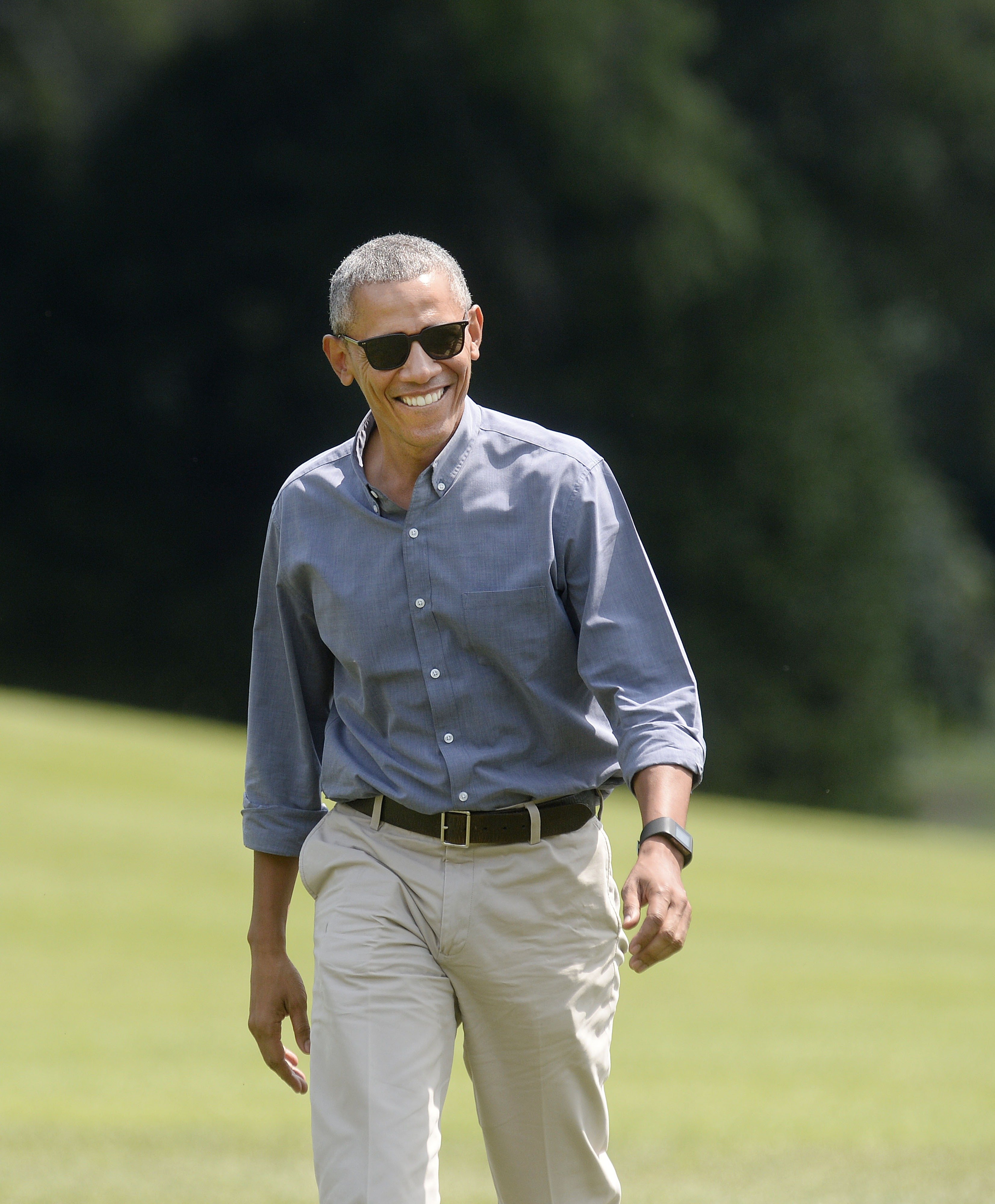 It can be recalled that Barack stated in a 2012 interview that he would only wear grey or blue suits because he didn't have the time to make choices on fashion statements. 
Before his most recent fashion statement, Obama had never really been known for his fashion sense or style, although the dad-of-two has been making efforts to look as re-branded as possible.
From putting on sunshades to wearing his hats backward and even buttoning his shirts incompletely while rocking his shorts, it appears the "Yes We Can" speaker has been enjoying his post-presidential life.
"TeenVOGUE" dropped an entire gallery
for the first African-American president stating that his fashion revolution dates back to his college days at both Columbia University and Harvard Law School.
It was just a few shades different from what fans and supporters of the former President were used to when he worked at the White House. 
The Obamas have taken on a series of projects comprising the multi-year deal with Netflix.
Adidas "Stan Smiths" have been renowned for their level of excellence in products and branding since 1965, deciding to showcase their brand might have been an excellent move for the one-time two-term president. 
After officially exiting the White House with his family in January 2017, the Law School graduate and his wife, Michelle have been up to a lot of things.
The Obamas have taken on a series of projects comprising the multi-year deal with Netflix to produce a lot of movies and series, docu-series and documentaries, and lots more, for their production company, Higher Ground.
Obama also returned to Chicago to carry out his civic roles. Michelle Obama herself struck a record-breaking book deal sometimes in 2017 after their exit from the White House with Penguin Random House. 
The book, a memoir titled "Becoming," was launched in late 2018, selling over 10 million copies, "becoming" one of the bestselling memoirs in history. Fans and avid readers are still very much hopeful of a new release by the former First Lady in 2020.
After a series of travels/tours, the 44th president of the U.S.A has decided to focus his energy into his nonprofit organization, "The Obama Foundation," established in 2014.