Don Diamont from Y&R Celebrates Wife Cindy Ambuehl's 55th Birthday with Heartwarming Photos of Their Family
'The Bold and the Beautiful' star, Don Diamont brings his family together to celebrate his wife, Cindy Ambuehl's birthday, surrounded by their sons.
Don Diamont character's Bill Spencer on "The Bold and the Beautiful" has created a name for himself with all his manipulative schemes, and sleeping with his daughter in law.
Let's just say he's considered as a terrible father and despised member of his family. However, off-camera he is the complete opposite of his villainous character.
Don has been married to Cindy Ambuehl for almost eight years. He is the proud father of seven sons. In honor of his wife's birthday, he brought together his children for a delicious birthday feast.
It is reported, Don lost his father and his sister at a young age, so having a big family was something he had always been searching for. Praising his wife for the home they have built with their blended family he said:
"Cindy has a tremendous goodness — she has an open, warm, loving heart. There's no 'quit' in her. She can take on any challenge. She is tenacious. She's 'Superwoman."
Treating his "superwoman" to a special surprise on her birthday, he took her out for a romantic breakfast. In part of his caption, he gushed:
"I'm blessed to be celebrating this incredible woman‼ Magnificent wife, mother, daughter, sister and professional. YOU'RE OUR SUPERWOMAN‼ If you could just tap dance you'd have every base covered."
Family is very important to the couple. They have twins together. From his first marriage to Rachel Braun, he also has two children, and maintains a close relationship with her two children. 
Adding another family member to his household, Don took in his sister's son after she tragically passed away.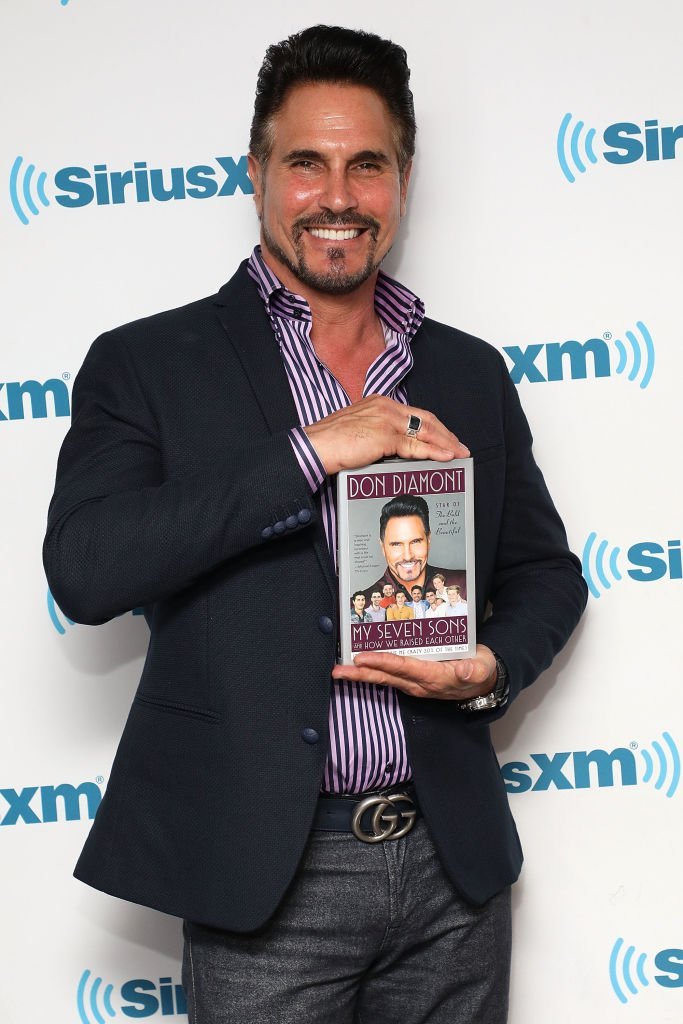 The doting father has written a book about fatherhood and the lessons he has learned from raising his seven sons.
The autobiography was released in 2018 and is titled, "My Seven Sons and How We Raised Each Other (They Only Drive Me Crazy 30% Of The Time)."