Duane 'Dog' Chapman Shares Kiss with Late Wife Beth in Throwback Photo Amid Moon Angell Proposal Rumors
Despite the rumors of his alleged proposal to Moon Angell, Duane Chapman shared an intimate picture of himself and his late wife, Beth Chapman.
Losing a loved one can be very devastating. Irrespective of the time spent with the loved ones, the fact that new memories cannot be made with them is heartbreaking.
Duane Chapman is still feeling that loss despite losing his wife almost eight months ago. The bounty hunter took to Instagram to share a solemn post of himself and his late wife, Beth.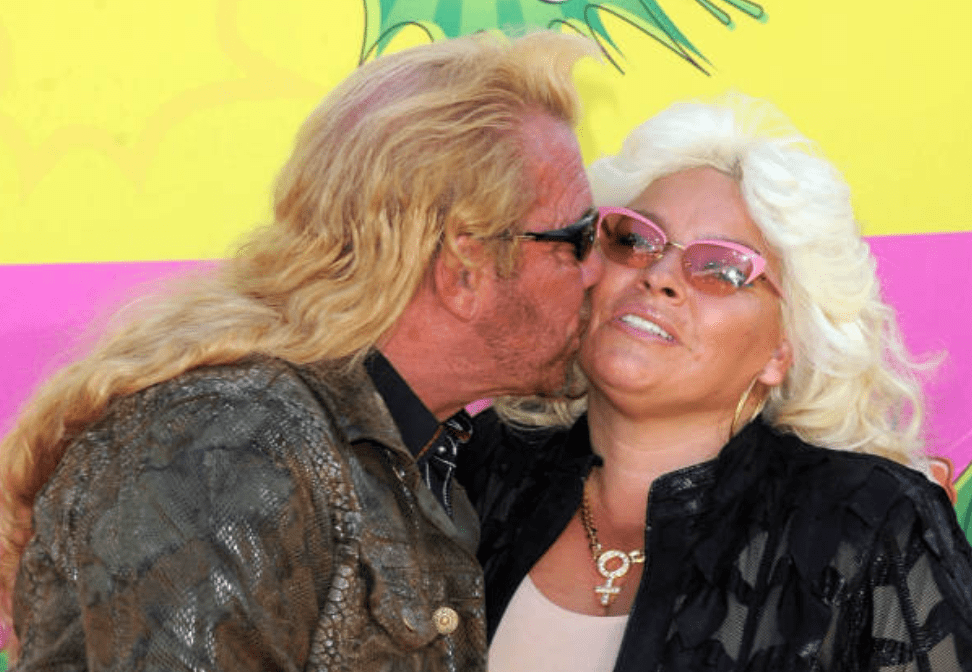 I MISS YOU
In an Instagram post by Duane Chapman, the reality TV star shared an image of himself and his late wife Beth in what looked to be the backstage of an event. He captioned the post with solemn words saying:
"I sure miss you today!!"
The image which showed Duane and Beth leaning in for a kiss while standing in front of a floodlight was ephemeral. The light which cast a glow about the couple made the image endearing and angelic.
BETH'S DEATH
Duane, popularly known as "Dog," got married to Beth over a decade ago, and the two of them were inseparable until her death in June 2019.
Duane has repeatedly said that there will be no other marriage for him.
Beth, who was diagnosed with throat cancer two years before her death, tried fighting the disease but succumbed to it and died while being surrounded by friends and family at the hospital.
FANS UNDERSTAND DUANE'S GRIEF
Fans of the couple took to the comments section to share their feelings with Duane. Some expressed that his pain was profound and warranted. Others stated that he needed to try his best to overcome the grief. One person commented, saying:
"My heart breaks for you losing Beth; it's not easy, praying you can get through this one day at a time. I'm so very sorry."
While others were sympathetic, some expressed confusion over Duane's relationship with his wife's friend Moon Angell whom he has allegedly proposed to.
THE RUMOURS
There have been rumors that Duane "Dog" Chapman is supposedly seeing a family friend of his and Beth's whose name is Moon Angell, a fellow reality star.
Although the reality star has gone on to deny it, there have been social media posts where Duane appreciated Moon thanking her for standing by him.
While some are happy for the 67-year-old widow, some feel it is quite early for him to have a romantic relationship with anyone. One of these being his third youngest daughter Lyssa who has, on several occasions, called out Moon.
Duane has repeatedly said that there will be no other marriage for him, but he is open to being in a relationship to have a companion.