Shannen Doherty's Cancer Is Back: Here Is How the Diagnosis Has Changed Her Marriage
"Beverly Hills 90210" star Shannen Doherty recently revealed she'd been quietly battling stage 4 breast cancer for about a year now. For the actress, the only silver lining from her initial diagnosis back in 2015, was the solidification of her marriage.
Shannen Doherty, a 90s star better known for her roles as Brenda Walsh in "Beverly Hills, 90210," and Prue Halliwell in "Charmed," has been very open about her battle with cancer since she was first diagnosed back in February 2015.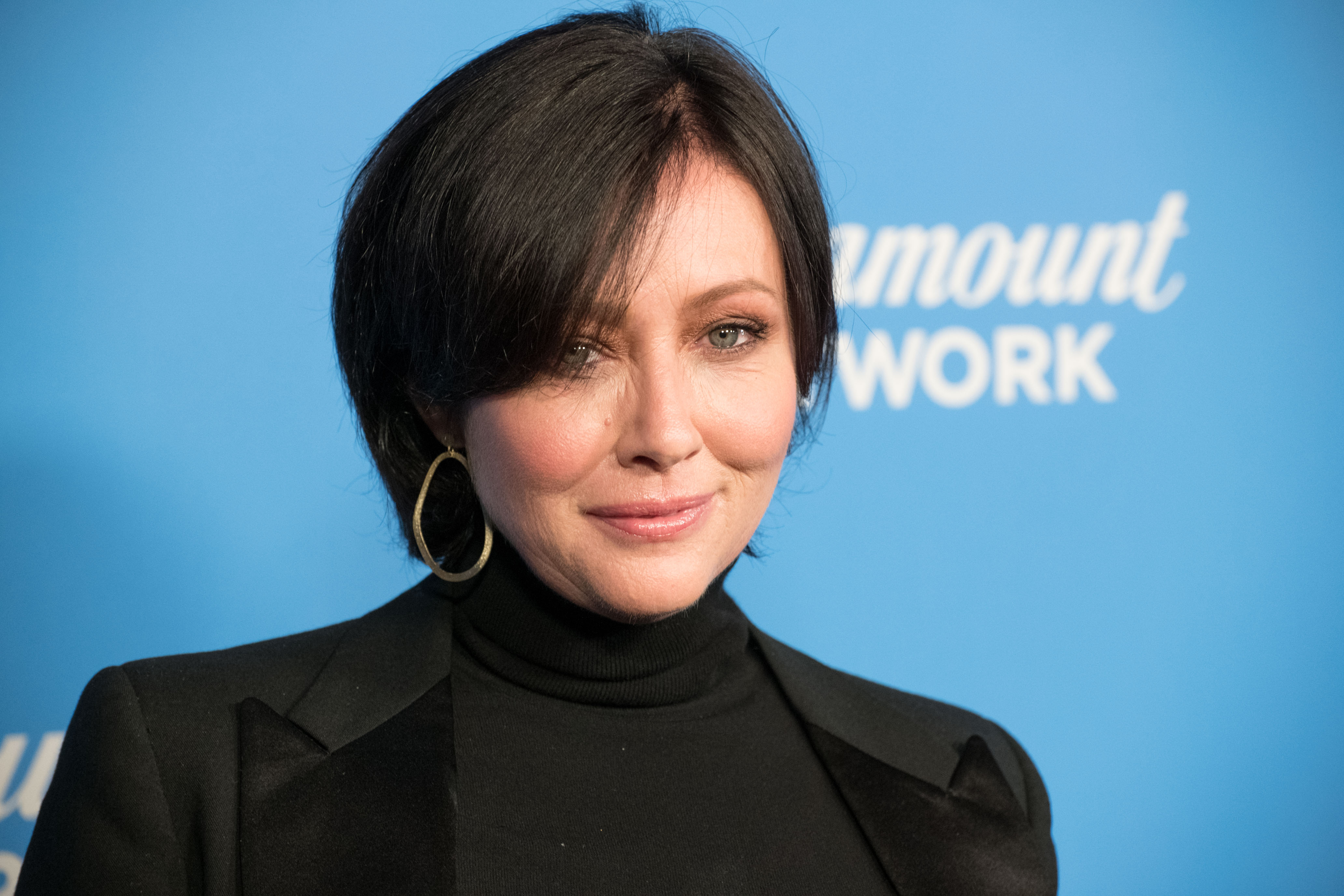 THE FIRST ROUND
The now 48-year-old actress went through a single mastectomy and had to undergo radiation and chemotherapy after the cancer spread to her lymph nodes.
It helps, of course, that her husband still finds her attractive. For the photographer, his wife's resilience and strength are sexier than the concept she had of beauty in her mind.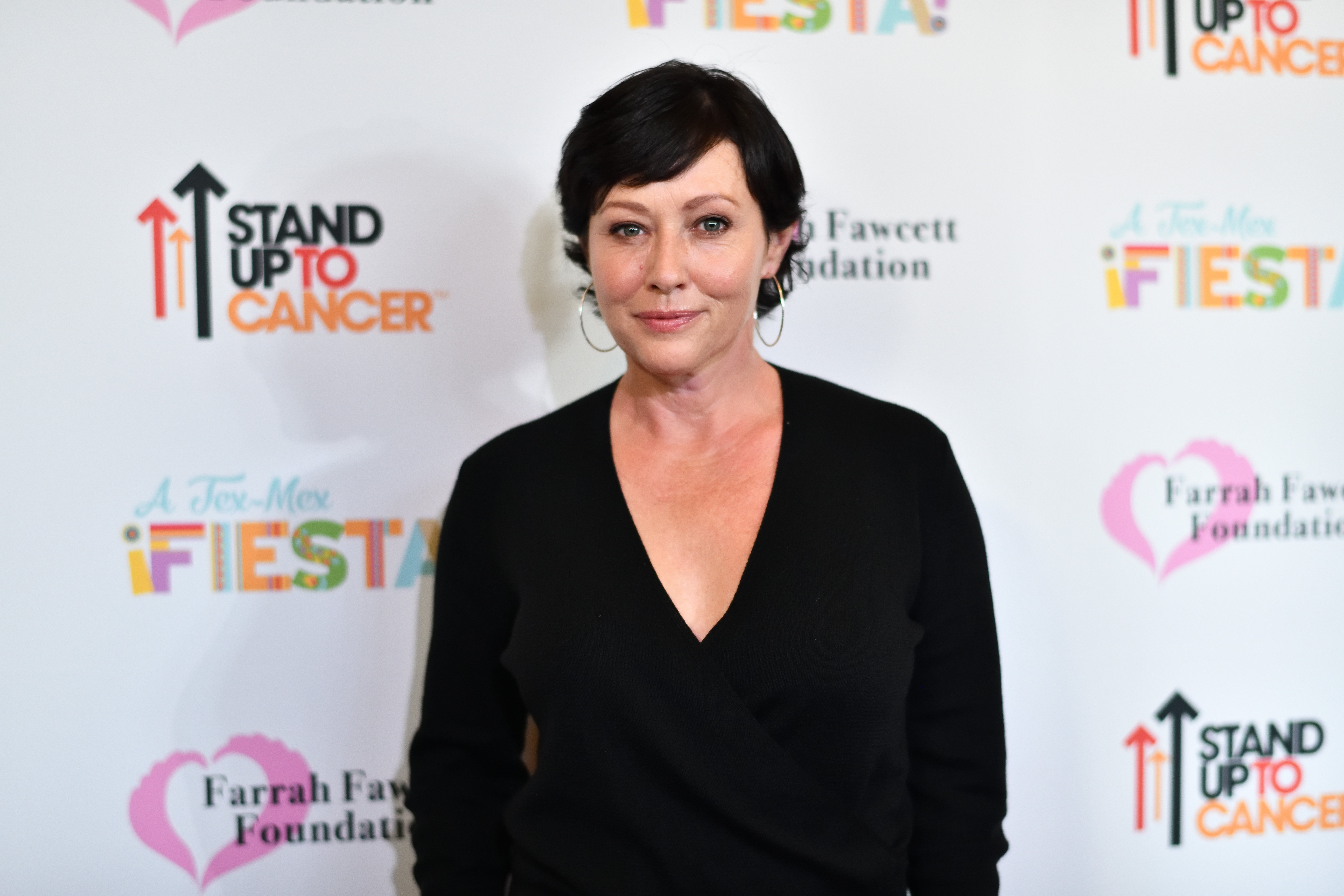 At the time, she shared her journey with fans through Instagram, continually posting updates from the hospital and reflecting on how the disease had changed her life.
Then, in April 2017, Doherty announced she was in remission, and the following year, she underwent a reconstructive surgery known as DIEP flap, an innovative method in which the patient's own skin and tissue are used to rebuild the breast.
"The funny thing with cancer is that once you're no longer on chemo or radiation, people think you're fine, that you bounce back," Doherty told People last year. "But what they don't realize is that your body has been through something so incredibly difficult that your body never fully bounces back."
A SECOND BATTLE
Last year, Doherty reprised her role as Brenda Walsh in "BH 90210," a sequel to the original series. And she also dealt with the loss of her friend and former co-star Luke Perry.
But at the same time, Shannen was going through a personal hell: her cancer came back, now stage four, a year ago.
She recently shared the heartbreaking news in "Good Morning America," and explained that she was doing it because court documents mentioning her condition would be made public in a matter of weeks, adding, "I'd rather people hear it from me."
Shannen said she hasn't really processed the diagnosis because it's a bitter pill to swallow. But she has the support of her mother, who she described as "a ridiculously strong, courageous human being," and her husband, who's equally strong.
Still, Doherty confessed she's worried about her husband, photographer Kurt Iswarienko.
HOW CANCER CHANGED HER MARRIAGE
When Doherty was first diagnosed with cancer, she revealed the news to Iswarienko through the phone, something she admits was a terrible move on her side.
Later, when she arrived home, Iswarienko was waiting for her in the driveway, hugged her and said:
"We are going to get through this. You are going to be OK. We are going to get through this, you're strong, and you're powerful, and you're not going anywhere. You have so much to do in your life. We are going to get through it as a family."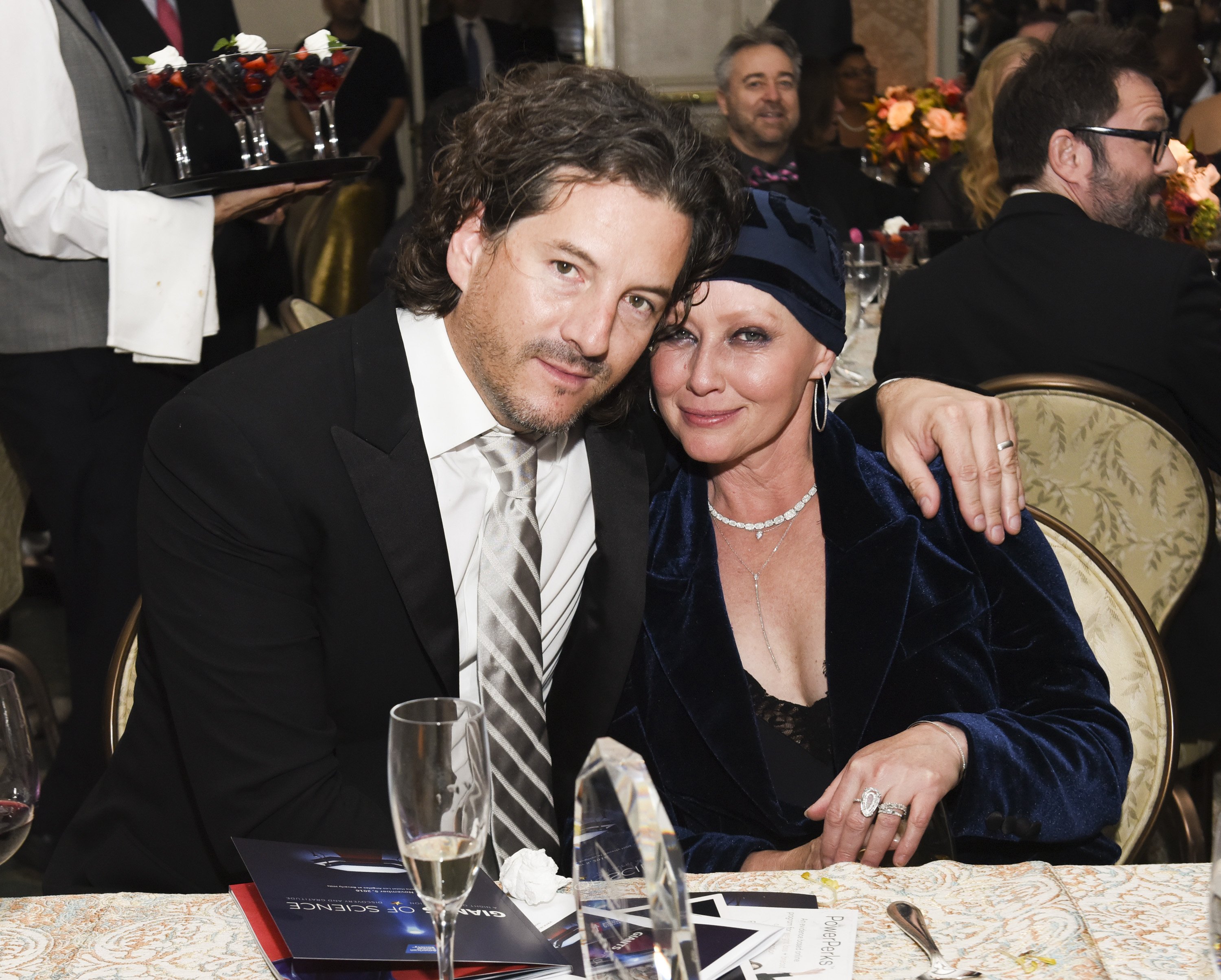 Shannen says her husband, whom she married in 2011, was there for her through every step of the journey, and when she was about to reach the bottom, it was him who helped her find the courage to keep fighting.
Talking to People, Doherty explained that cancer had positively affected their marriage because it solidified their relationship and made them have a deeper appreciation for each other.
"It's not that our marriage wasn't good before," she clarified. "But we were definitely going through some growing pains. We would lock horns on things, and instead of resolving it, we wouldn't speak for a couple of days."
Now, she said, they don't go to sleep mad at each other. "The last time we had a big argument was pre-cancer," she added.
STRUGGLING TO ACCEPT HER BODY
Going through a mastectomy can be a traumatic experience, and for Shannen, it was hard learning to accept her post-cancer body, and not only because of her breasts.
The hormones she took threw her body into menopause, and she gained some weight. On top of that, the aggressiveness of radiation and chemotherapy drain collagen out of the skin, so she's never going to have a wrinkle-free face again.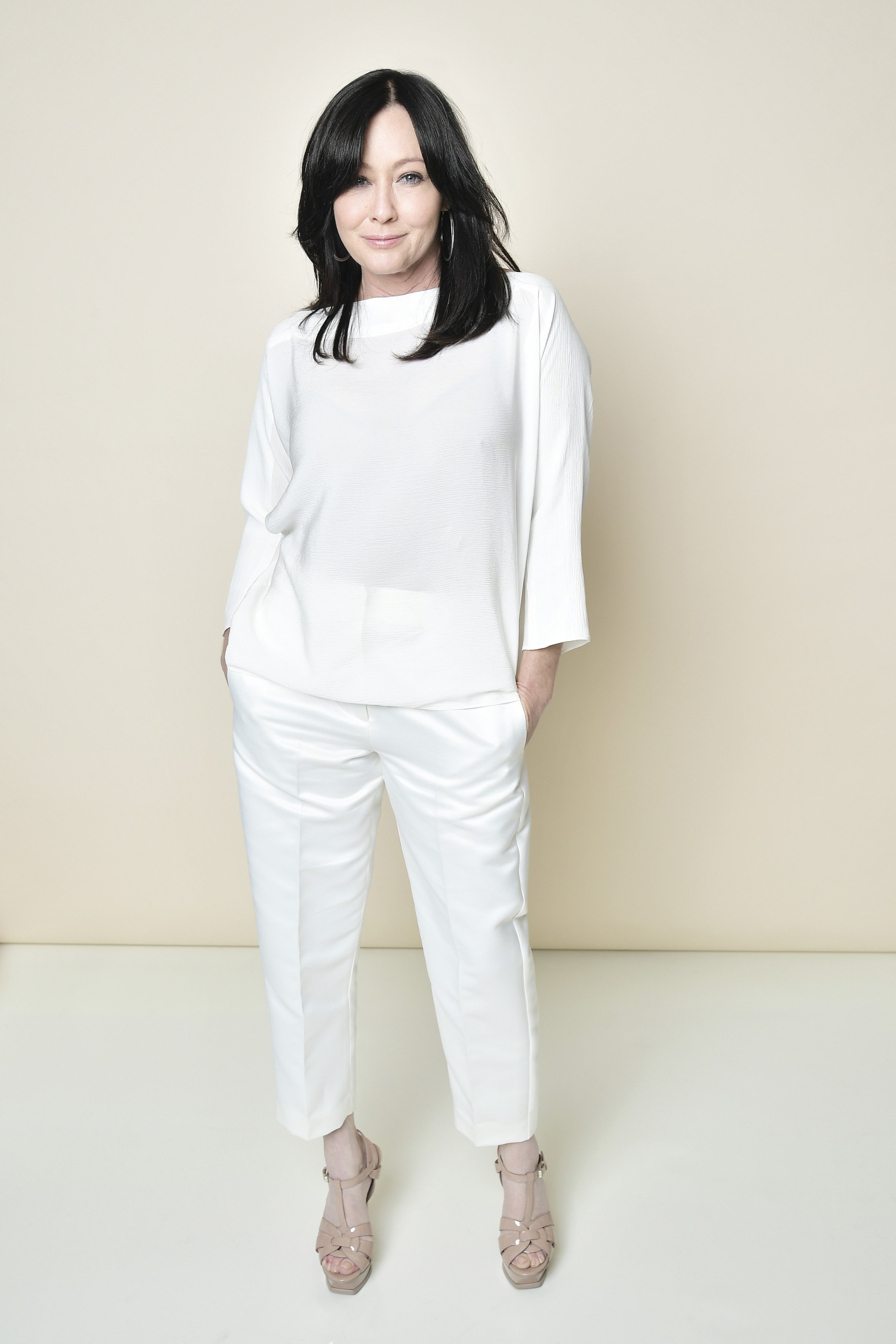 "I'm critical of myself. But there are some things you can't fight," Doherty stated. "I'm trying to be kinder to myself. And I try to live each day as an amazing, precious gift that I've been given."
It helps, of course, that her husband still finds her attractive. For the photographer, his wife's resilience and strength are sexier than the concept she had of beauty in her mind.
"My perception of sexy has changed," Shannen told Health.com. "For me now, sexy is strength. Sexy is vulnerability. Sexy is compassion. Sexy is grace. Why should I care so much about the physical shell?"
Shannen is currently going through a legal battle after suing her insurance company for damages that her house suffered in the 2018's Woolsey fire.
ⓘ The information in this article is not intended or implied to be a substitute for professional medical advice, diagnosis or treatment. All content, including text, and images contained on, or available through this NEWS.AMOMAMA.COM is for general information purposes only. NEWS.AMOMAMA.COM does not take responsibility for any action taken as a result of reading this article. Before undertaking any course of treatment please consult with your healthcare provider.