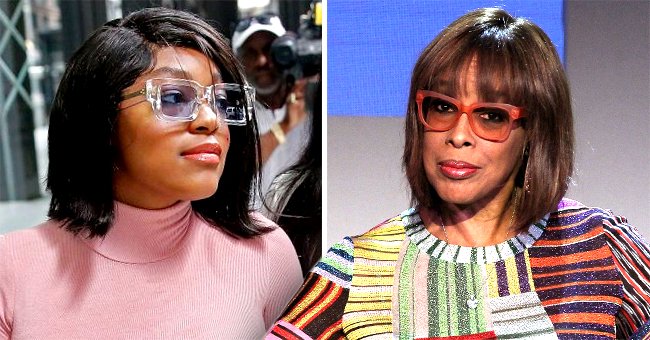 Getty images
Gayle King Is Not Surprised R Kelly's Ex-Girlfriend Azriel Clary Lied during Interview & Just Wants Her to Be Okay

The American TV personality, Gayle King, revealed that she is not surprised Azriel Clary, R-Kelly's ex-girlfriend, lied to her on the interview and stated that she wants her to be okay.
It came as a shock to everyone when it was revealed that singer R Kelly's previous lover, Azriel Clary, lied about the nature of her relationship with him.
In the revealing interview she had with The Sun, Clary completely turns on R Kelly and states that she'd lied to Gayle King at the meeting she had with her in March 2019.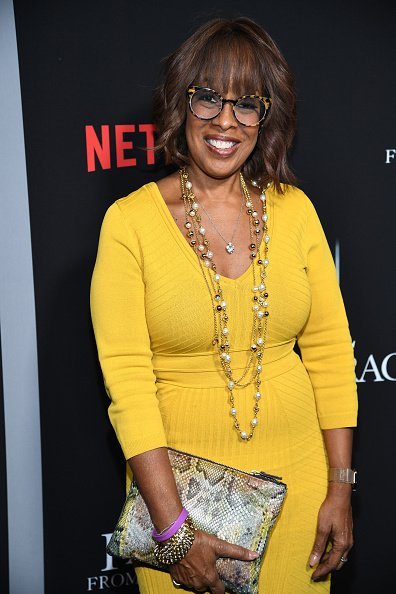 Gayle King at the premiere of Tyler Perry's "A Fall From Grace" at Metrograph on January 13, 2020 in New York City|Photo: Getty Images
However, Gayle King, the chief anchor for CBS News, seems to be one of those immune to shock. She did not appear surprised in the least — a reaction that had given birth to speculations that she never believed Clary had been truthful to her back when she interviewed her.
Instead of shunning her for lying; however, the news anchor, Gayle only, had encouraging words for the troubled woman:
"I think that she's very young, and we want her to be okay. I am not surprised that she is saying that she wasn't telling the truth. Now I want her to be okay. "
In 2019, R Kelly, accompanied by Joycelyn Savage and Azriel Clary — his lovers — had a volatile interview with Gayle King on the flagship CBS show "This Morning."
The meeting centered on the sexual abuse allegations against the singer in the controversial Lifetime documentary, "Surviving R Kelly."
Clary and Kelly met when she was in high school, and though she'd just been 17, she moved in with him.
It was a reportedly heated interview in which R Kelly aggressively defended himself while Gayle kept her cool., a decision she was commended for by netizens who watched.
During the Interview, Joycelyn and Clary both denied that they were deliberately isolated from their families and abused by him while criticizing women who were featured in the documentary.
In Gayle King's interview with Time, she shared a bit of what was going through her mind while she interviewed Clary:
"Listen, listen, little girl, you don't even know what you're saying right now. And one of these days, you're going to regret this moment."
Now a level headed Clary has come forward with several new allegations against Kelly. According to her, after she moved in with R Kelly at 17, she suffered a lot of abuse.
The abuse ranged from being coerced into having group sex to being flogged as punishment for not following his rules.
Giving reasons for her dishonesty towards Gayle, Clary stated that she was "brainwashed" by him and would have done anything he desired.
Clary and Kelly met when she was in high school, and though she'd just been 17, she moved in with him at his home in Chicago.
Please fill in your e-mail so we can share with you our top stories!