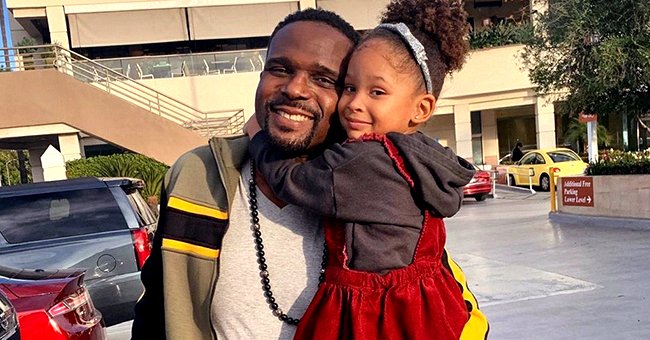 Instagram/dariusmccrary
Darius McCrary from 'Family Matters' Melts Hearts as He Snuggles with Daughter Zoey in Sweet Photo
Darius McCrary is all-smiles in a pic with his daughter as he reminds people to "take every opportunity to love more" in light of Kobe Bryant's death.
Darius McCrary picked up an important lesson from Kobe Bryant's death and he's putting it to action. The "Family Matters" star is determined to make every day count starting with a post to celebrate his daughter.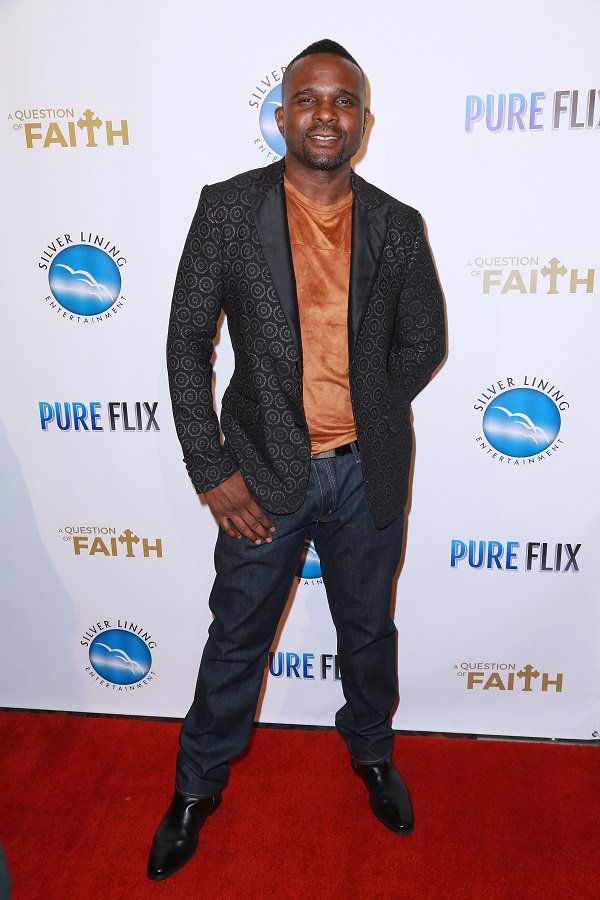 Darius McCrary at an event in Los Angeles in September 2017. | Photo: Getty Images
WHAT HE LEARNED FROM KOBE'S DEATH
Darius took to his Instagram a week ago to impart a message to his followers about seizing the moment and loving one's family more. The actor is taking a cue from the late Kobe whose time with the people he loved was cut short by his tragic death.
Darius says these times are teaching us not to take love for granted. Sharing a photo of him and his daughter, Zoey, he advised, "take every opportunity to love more."
"parents even though we're working to better our families lives we gotta get it every way we can cuz it isn't promised"
NOT THE PERFECT FATHER
It's no secret Darius has been sharing Zoey's time with her mother and his ex-wife, Tammy Brawner. In the terms of their divorce which was finalized last year, Tammy was awarded full legal and physical custody of Zoey.
Darius was granted monitored visitation until such time he completes intervention classes to treat his alcohol and drug abuse tendencies. He was also obligated to attend parenting classes.
Tammy filed for divorce in 2017 citing irreconcilable differences. She also cited Zoey's safety as one of the reasons to end their marriage, In 2018, she accused Darius of dislocating Zoey's arm when he grabbed her arm to take her to the bathroom.
MAKING THE MOST OF BETTER DAYS
Today, the 43-year-old father seems to be in a better place with his daughter as evident in the photo he shared. The adorable 4-year-old clings to his neck as he carries her. In his caption, Darius writes,
"parents even though we're working to better our families lives we gotta get it every way we can cuz it isn't promised like #KB said I want every moment I can get when I'm not on my grind."
He also thanks Tammy and tells Zoe she's "the best date ever!!!" before adding the hashtags, "#daddyslove," "#daddysgirl," and "#girldad." The latter was a hashtag that went viral after Kobe's death. It referred to men who take pride in being fathers to daughters.
THE ULTIMATE #GIRLDAD
Kobe epitomized this, having spawned four girls in his marriage to Vanessa Bryant. He was especially supportive of his daughter, Gianna's passion for basketball. He didn't think for one minute that he needed a boy to continue his legacy. He believed Gianna could do it on her own.
Unfortunately, Gianna was with him in his helicopter that crashed and claimed his life and seven others. We imagine somewhere out there, she's still fulfilling her dream to of becoming her father's great successor.
Please fill in your e-mail so we can share with you our top stories!